race2rebuild
Who We Are
We are the endurance based sports team of national nonprofit Rebuilding Together. We are athletes and volunteers who believe that everyone deserves a safe home and community. Race2Rebuild creates a tangible opportunity for athletes to be a part of the Rebuilding Together transformation. Our athletes raise money for our rebuilding projects, race hard and then repair homes, bringing their involvement full circle when they get to meet the families positively affected by their fundraising and racing – or FundRacing – efforts! Together, we Race2Rebuild.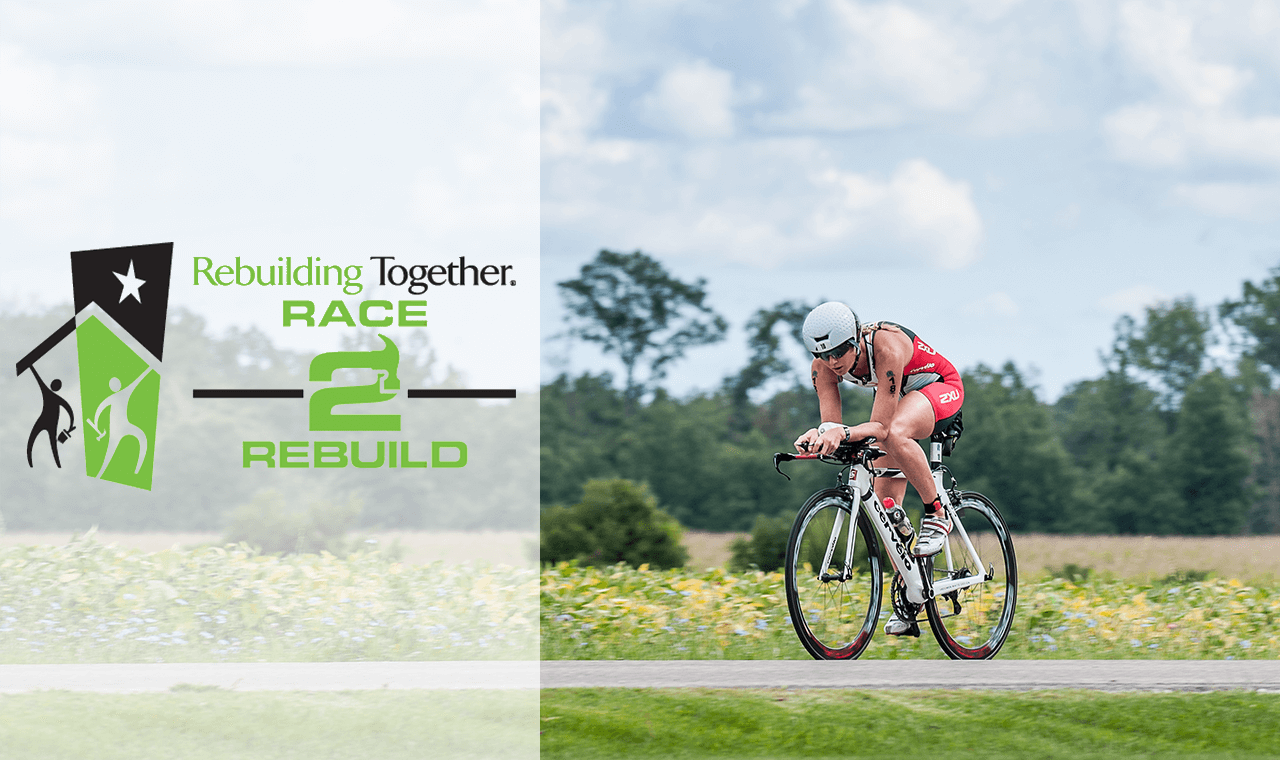 Our History
Founded in the aftermath of Hurricane Sandy, Race2Rebuild's national team of volunteer athletes raised critical private funds and provided hands-on home building to support long-term disaster recovery projects. As additional disasters took place around the country, Race2Rebuild met the need by supporting projects in Detroit, Houston, New Orleans and many other cities around the country.
What's New?
In 2016, Race2Rebuild moved its headquarters to Washington D.C. as the official endurance based sports program of Rebuilding Together. We have broadened our focus to also include communities struck by disasters of other proportions; aging housing stock, distressed communities, seniors unable to age in place and more, but our finish line has and always will remain the same: safe homes and communities for everyone.
For more information on Race2Rebuild, contact Carly James at cjames@rebuildingtogether.org.