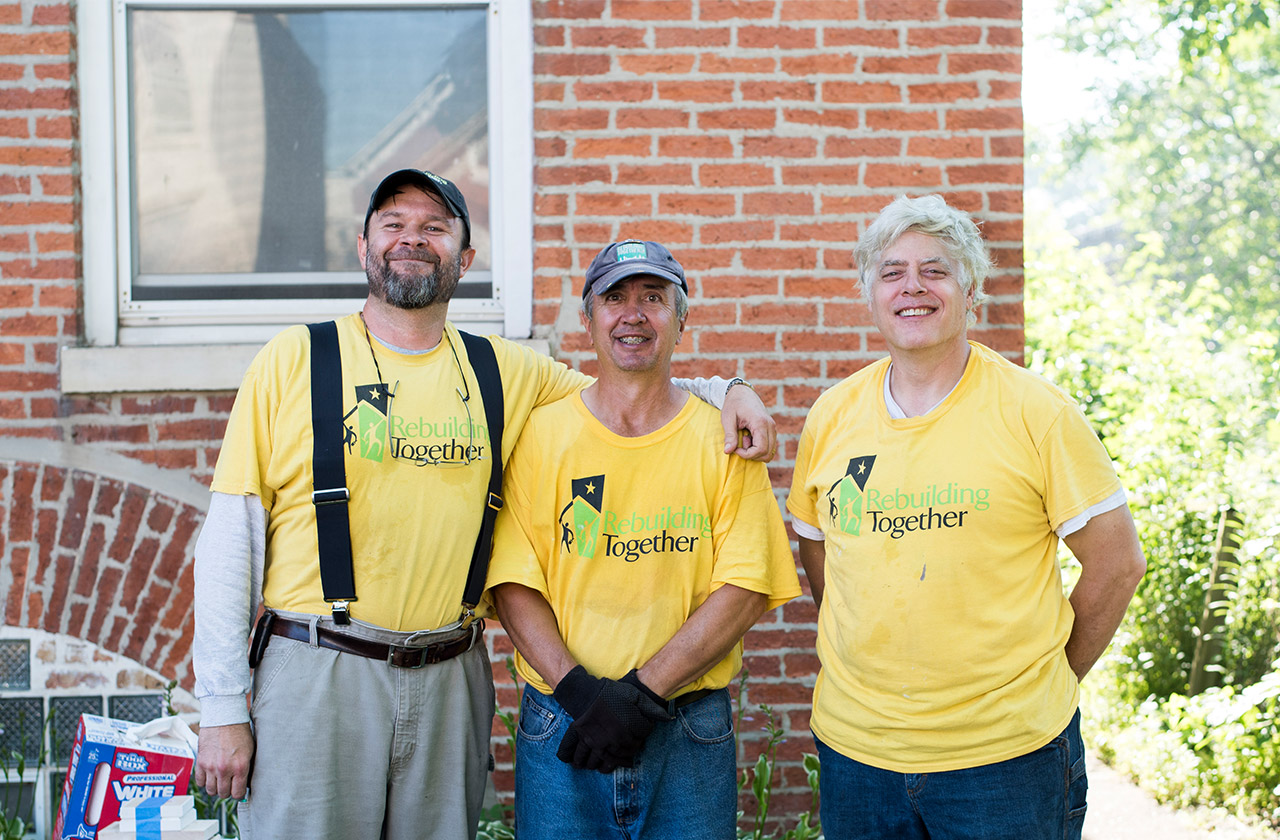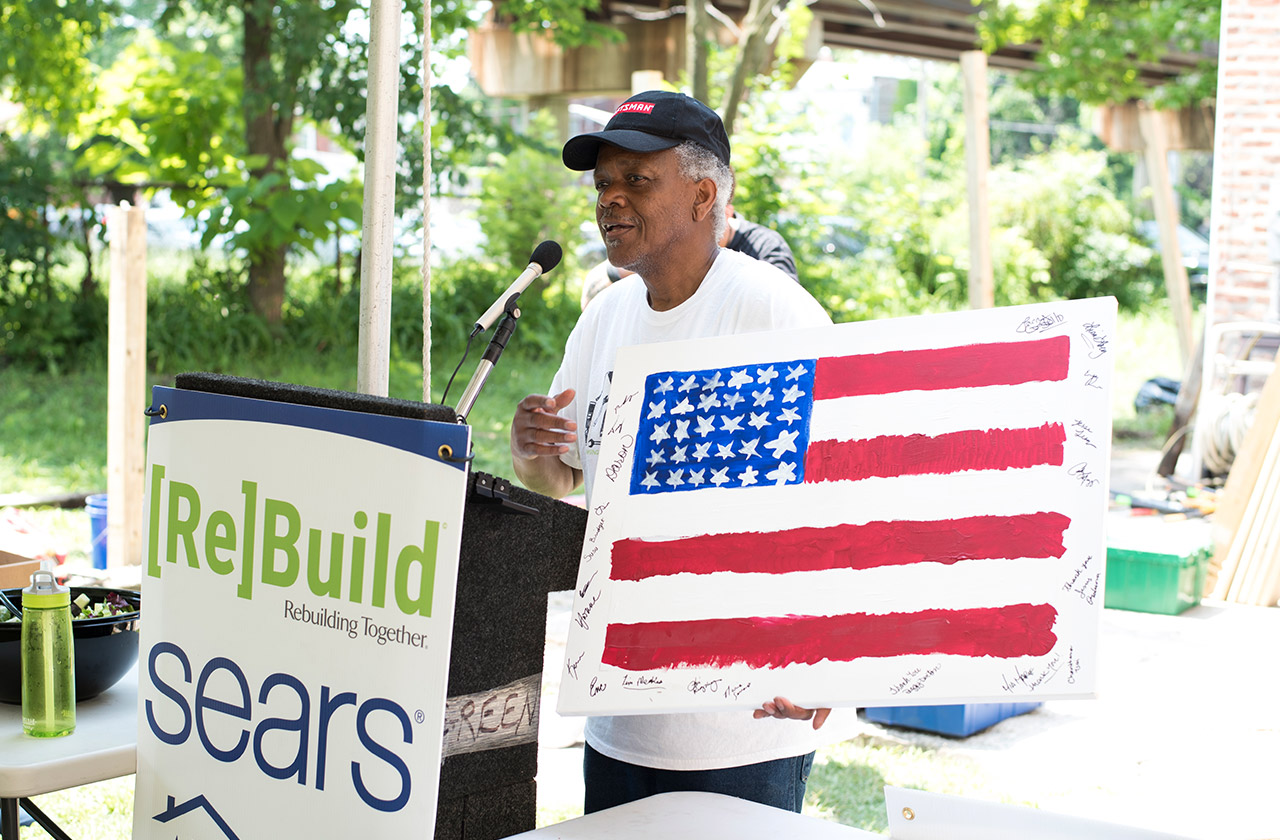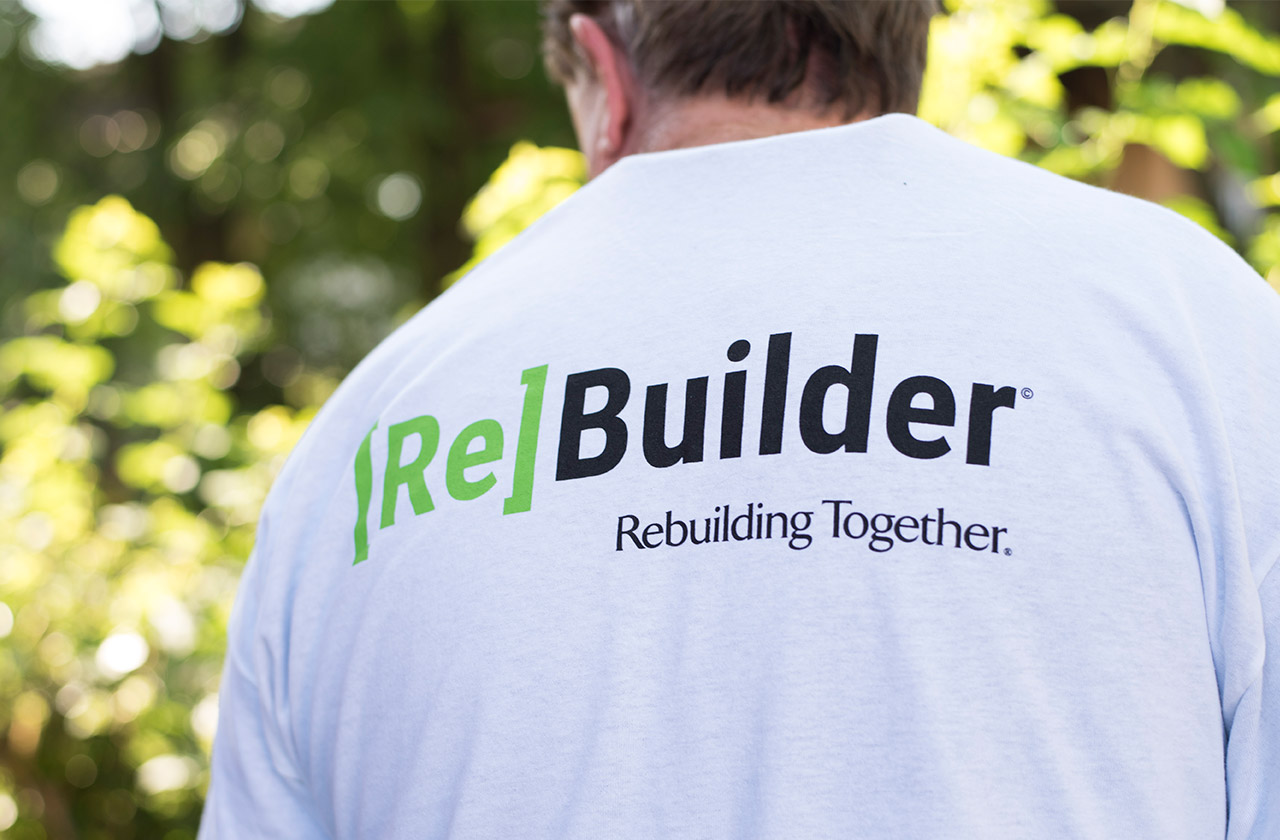 Sears Signature Event: Heroes at Home


On November 6, 2019 30 volunteers, including NFL Pro-Bowler DeMarcus Ware, headed to Washington, D.C. to renovate 19 rooms in the US VETS facility, a transitional housing and community unit housing for up to 85 veterans, and revamp the exterior of the facility. Opened in 2014, the units once were one or two-bedroom apartments which have been converted into open plan apartments with partitioned spaces that now house three to four residents per unit. The volunteers provided various interior repairs, including furniture and appliance installation, bathroom and kitchen upgrades, accessibility modifications, garden installation and exterior painting.

Rebuilding Together partnered with Heroes at Home, an initiative led by Sears designed to assist low-income members of the military, their families and veterans. Since the inception of the partnership between Rebuilding Together and Heroes at Home in 2007, more than $25 million has been raised for Heroes at Home and veteran's services. Through over 1,700 projects, 45,000 volunteers have donated 345,000 hours to support veterans and their families through critical repairs to veteran's homes and nonprofit facilities that serve them.

Read more here.
Did you know?
According to the National Housing Conference and Center for Housing Policy:

• Nearly 1.5 million veterans live in poverty, unable to afford critical home repairs or modifications.

• Twenty-five percent of post-9/11 veterans return home with a service-connected disability, and face housing accessibility challenges as they transition from military to civilian life.

• More than one in three post-9/11 veteran households is housing cost-burdened, paying more than 30 percent of monthly income toward housing costs, despite access to VA loans or other forms of assistance.

Read about our Heroes at Home project in Denver here.