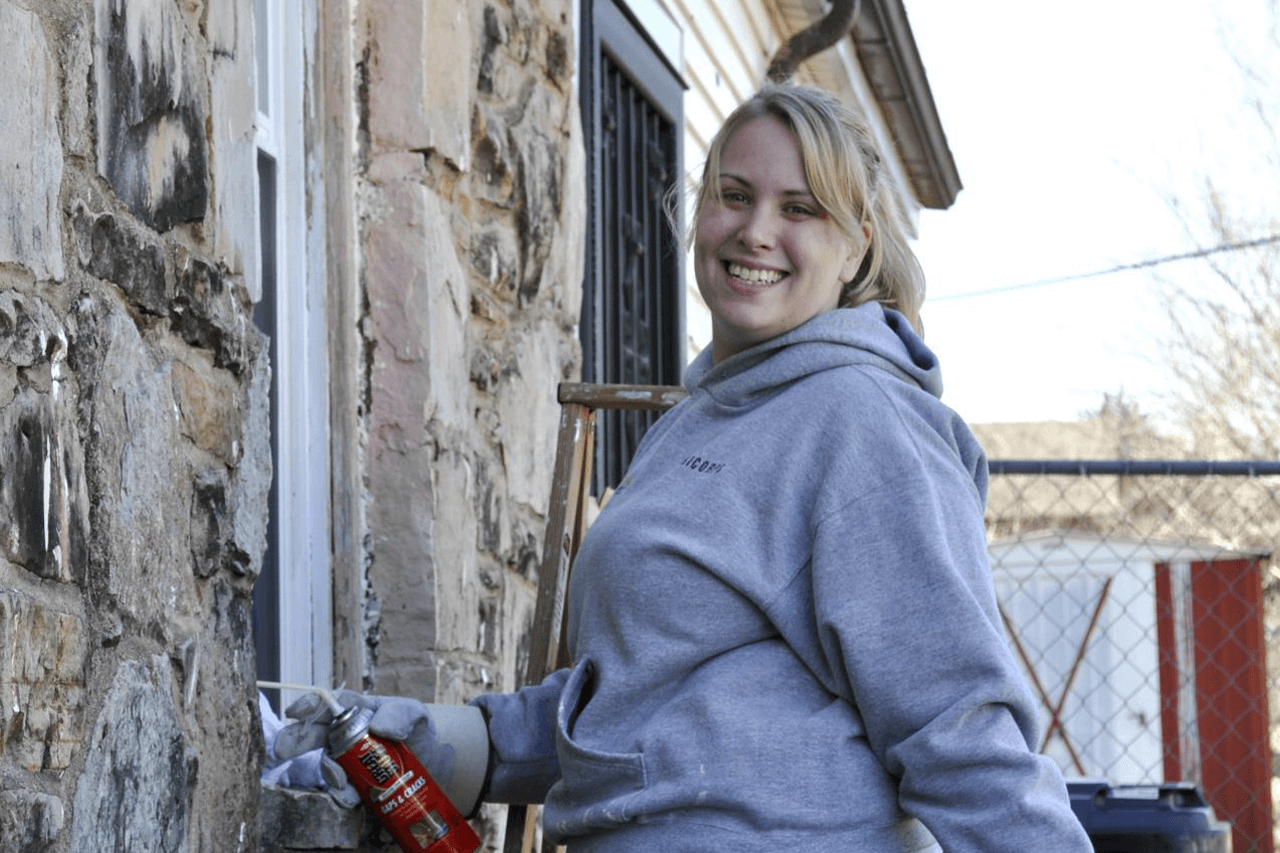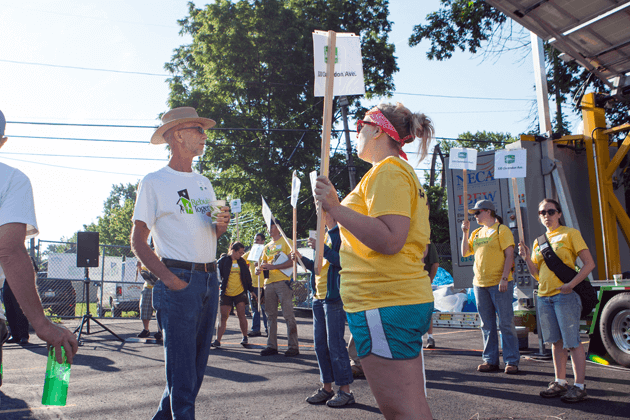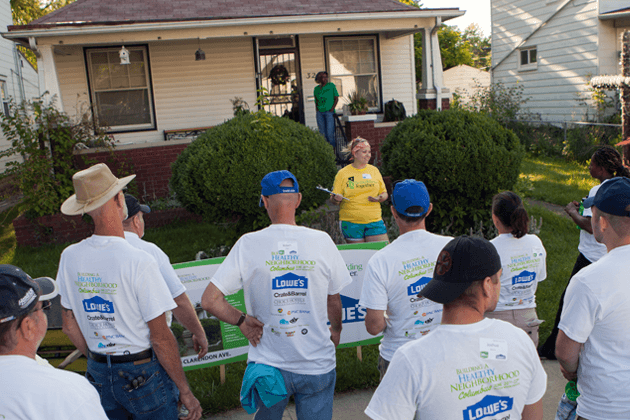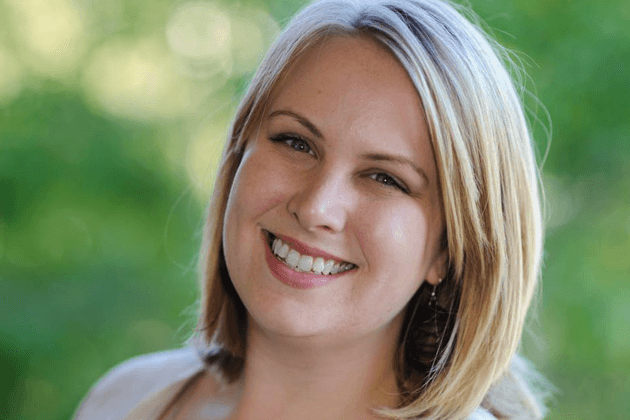 Chloe Morel
"I was 22 years old, and I didn't know what I wanted to be when I grew up." College graduation was approaching, but Chloe Morel wasn't sure what to do next. "All I knew was that I wanted to help people and get career experience."
Chloe had always been a volunteer. First through school, then as a Girl Scout. She kept up her commitment to volunteering through the demands of high school and college.
She decided to apply to volunteer through AmeriCorps, which provides year-long, full-time community service positions. Chloe was offered an AmeriCorps position with the Rebuilding Together Silicon Valley affiliate in San Jose, California.
"I didn't know anything about San Jose. I had to Google it. I was living in New Hampshire and agreed to move across the country. I had no idea what I was doing. It was the best decision I've ever made."
Early on, it was clear to Chloe that she was on the right path. "I called my mom from AmeriCorps orientation and told her that I'd found my tribe. I'd never felt like that before. I get so passionate about volunteerism, but until that moment, I didn't belong to a group of people who shared that same passion."
While with Rebuilding Together, Chloe traveled to Pittsburgh, Los Angeles, Oklahoma City and Las Vegas to work on home rebuilding projects. "My life may have never have brought me to those places. I met volunteers, homeowners and other people whose worlds were so different than mine, and yet we found common ground. And despite our differences, I saw how people all over the country come together to change each other's lives."
One of the things that drew Chloe to serving in AmeriCorps with Rebuilding Together was the focus it puts on professional development. In particular, she remembers a training on how to build your own professional brand, where she learned how to better present herself in the professional world.
"No one had ever talked to me about that before. I realized that I was not presenting myself the way I wanted the world to see me. That training was hugely pivotal for me. Rebuilding Together taught me that even a 22-year-old can get their act together."
With that new clarity, Chloe was eager for a career in community service. She decided that she wanted to become an executive director of a nonprofit. Just two years after wrapping up her Rebuilding Together AmeriCorps service, Chloe accepted a position as an interim executive director of a nonprofit in California.

"I set a goal and met it. Volunteering with Rebuilding Together gave me the foundation of hopefully long career in the nonprofit sector."

Chloe is far from done with Rebuilding Together. She continues to volunteer on home repair projects as an on-site liaison who makes other volunteers' experiences more fulfilling and fun.
"Because of volunteering, I found myself. I show my passion up front now. That's a lesson that can take a decade or even a lifetime to figure out. More than knowing what I wanted to be when I grew up, I finally knew who I wanted to be."
Rebuilding Together is really about hard-working, compassionate people helping other people. Volunteer with your local Rebuilding Together affiliate and become a partner in your community.
Want to read more about Rebuilding Together?
Sign up to receive our email updates!