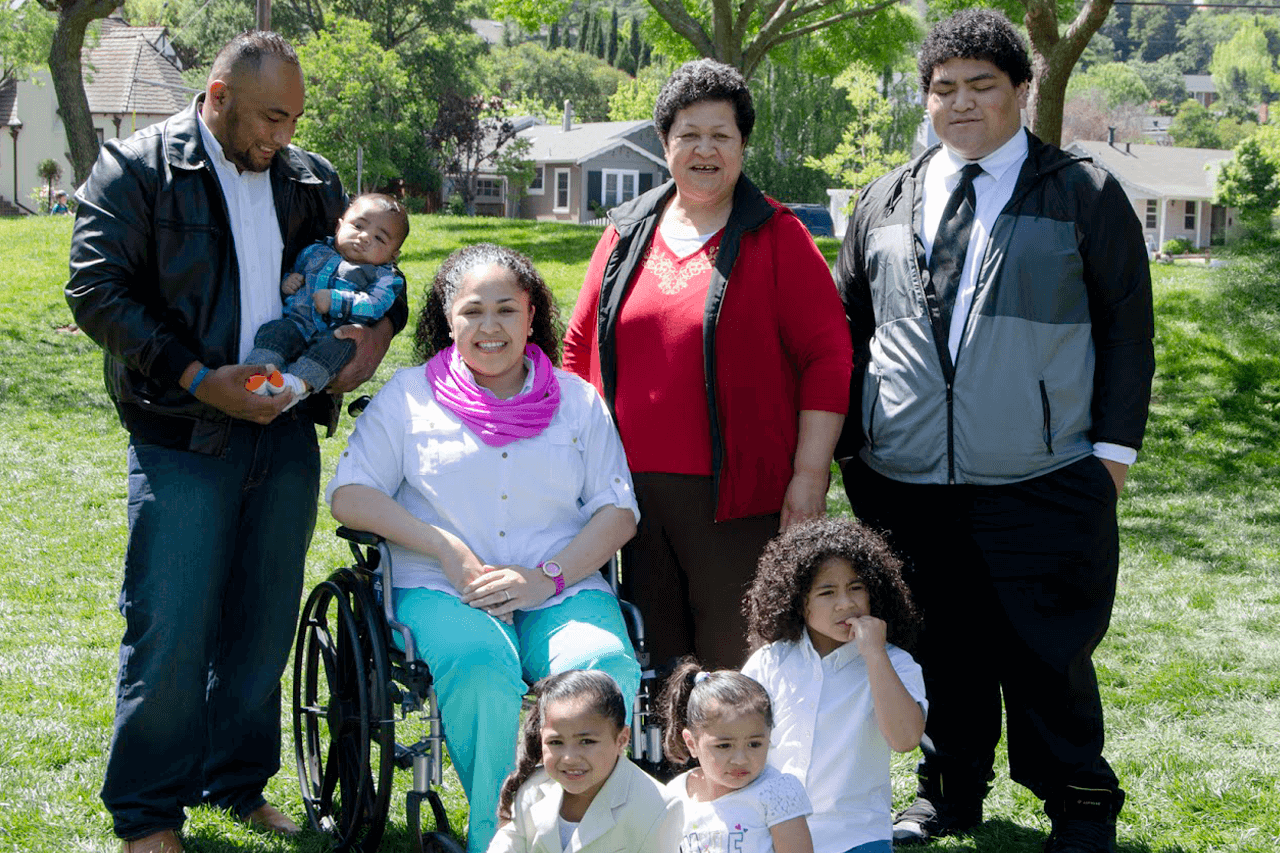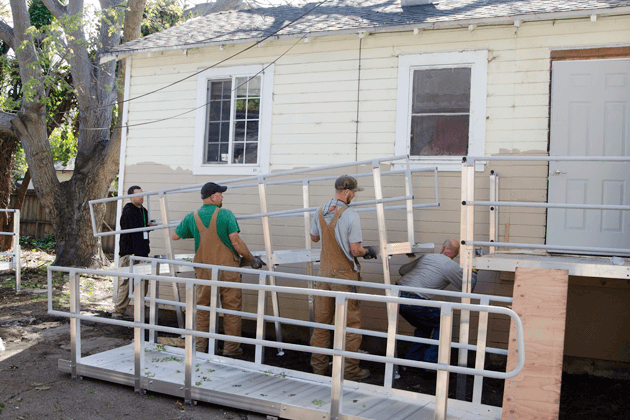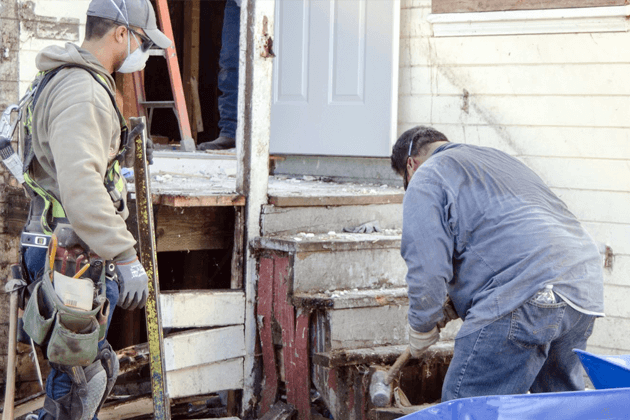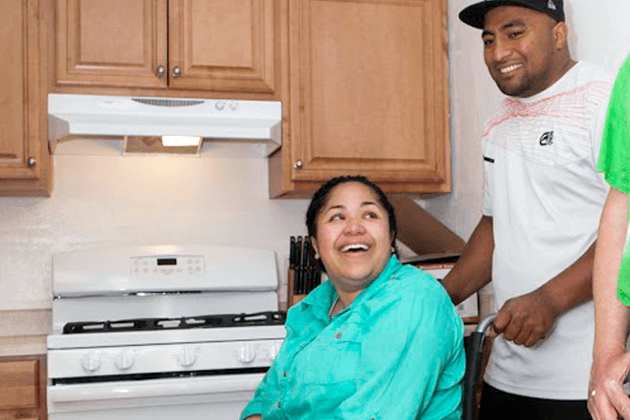 Her Safe Haven: Gaining Her Independence
After Victoria Moala learned she had multiple sclerosis, she confessed to her grandfather that she felt useless. He told her, "Maybe you're not one hundred percent anymore, but there's still life in you."
That was the way he looked at the world. He believed in an inherent value in everything. When something broke, Victoria's grandfather wouldn't throw it out. He'd find a way to repair it so it could still be useful.
Home had always been a safe haven for the Moala family. Four generations lived in the San Mateo, California, house that Victoria's grandfather purchased after emigrating from the Pacific Islands in the 1950s. The family was together in a home they loved.
But over the decades, the house wore down. Though her grandfather would fix what he could, he refused to spend money on repairs. His skills alone couldn't keep up. Eventually, the hot water in the kitchen stopped working, and only lasted a few minutes in the bathroom. To wash dishes, the family boiled pots of water. "My grandfather's attitude was to use it as it is," Victoria said. "So we all adjusted to the lifestyle."
It wasn't just time and use that caused their house to fall into disrepair. "I tell people my grandfather loved to collect things," Victoria said. "But really, he was a hoarder. There was stuff piled everywhere and he was stubborn about keeping it. We'd load junk into garbage bags and he'd make us put it back."
As the house wore down, the family wore down too. The deterioration was especially difficult for Victoria, who had to use a wheelchair because of her multiple sclerosis. The house wasn't built for wheelchair accessibility. With all the clutter, she couldn't navigate whole areas of her home.
"I couldn't give my kids baths and I couldn't cook for them. My mom had to do it for me. We didn't have a ramp, so I couldn't leave the house without someone's help."
Just before Victoria's grandfather died in 2013, he finally gave his blessing for his family to fix up the house. "I knew we couldn't do it alone," she said. "Then I saw a listing for Rebuilding Together in the Pennysaver, and I decided to apply."
"When my family found out we were approved, we screamed at the top of our lungs. The people at Rebuilding Together Peninsula were so nonchalant when they called us. Meanwhile, we'd been on the edge of our seats, praying every day."
Victoria admits that she was nervous when Rebuilding Together Peninsula came to look at her house.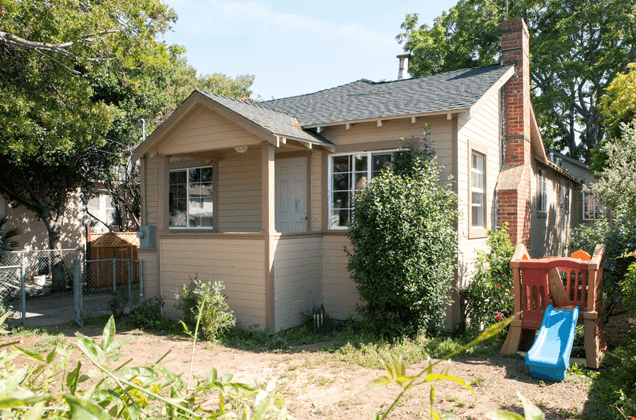 "It's hard to let people into your home and reveal how you've lived. My house was in really bad condition, but that's why I applied. Knowing how much I needed help is what made it easy for me to open the door and let them in. The Rebuilding Together crew made me a priority so I could be safe in my own home."
Today, Victoria says life is more manageable.

"I was dependent. Now I'm independent. And I know anything is possible."

Because of the repairs, it's easier for Victoria to get to San Francisco State University, where she studies microbiology and plans to research cures for diseases like hers.
"I think back over my grandfather's life and how much he collected. When the Rebuilding Together crew came through, they removed so much of him. At the same time, it felt good for all of those things to go. It was bittersweet. Now, it's time for my family to live."
Want to read more about Rebuilding Together?