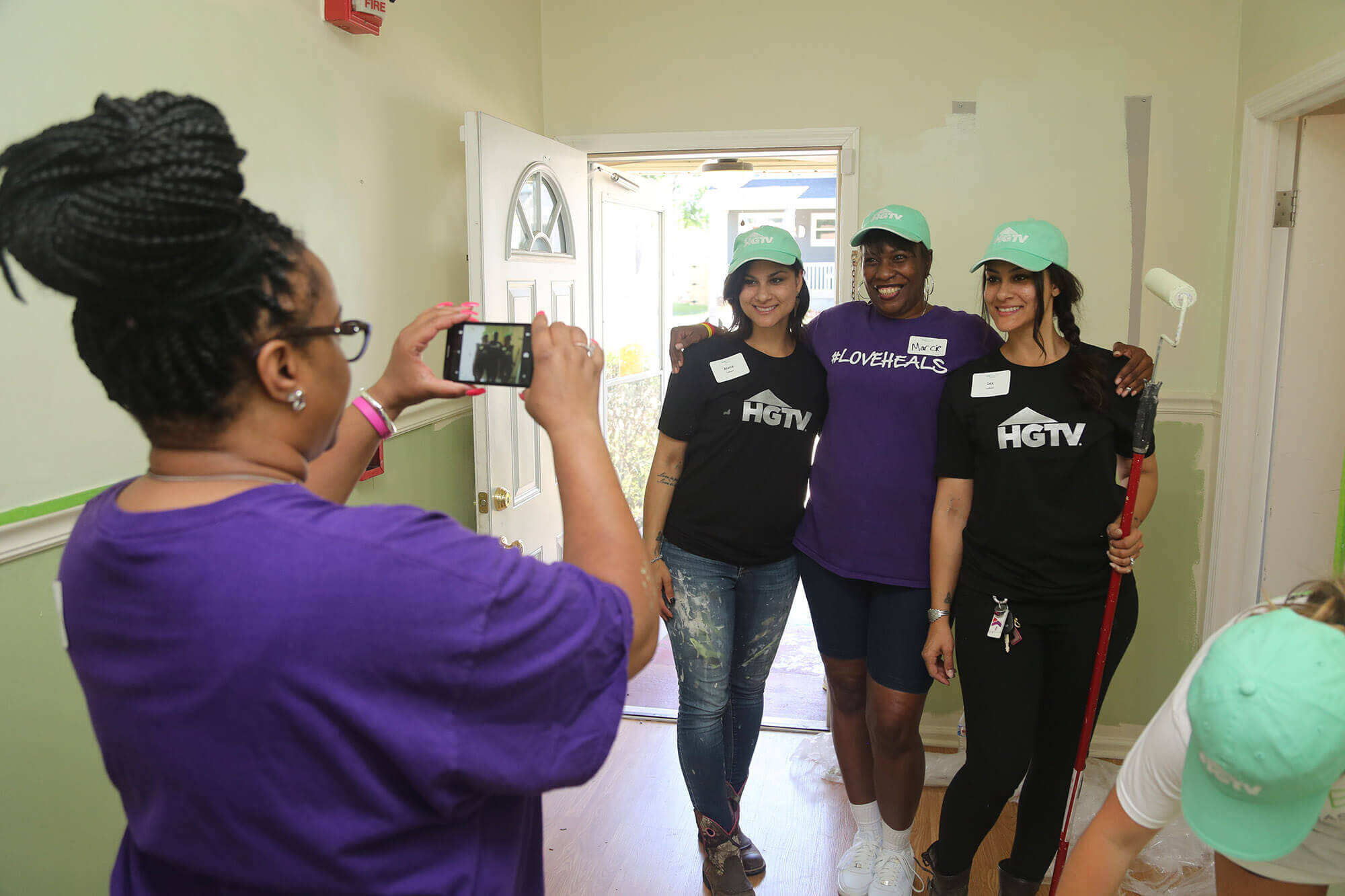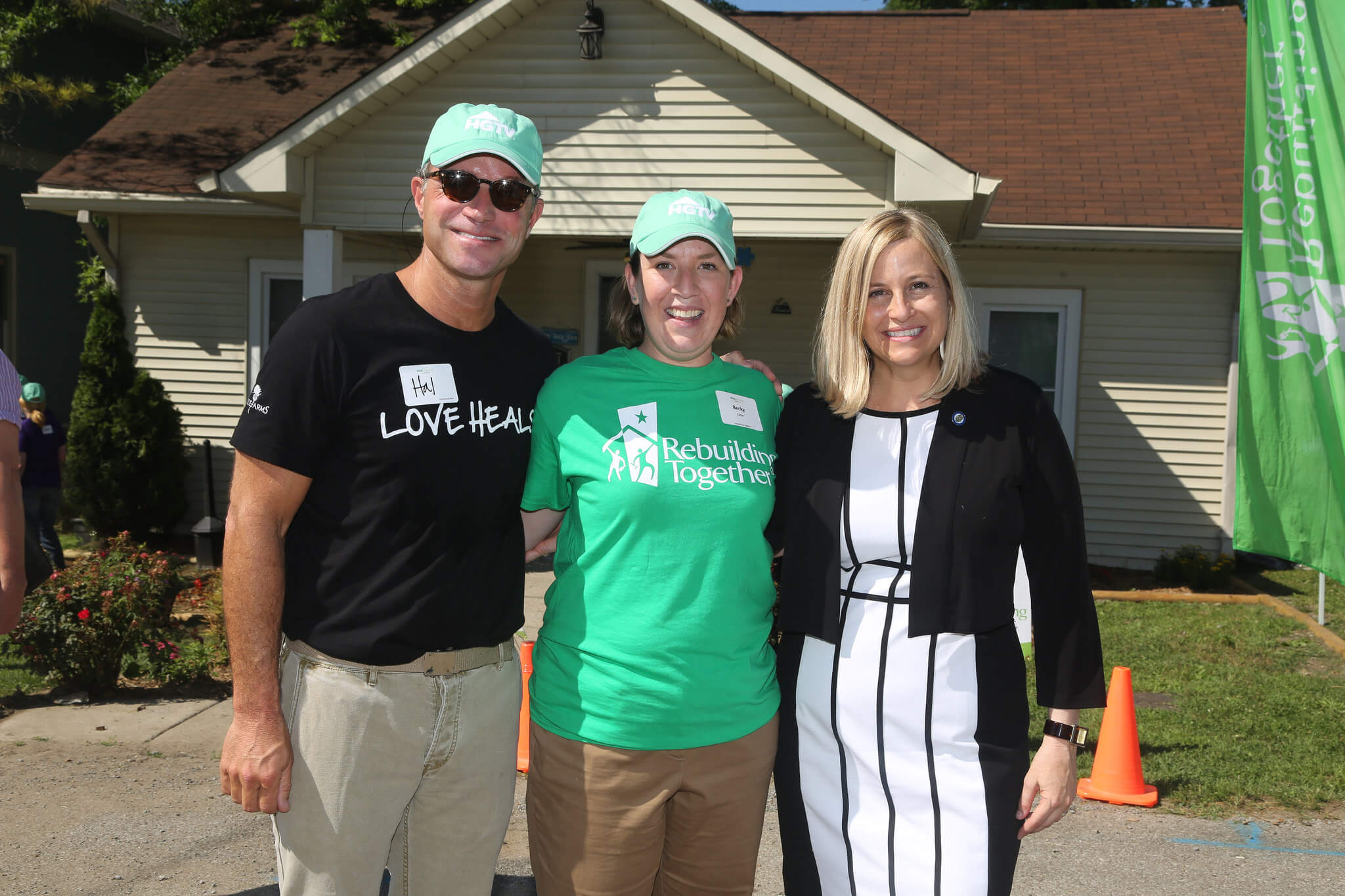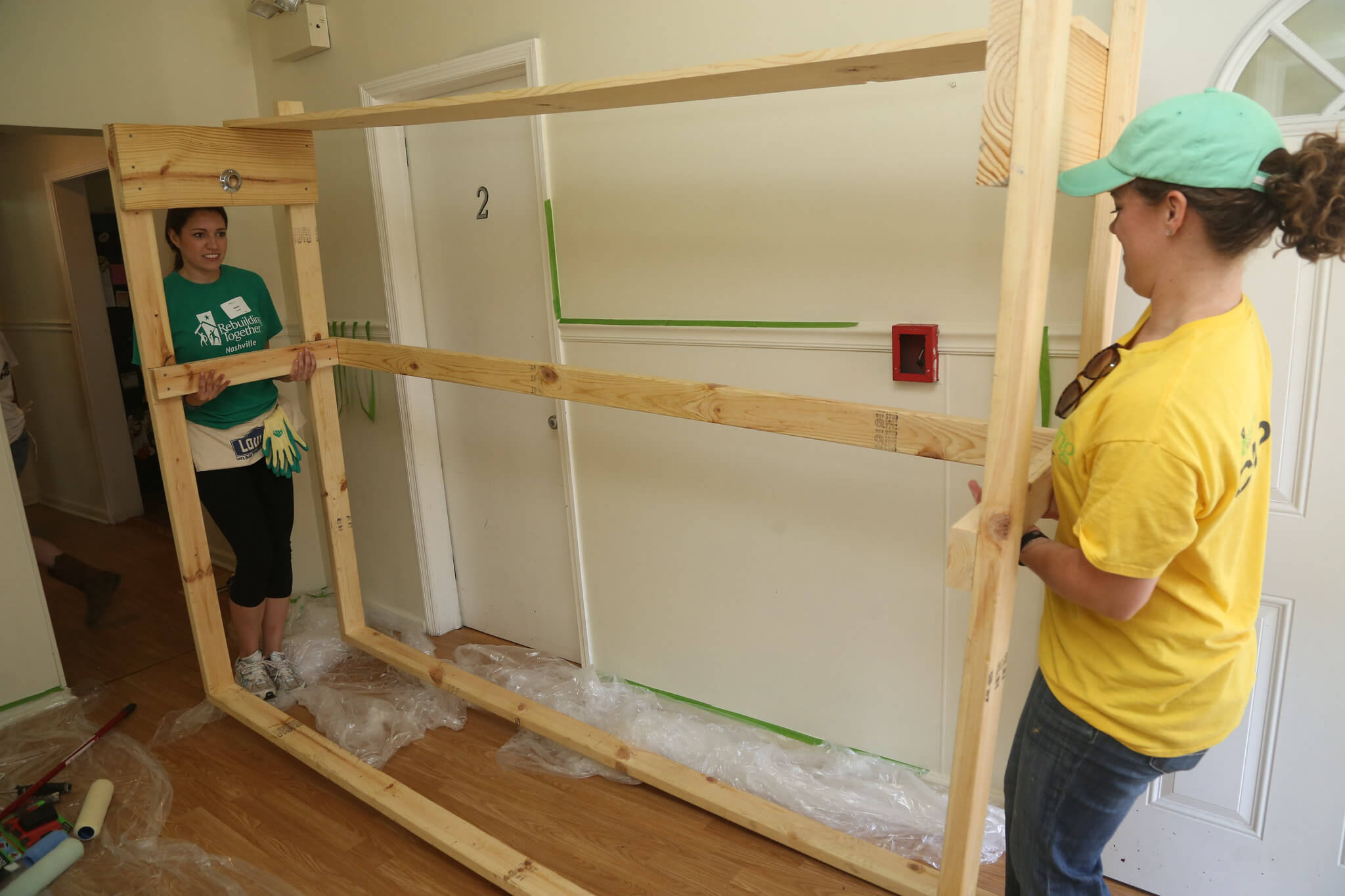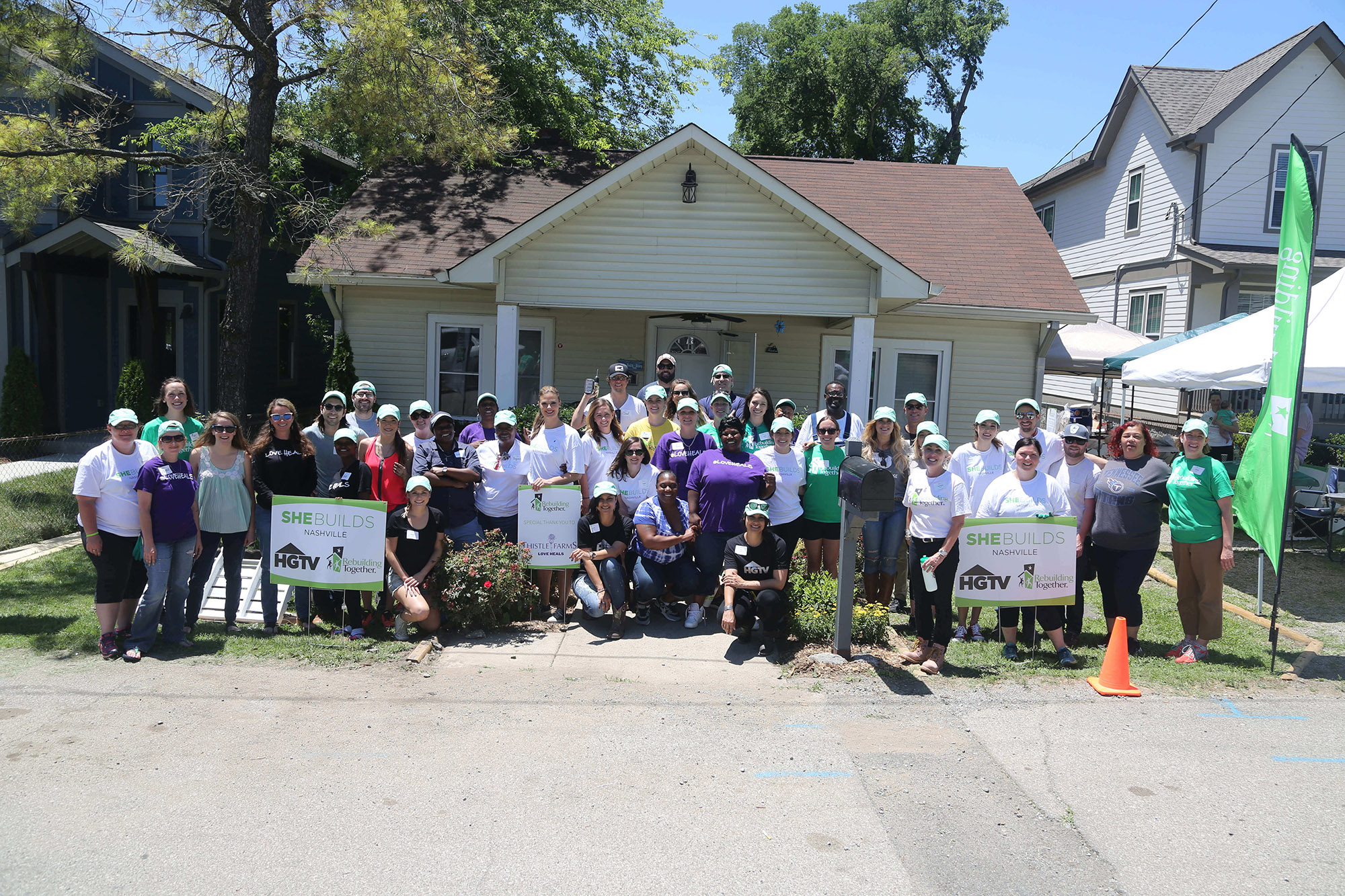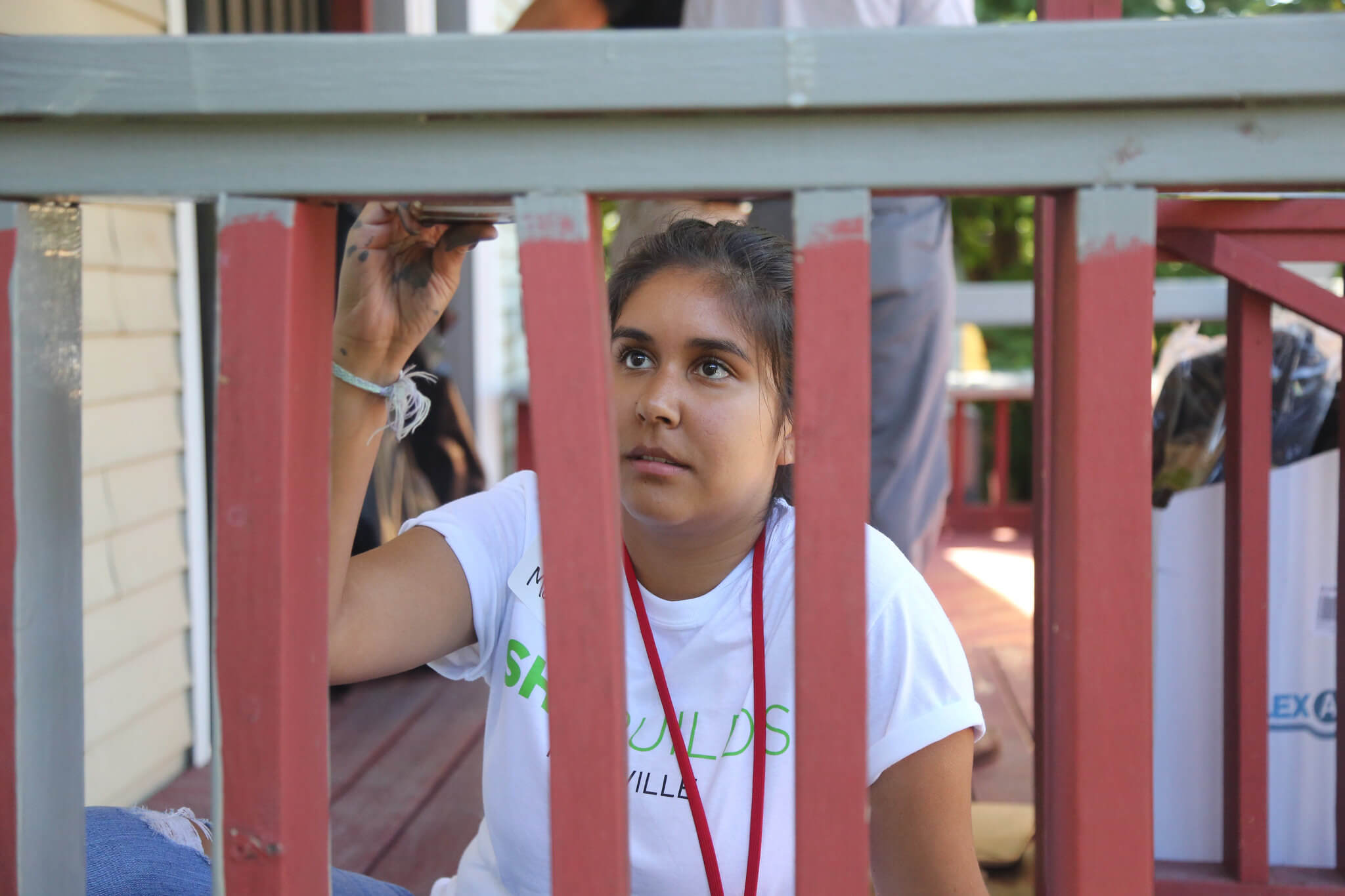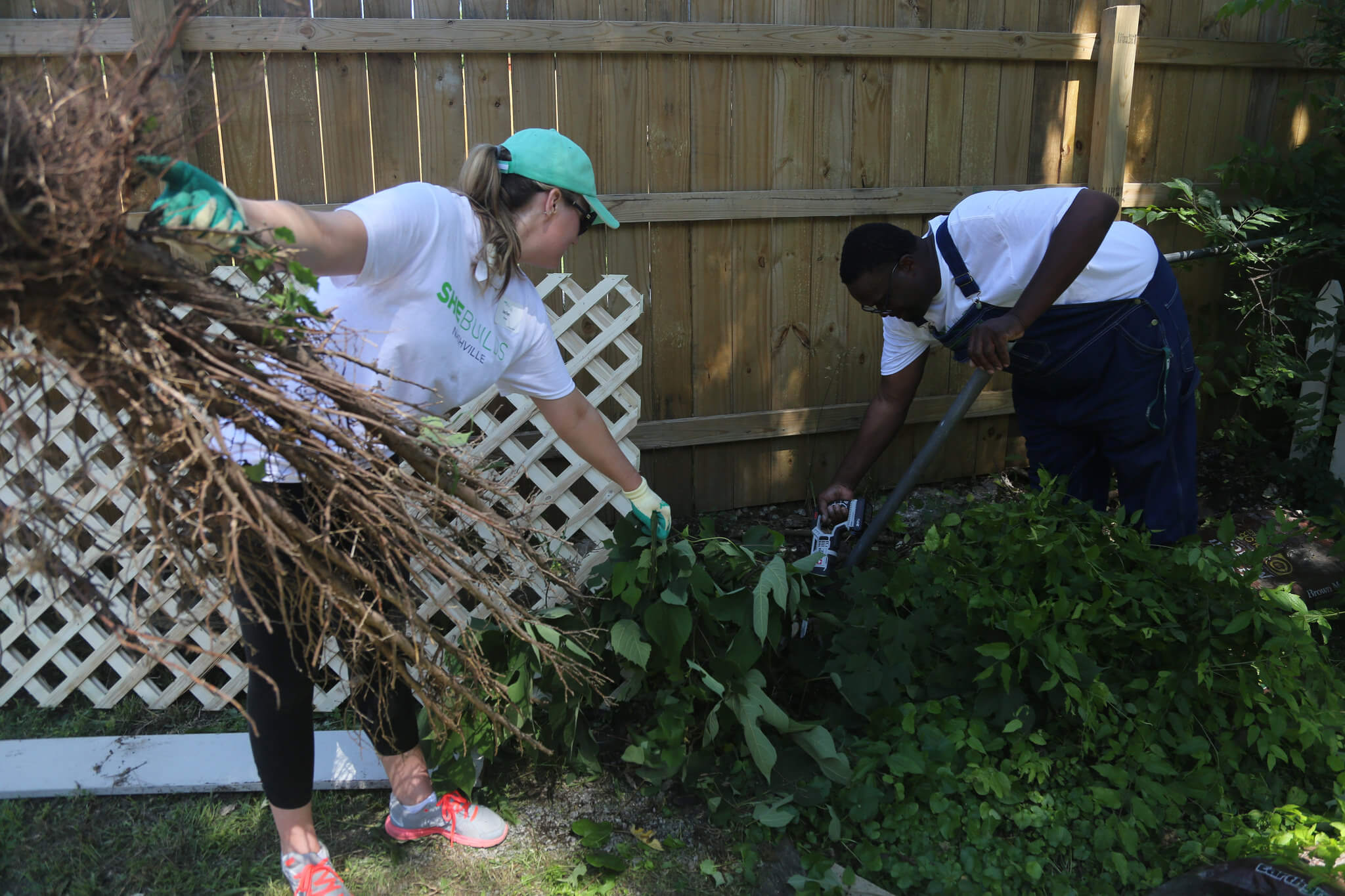 Rebuilding Together Nashville
The path to reinvention isn't an easy one. It's difficult to rise up from a low point and begin to rebuild your life when you doubt your self-worth. It's even tougher when what has happened to you has isolated you from the love and support of your family and community.

Thistle Farms helps women in Nashville, Tennessee begin again. From too young an age, these women endured rape, abuse, addiction, trafficking, and prostitution. They withstood traumas and were exploited in ways that no one should have to face.

"People might assume that anybody who ends up at Thistle Farms did something wrong," explained Hal Cato, CEO of Thistle Farms. "Even the women often blame themselves. To heal, they need time to understand that it's not something they did, it's something that happened to them."

At the core of Thistle Farms' model is a two-year residential program that gives women housing, medical care, therapy, education, job training, and support. The residence building itself must be a sanctuary, so the women can learn to trust others and themselves. It must exude joy and comfort, so they can build the confidence they need to move forward. It must be a restorative environment, so they can create a community of mutual support. All in all, it needs to be a place where healing and love can flourish.

Thistle Farm's largest residence was not everything it needed to be. A shortage of staff time had left the house in disarray. Rooms where the women should have been able to socialize were cluttered with much-needed but disorganized donated goods. The backyard, which should have been a cheerful space, was a dreary, bare dirt lot. Wear and tear throughout the residence kept it from feeling like a home.

Hal said, "We knew we had to spruce up the place. But, every time we brought in individual volunteers, it didn't make a big enough difference. So, when Rebuilding Together Nashville approached us about repairing one of our residences, we knew exactly which one it would be."

The Thistle Farms project was the launch of Rebuilding Together's She Builds initiative, a nationwide series of special rebuilding days in which women provide critical repairs to improve the health and safety of homes of other women in need.

For the project, Rebuilding Together Nashville partnered with Alana and Lex LeBlanc, hosts of the HGTV show "Listed Sisters." It also recruited local volunteers, including staff from the office of Mayor Megan Barry, the city's first female mayor. And, with Nashville at the center of country music, it was no surprise to see stars like Ayla Brown, Steve Dorian, Halfway to Hazard, The Railers, and Julia Sheer wield hammers and paint brushes.

Over the course of the She Builds workday, volunteers and Thistle Farms' residents transformed the backyard into a beautiful garden that serves as a both a retreat for personal reflection and a cozy spot for spending time together. Volunteers also created a room where donated goods can be stored and organized, and later put into care packages for women survivors.

The home's front porch and foyer received special attention during the rebuild, with a fresh coat of paint creating a warm welcome. In the foyer, the Listed Sisters hung a mirror etched with Thistle Farms' mantra, 'Love Heals.'

"Rebuilding Together Nashville was a machine," Hal said. "They did everything. It was completely stress free for our staff and for the women who live in that home."

Becky Carter, executive director of Rebuilding Together Nashville during the project, saw something more. "Something magical happened that day," she said. "The women residents were excited, ready to sweat and get hands on with the rebuild. They seemed surprised that so many people from their community cared. The rebuild was important to them, but it was really the outpouring of love from everyone in the community that lifted their spirits."

Want to read more about Rebuilding Together?
Sign up to receive our email updates!