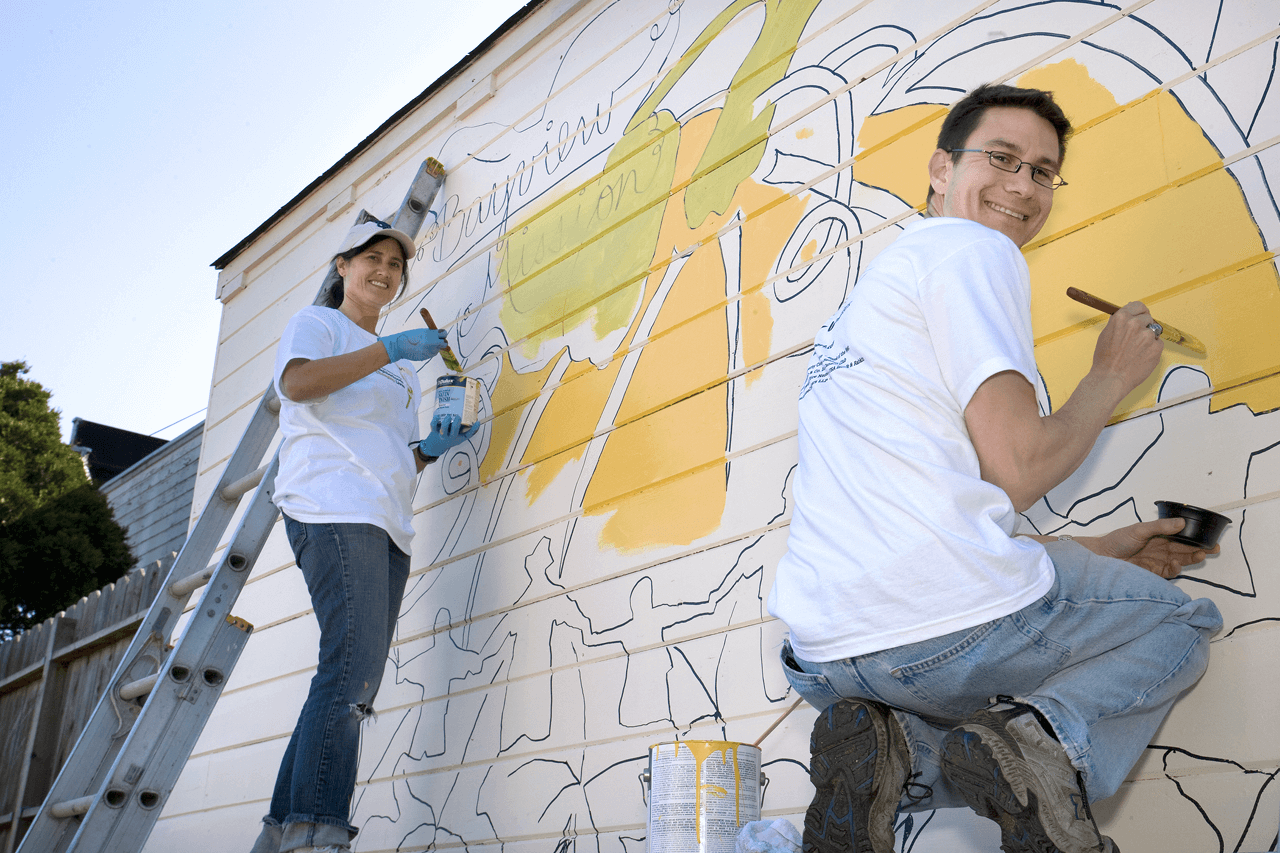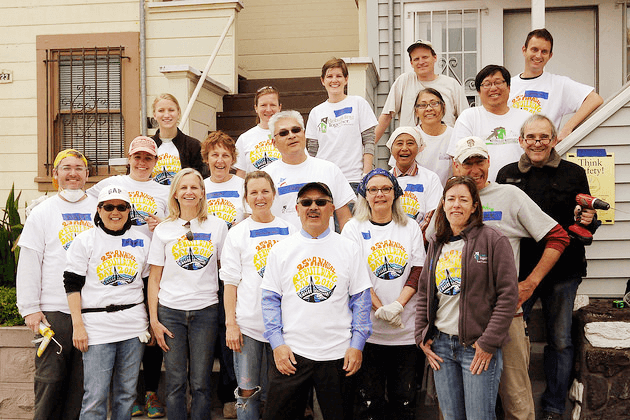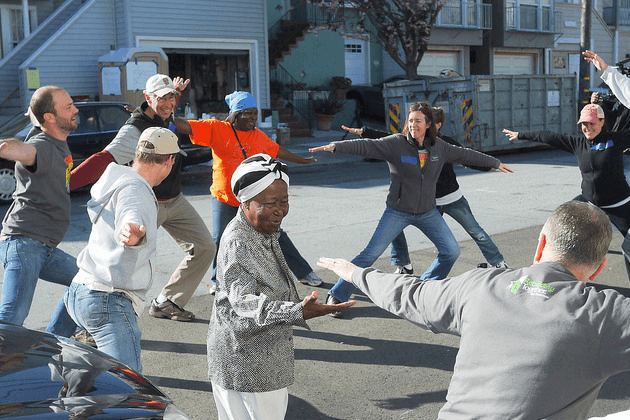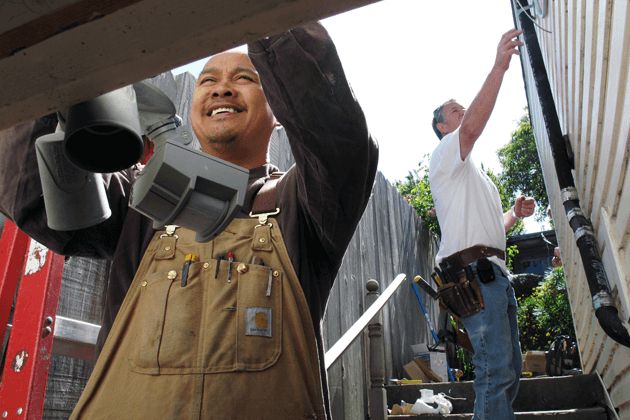 Rebuilding Together San Francisco
Merrill had always felt unsettled. She'd spent her childhood moving around the country with her family. As an adult, all she wanted was the stability of a place to call home. The trouble was, Merrill was house hunting in the 1970s, when most real estate companies and banks wouldn't sell property to an unmarried woman.
Unconventional and undaunted, Merrill decided to find a home on her own. She canvassed the rolling streets of San Francisco, knocking on doors, hoping to find someone who would sell their house to a young single woman. Eventually, she met a man who wanted to move, and talked him into letting her buy his house with a private mortgage. She was finally home.
For more than 40 years, Merrill has lived in her house nestled in the San Francisco hills. She's achieved the stability she wanted so badly earlier in her life. Age hasn't made her any less fiercely independent. Merrill is still proud of what she accomplished in her youth. When she shows you around her home, she's sure to tell you, "I did this. I got myself this place."
Because Merrill has a debilitating health issue and lives on a fixed income, it's been difficult for her to keep up with home maintenance and repairs. With the real estate market so hot in San Francisco, Merrill could get a lot of money for her house.
Just because her house has a high value, doesn't mean she can leave it. The money Merrill could get from selling her home would only pay for a few years of senior housing. Once that money ran out, she'd have nowhere to live.
Homeowners who hear "sell now while the price is high" are being told to trade stability for a short-term payoff. Especially when you're older, you may not want to leave your community, your neighbors and your friends.
Money isn't a reason to uproot a life.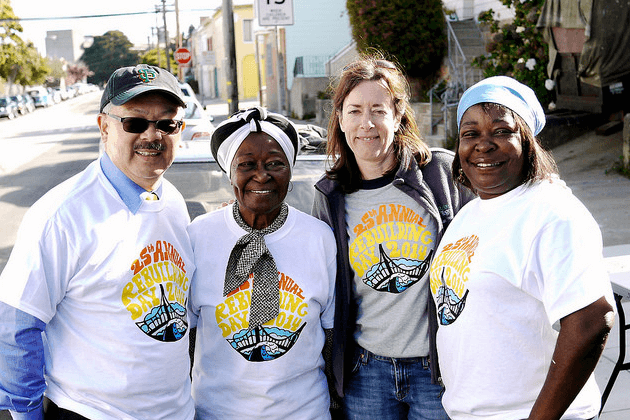 "San Francisco is a tough city to love these days," said Karen Nemsick, executive director of Rebuilding Together San Francisco. "There's a lot of growth with too little regard for the people who lived here before the boom. If long-time homeowners are forced out of their current homes, most will have to leave the city."
It's clear San Francisco needs more affordable housing. Only 10 percent of San Franciscans can afford to buy a single-family home in the city, and rental costs are among the highest in the country. Though the government is trying to solve the city's housing crisis, new development alone can't keep up with demand.
"Along with new housing, we also need to repair the homes of long-term homeowners. It's not either or. We must do both," Karen said. "Existing housing is the most affordable housing because it's much cheaper to repair than it is to build something new. That's why our work is so important right here, right now."
Rebuilding Together San Francisco focuses on making critical repairs so people can keep living in their homes and stay in the city. In Merrill's home, Rebuilding Together replaced rotted front steps, installed safety handrails, removed a destructive ivy infestation, fixed collapsing exterior walls and made several other critical safety repairs.
Thinking about all the changes, Merrill said, "My house is much fresher and cleaner, not to mention much more functional. If I need to financially, I'm now in a position to acquire a roommate. More than one person may benefit from the renovations."
"I'm very grateful. A heavy load has been lifted from my shoulders."
Want to read more about Rebuilding Together?