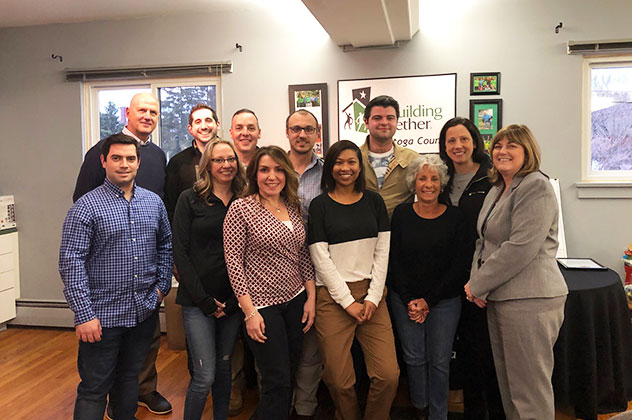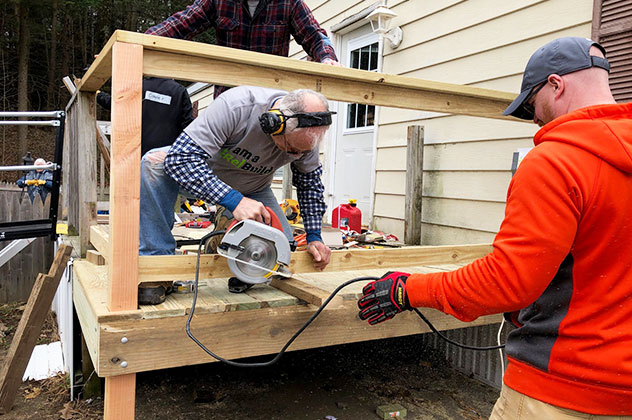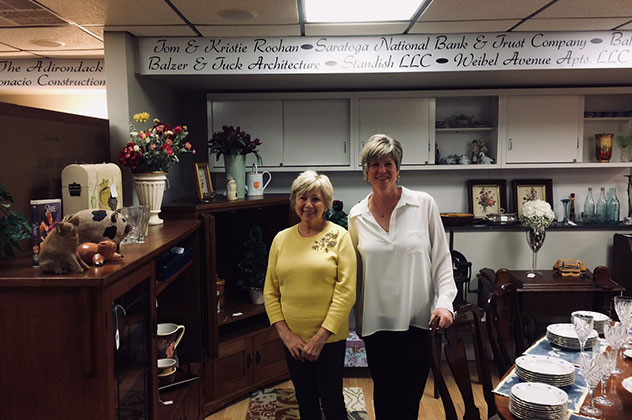 Rebuilding Together Saratoga County
When people imagine a home, they'll usually picture a certain type of structure in their mind. When the place someone else lives doesn't match that concept, people can dismiss the home as undesirable or not worth preserving. They may think that it's no big deal if the home is lost. The people who work for Rebuilding Together Saratoga County know that's not true for anyone anywhere, including in its Upstate New York community.
"Our goal is to help folks remain in their home," explained Michelle Larkin, founder and executive director of Rebuilding Together Saratoga County. "Sure, there are times when we have to think, 'Is this repair going to last?' or 'Will this repair make a difference?' But we always return to the simple reality that unless we're going to help people move someplace else, wherever they're living is home."
The true meaning of home led Michelle to an inescapable conclusion: Rebuilding Together Saratoga County had to expand its programs to include mobile homes.

A type of manufactured housing, mobile homes have long been stigmatized as shoddy, temporary places to live. Yet the federal government upholds manufactured housing as the largest source of unsubsidized affordable homes in the United States. In Saratoga County, mobile homes are a vital home ownership option. According to New York State data, 24% of low-income people in Saratoga County own mobile homes, compared to 7% statewide.
"If we don't do mobile home projects, Rebuilding Together Saratoga County would not be helping the neediest people in our community, period," Michelle said. "Of course, not everybody who lives in a mobile home is low income. But up here in Saratoga County, when you want to preserve affordable housing, you have to do something for mobile homes."
"Our goal is to help folks remain in their homes...unless we're going to help people move someplace else, wherever they're living is home."
Rebuilding Together Saratoga County does these home repairs and so much more to help make people's lives better. It takes on roof replacements, yard work, ramp builds and smoke detector installations. It also makes bunk beds for local children in need. It operates a used furniture store. It runs free home maintenance classes for local residents.
This multifaceted approach is neither impulsive nor frivolous. It's entirely strategic—and highly successful. In just a few years, Rebuilding Together Saratoga County's revenue exploded from about $330,000 in 2014 to a projected $2.1 million in 2019. With the help of Michaela Brown, a talented grant writer, the organization was awarded several substantial state and federal government grants. Michelle and her staff spent those grants so responsibly that the organization received additional performance-based incentives to invest back into the community.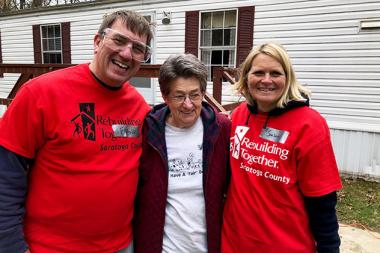 As Rebuilding Together Saratoga County has grown, Michelle and the board of directors have diversified the ways people can support the organization's important work. One of their newest ventures is The Store at Rebuilding Together Saratoga County, which sells gently used home furnishings and hosts furniture restoration workshops led by do-it-yourself hobbyists. After two years, The Store has gone beyond earning enough money to cover its startup and operating expenses. It also gives furniture donations to neighbors in urgent need after a crisis. Located in a downtown shopping district, the busy storefront is contributing to the revitalization of the area, helping Rebuilding Together Saratoga County become even more well known in the community.
Taking chances on new programs is part of Michelle's gutsy leadership style and the board's bold vision. Together, they're tearing down assumptions about what a local Rebuilding Together affiliate can be and what it can do. Even if it's outside the norm, they're willing to try a new program or service if they believe it can positively impact the community.
"We don't try to have all the answers before we apply for a grant or launch a project. If we did, we'd never be able to start. We're willing to take a leap, see what the results are, then decide if it's worth doing again. Even when things don't turn out the way we expected, they usually turn out pretty good."
Rebuilding Together is really about hard-working, compassionate people helping other people. Volunteer with your local Rebuilding Together affiliate and become a partner in your community.
Want to read more about Rebuilding Together?
Sign up to receive our email updates!