Introducing the Rebuilding Together-Howard University Fellowship Program
February 17, 2022
Rebuilding Together has partnered with Howard University to offer occupational therapy students research fellowship opportunities in conjunction with developing the Rural Capacity Building (RCB) program for eight Rural Housing Development Organizations (RHDOs) throughout the United States. In this program, occupational therapy student fellows will help RHDOs establish a strong foundation to deliver home repair/modification services in rural communities in a cost-effective and impactful manner. Students will provide technical assistance and training using a variety of occupational therapy approaches to ensure the delivered home modifications will improve the functionality and increase independence of the neighbors receiving these services. This fellowship program will not only provide students unique hands-on learning opportunities in rural communities, but will also enhance the capabilities of RHDOs so that they can effectively address local affordable housing challenges.
Howard University is the first HBCU (Historically Black Colleges/Universities) to offer an occupational therapy program, is ranked among the Top 100 Best Occupational Therapy graduate programs according to the US World and News Report and has one of the largest diverse populations of students dedicated to working with underserved communities. The occupational therapy department faculty include talented experts in their fields, including eight faculty members who are certified aging in place specialists. Howard University was recently awarded $4.5 million from the U.S. Department of Housing and Urban Development to establish a Center of Excellence for housing, urban and economic development research, with a goal of conducting interdisciplinary research on housing and housing equity in underserved communities.
The fellowship program was launched in January 2022 with the inaugural class of fellows working with Rebuilding Together affiliates in Dutchess County, NY, Queen Anne's County, MD, Southern Nevada and Acadiana, LA. Fellows reported feeling "excited, thrilled, honored, motivated and eager" to participate in the fellowship program during their orientation. The program is expected to continue through 2024.
Introducing the 2022 Rebuilding Together Howard University Fellows & Host Affiliates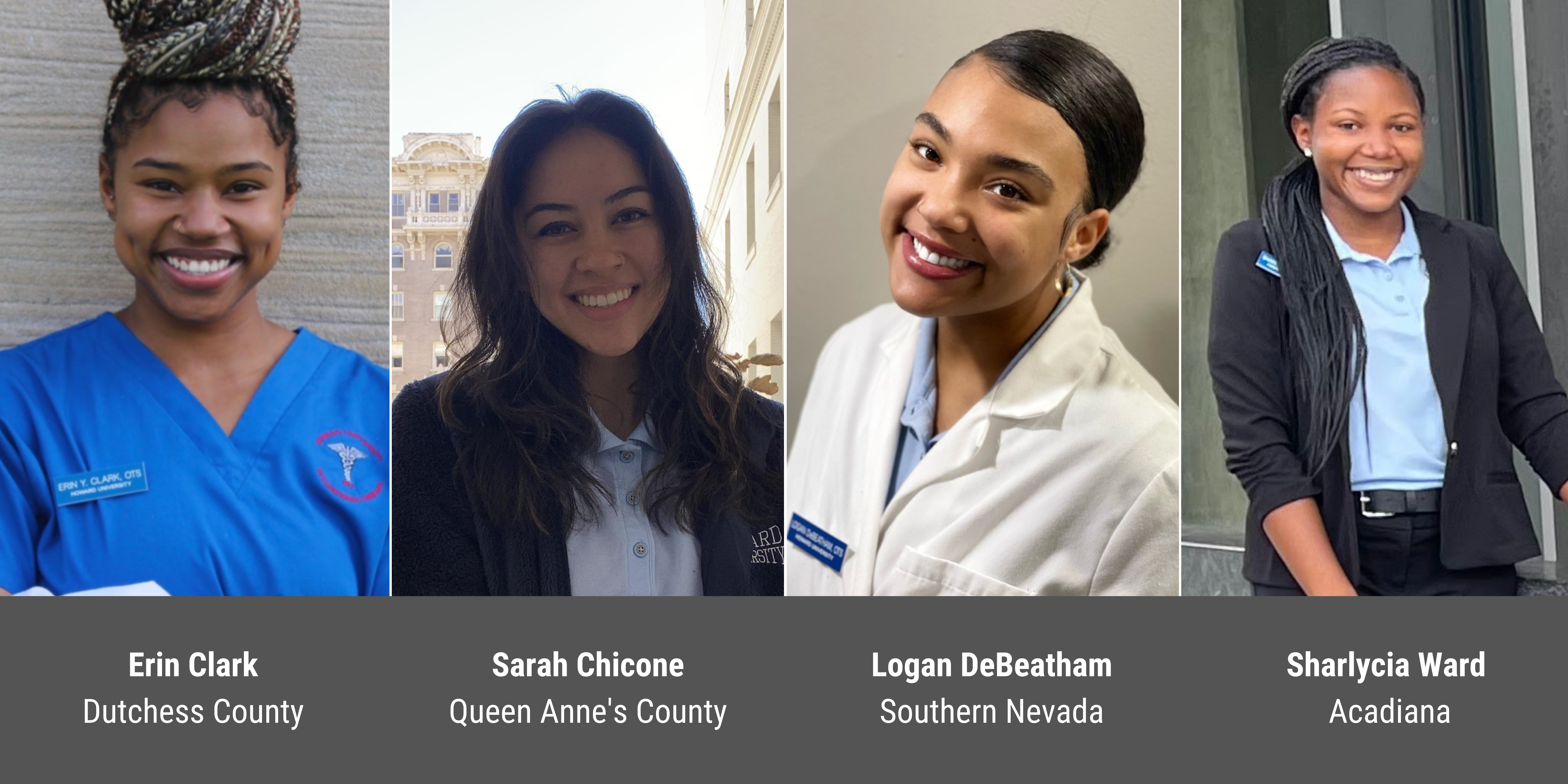 Fellowship Oversight