Join Our #HomeRepairChallenge
April 10, 2020
Have you been looking for ways to stay productive while at home? Look no further! Rebuilding Together's #HomeRepairChallenge is meant to provide you with simple, DIY projects that will help to increase the safety and health of your home.
#1 – Is your furniture too close together or inconveniently located? Make sure your house is accessible for everyone. Ensure enough room to walk or wheel in between pieces of furniture, remove sharp edges and eliminate tripping hazards.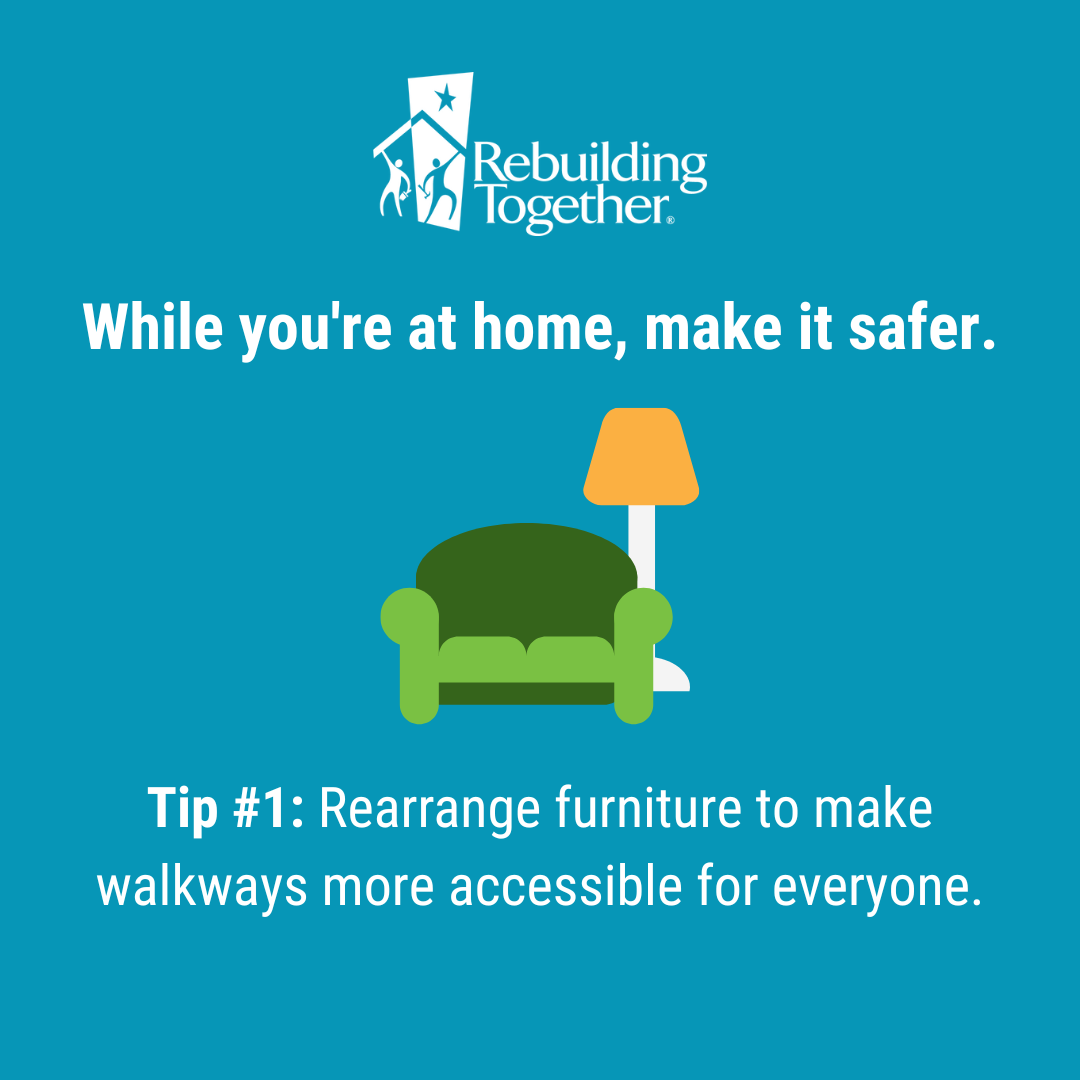 #2 – Having a well-lit home is important to the safety of everyone inside it. Make sure all light bulbs in your home are replaced if they're burnt out.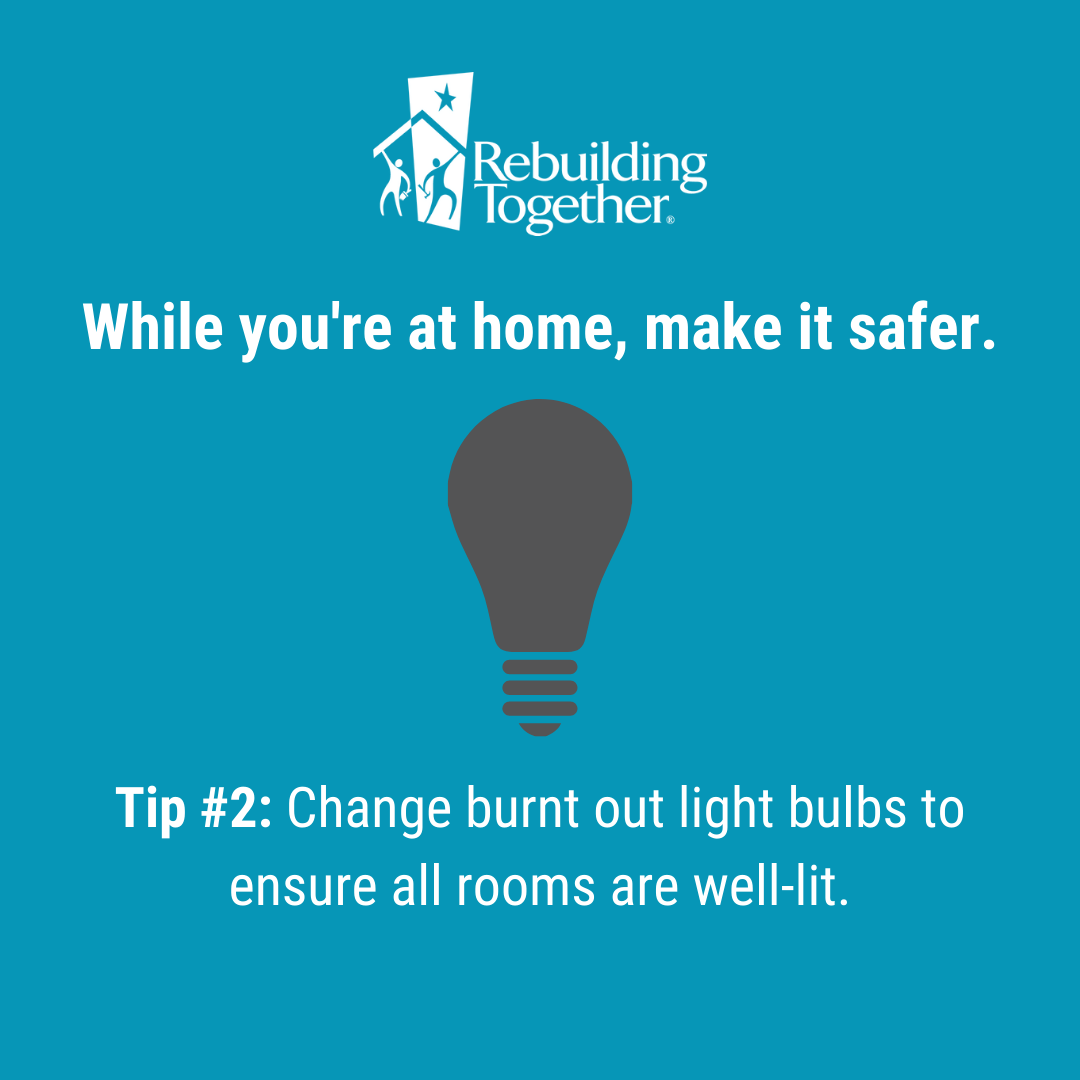 #3 – Have you thought about your escape plan in the case of a fire? Now is a perfect time to draft a plan and go over it with members of your family in case of emergency.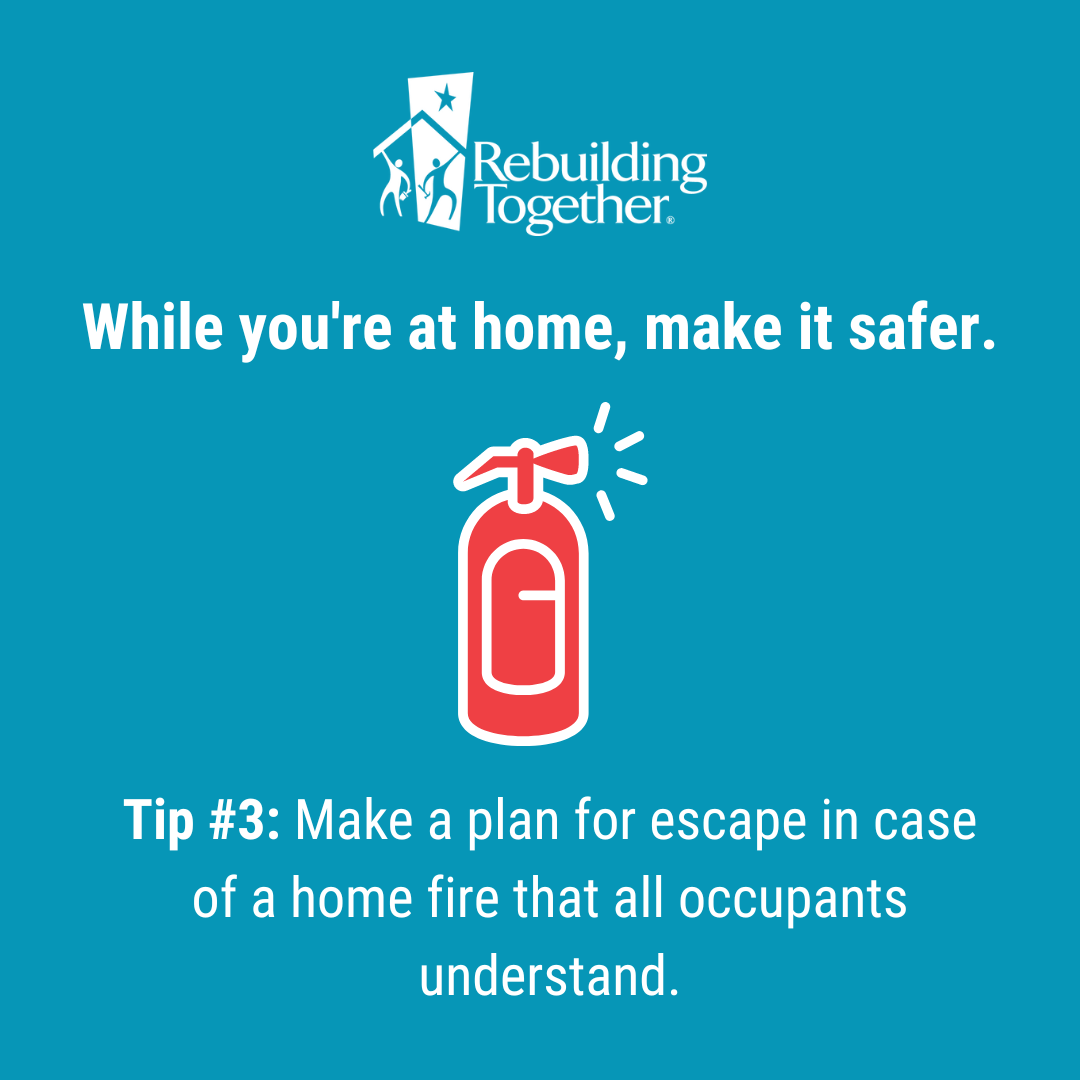 #4 – Do you have too much stuff and not enough space? Use this time to go through rooms in your house and get rid (recycle, donate, toss) of what you don't need.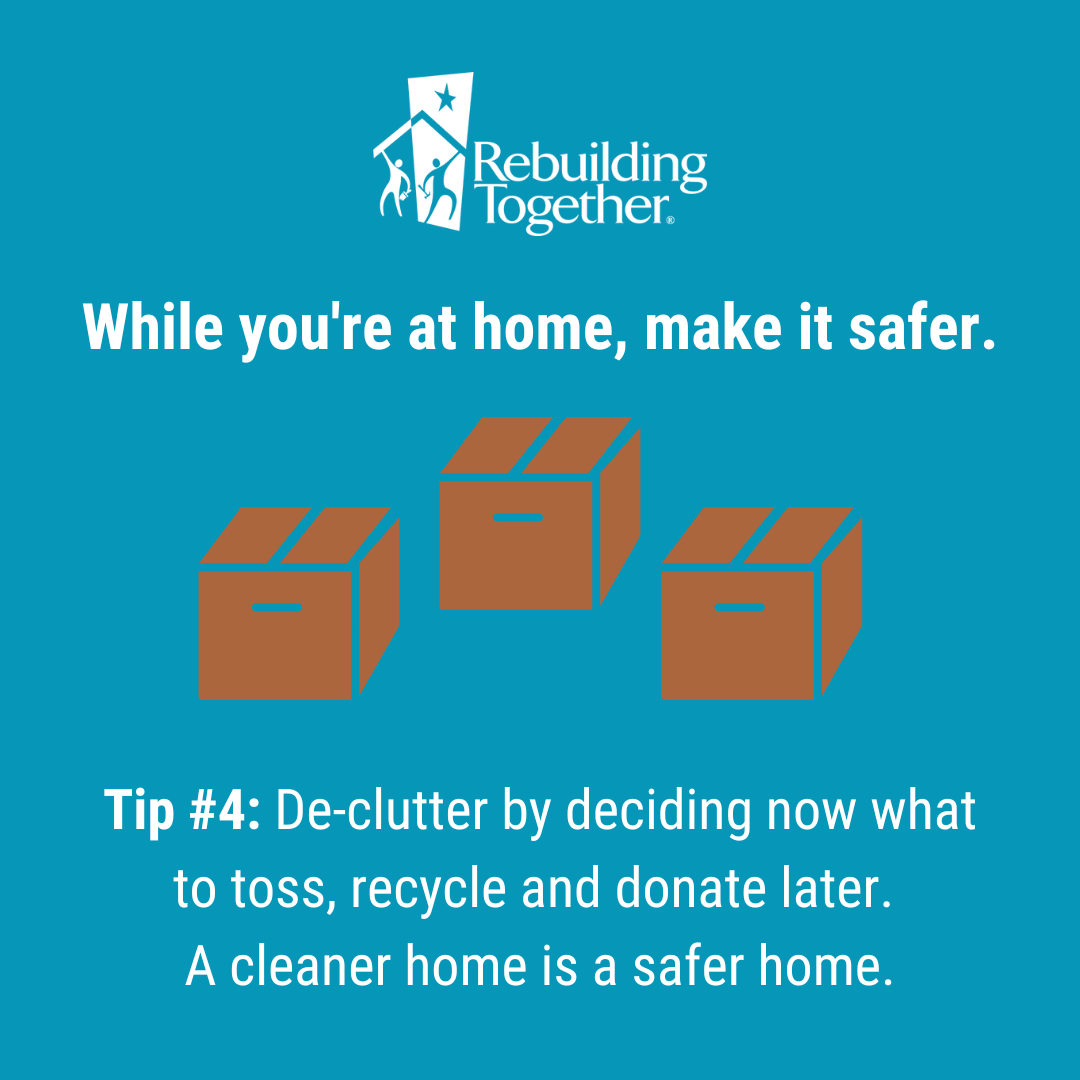 #5 – An unmaintained yard can impact the inside of your home, too. As spring begins, get outside and clean up your yard from debris, and prune any trees or bushes that are near the house.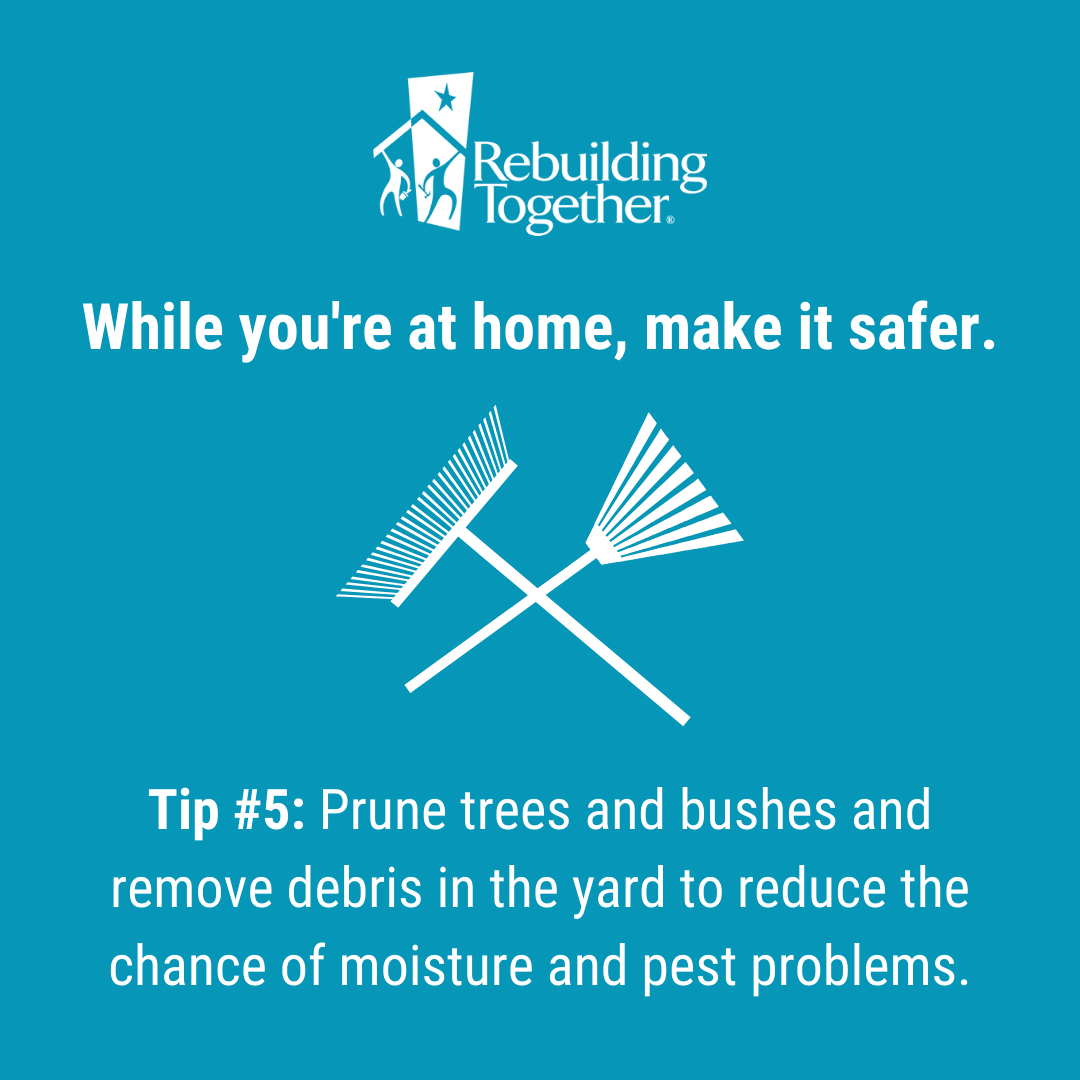 #6 – According to the Red Cross, smoke detectors should be tested at least once a month. If your smoke or carbon monoxide batteries haven't been changed recently, make sure to test them as soon as possible.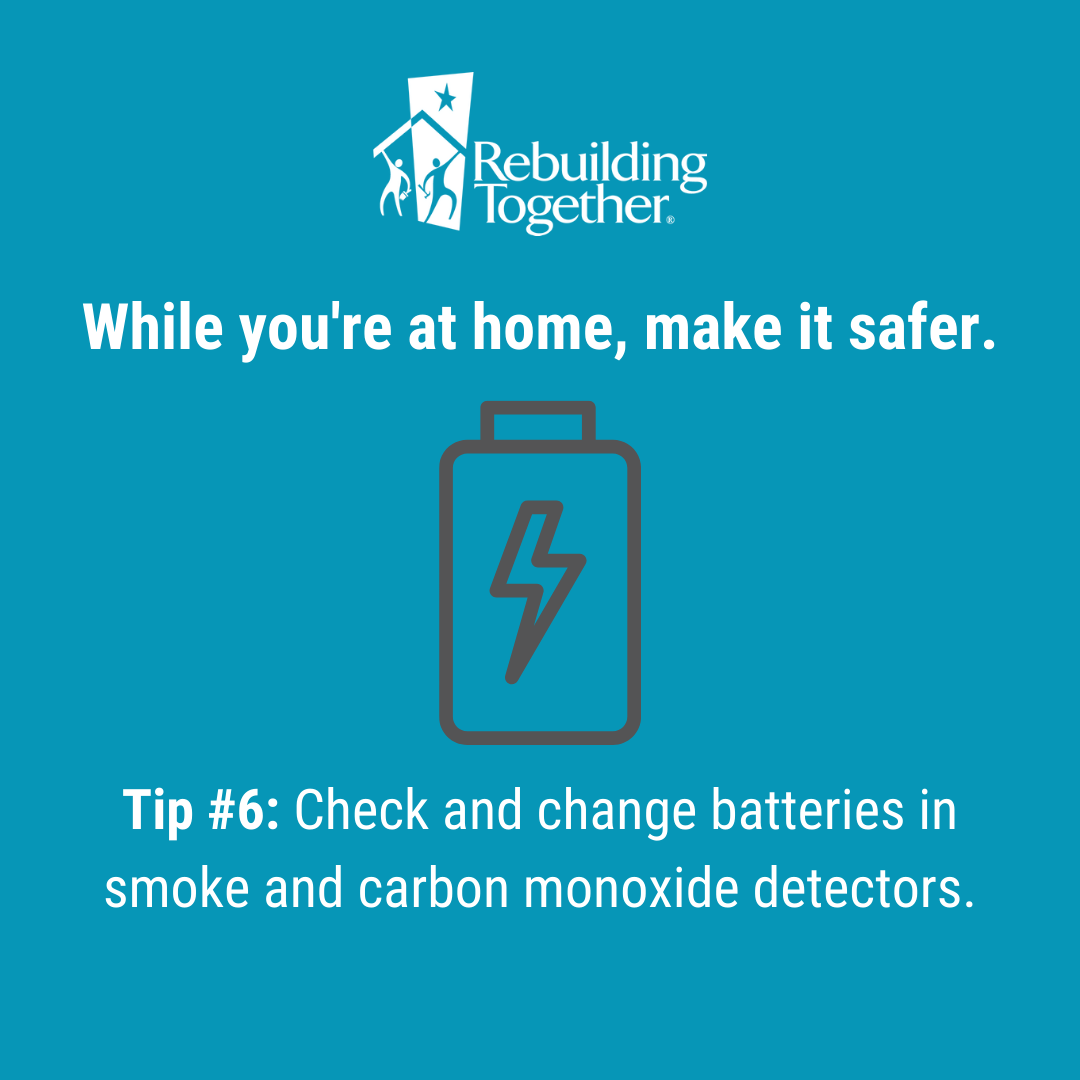 #7 – Is there a room in your home that you've been meaning to paint? If you already have the supplies you need, get started while you have more time at home! Paint can help to reduce odors and fumes.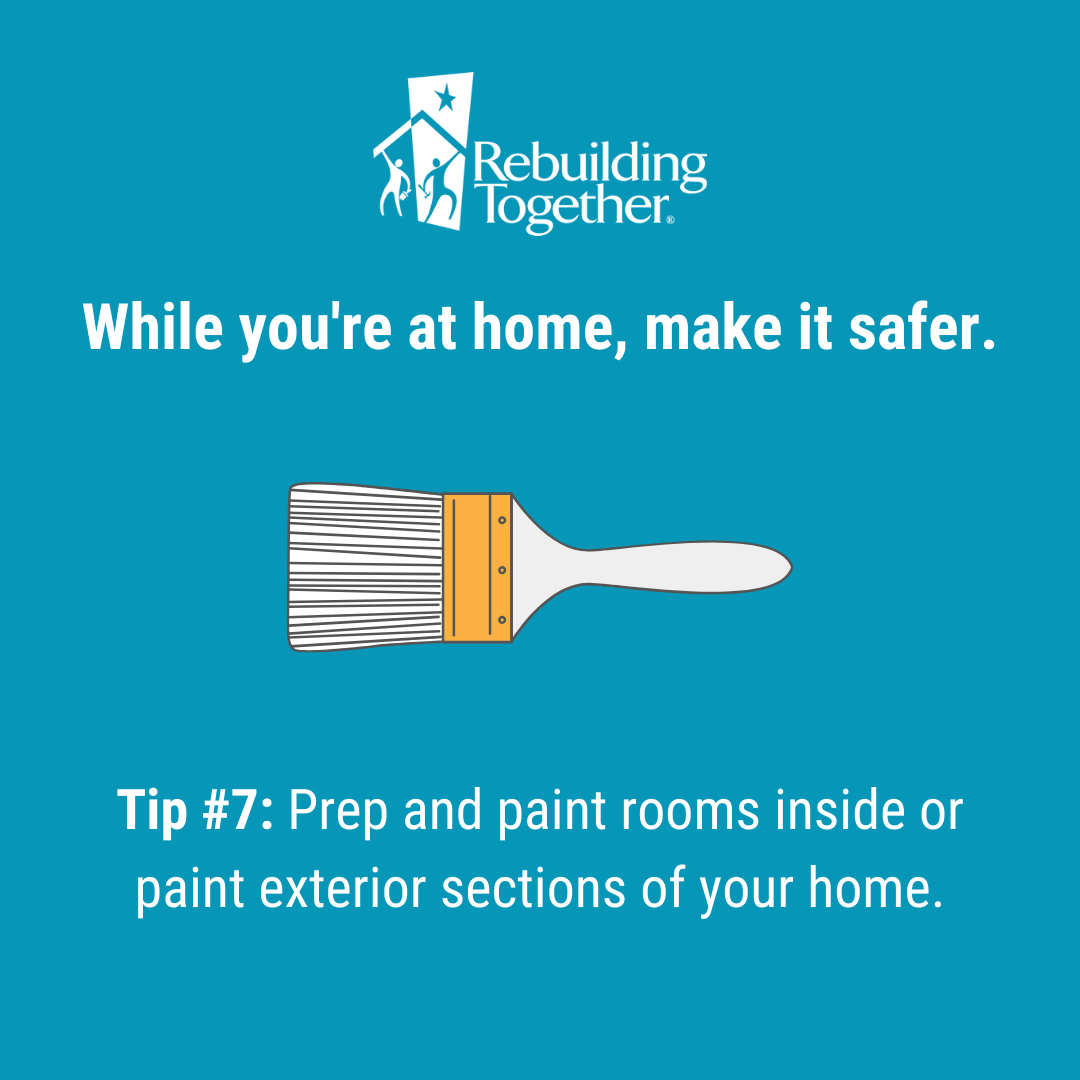 #8 – You don't want to be scrambling for items you need during an emergency. Get together a kit now just in case!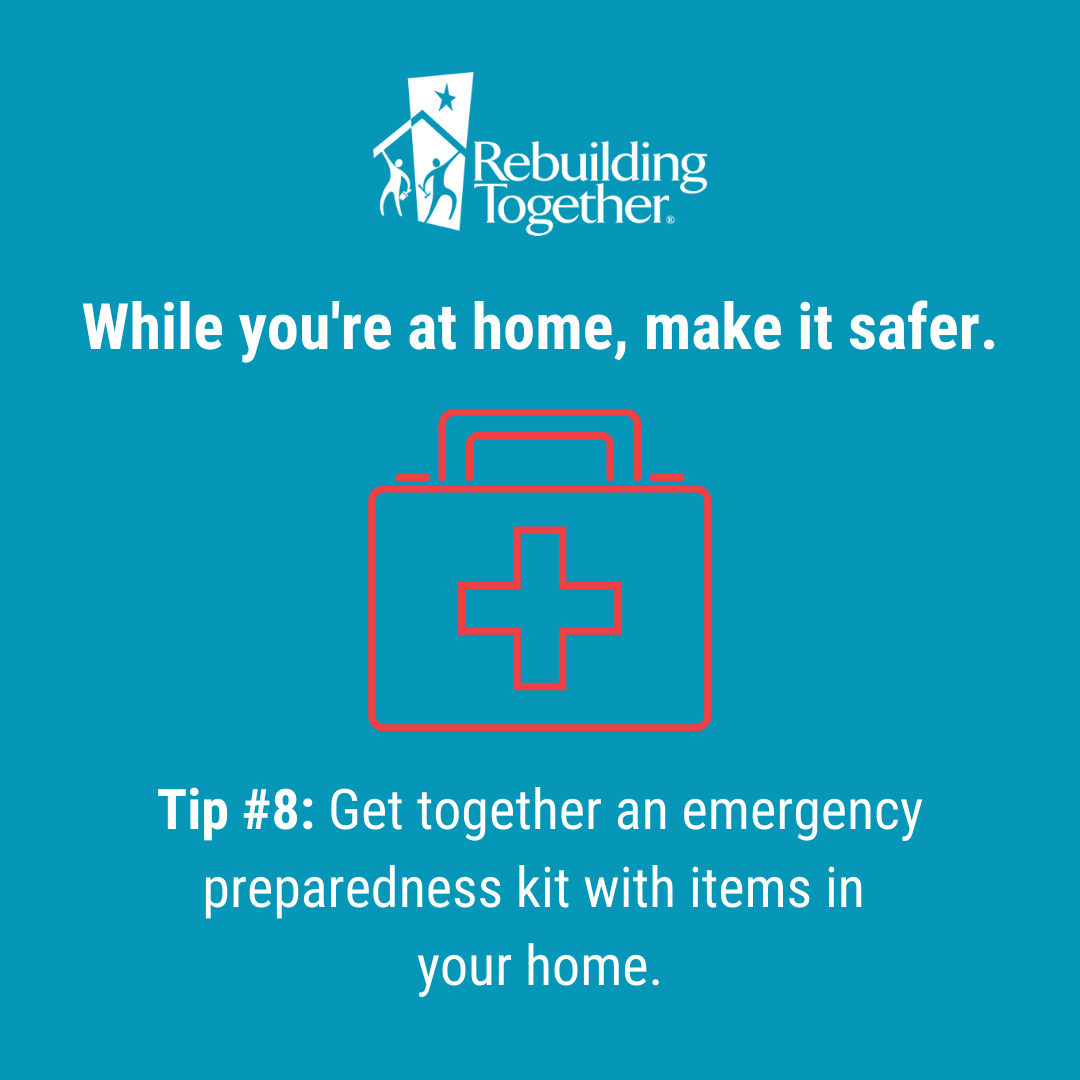 #9 – An old, dirty air filter is unhealthy for anyone, but especially those with asthma and allergies. Make sure to replace your filter at least once every three months.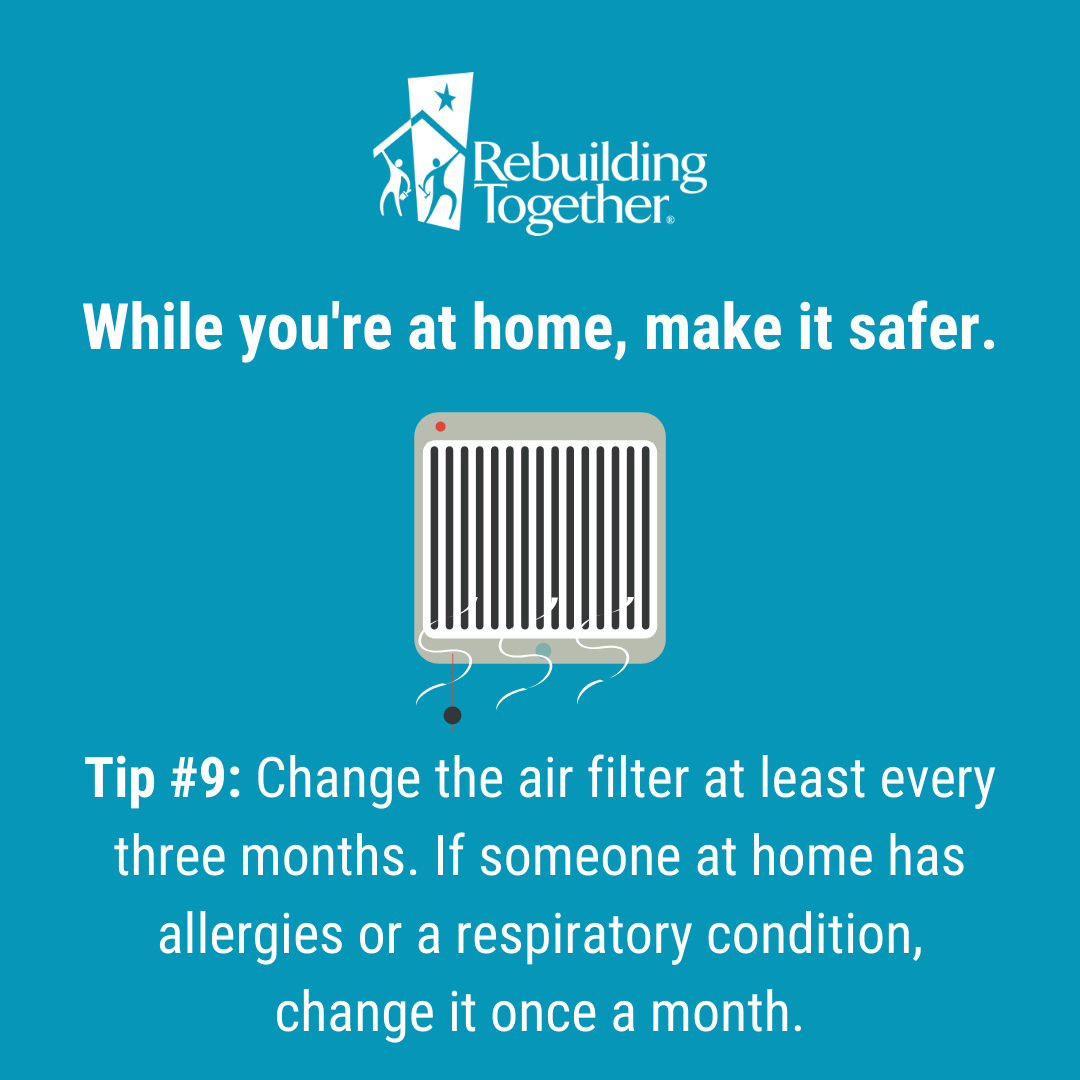 #10 – Make sure your windows and doors all open and close properly. While you're at it, check to make sure all locks work too.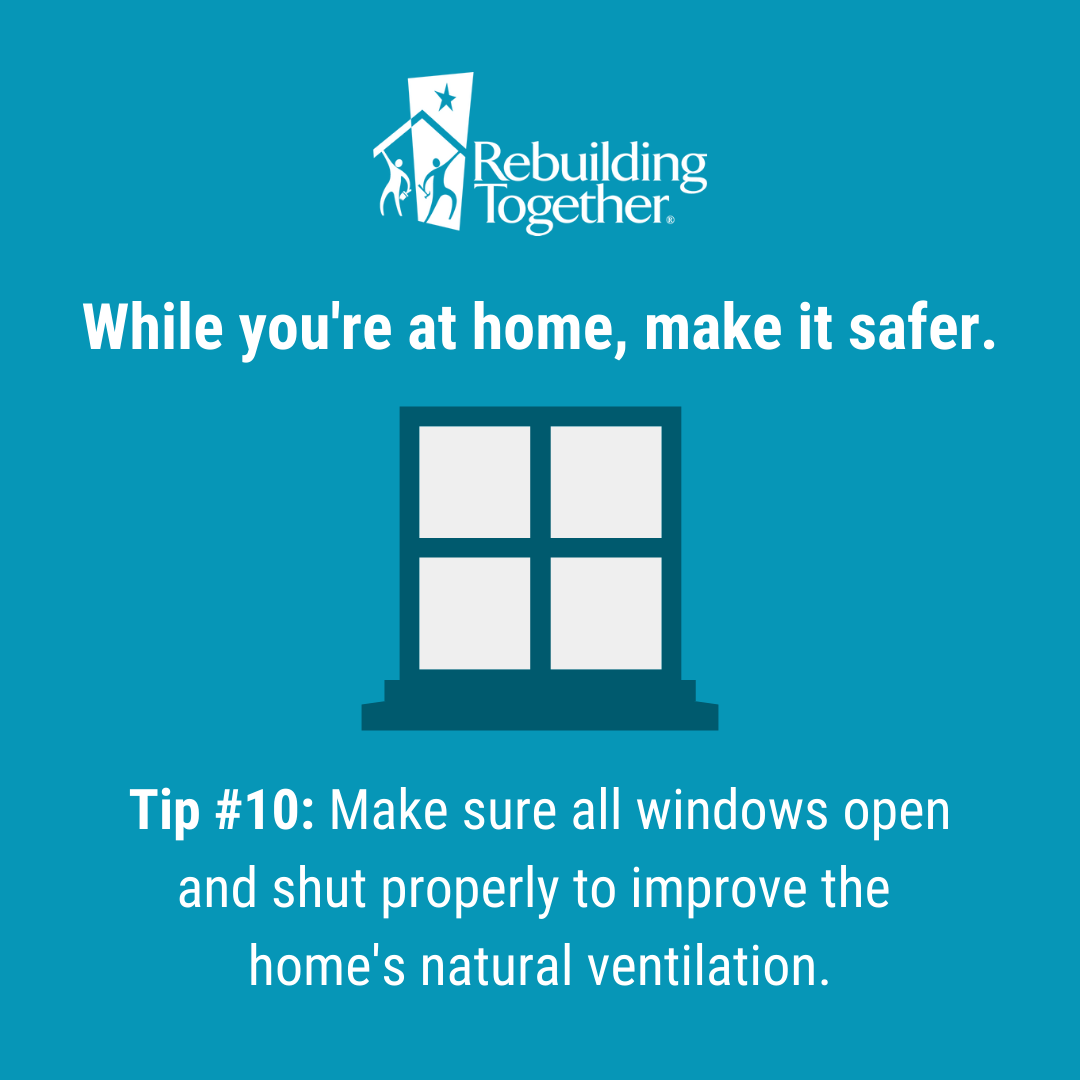 #11 – Consider throwing out or cleaning a carpet or rug that has been in your home for a while.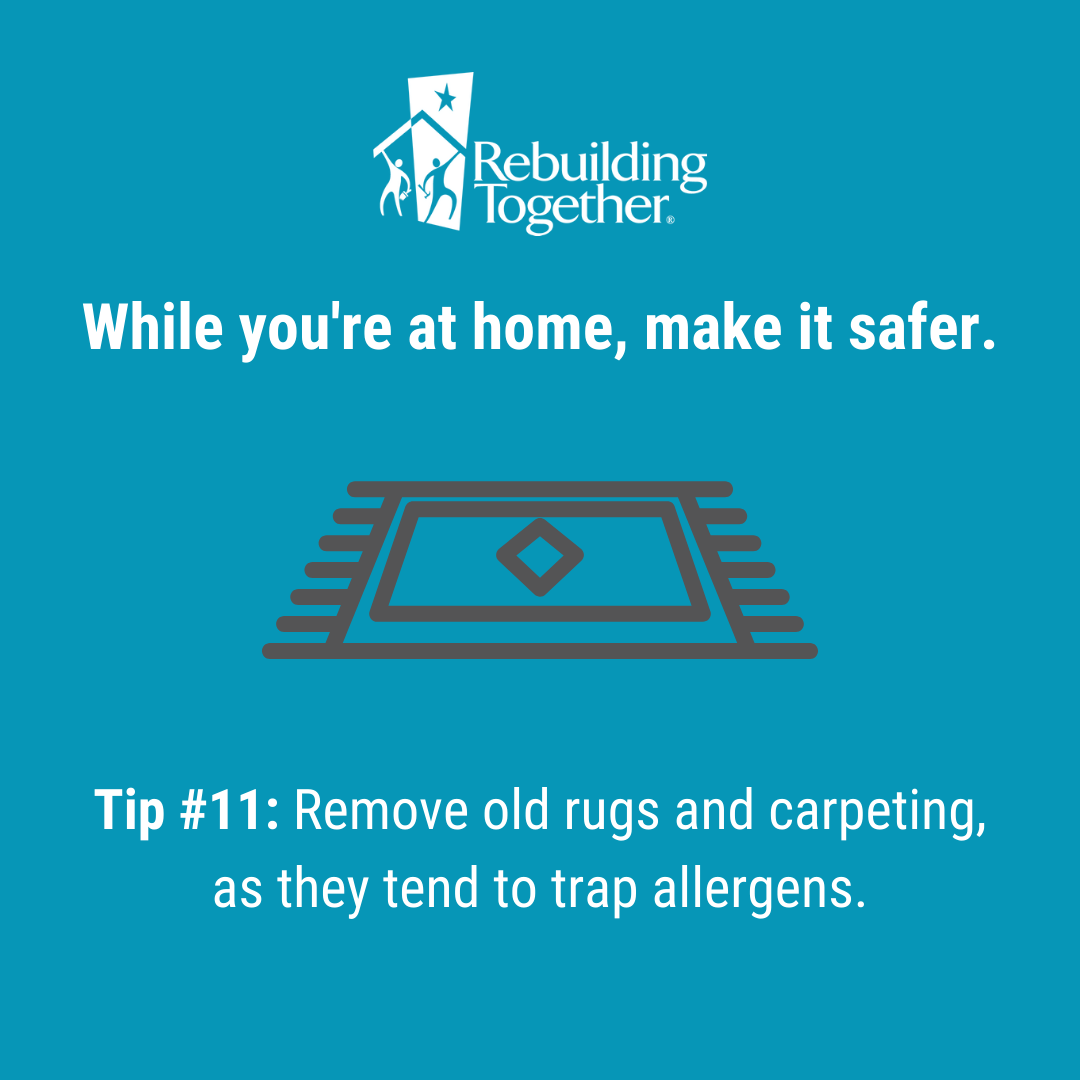 We'd love to see your progress! Just use hashtag #HomeRepairChallenge on social media and tag RebuildingTogether. For more home repair ideas visit www.rebuildingtogether.org/relay.