Joining forces with Evolve to provide essential repairs for neighbors in Aurora
October 28, 2021
This month Rebuilding Together Metro Denver partnered with Evolve to provide essential home repairs and accessibility modifications for four neighbors and a K-8 school in the Ward II neighborhood, located in Aurora, Colorado. Evolve is a vacation rental hospitality company with a mission to make renting a vacation home easy for both guests and homeowners.
The third largest city in Colorado, Aurora is located less than 10 miles from Denver. While Aurora is a diverse city, many low-income residents of color live in Ward II. Apart from the revitalization of a local park, Montview Park, Ward II has not seen much investment in recent years.
Unfortunately, it is an area marked by increasing levels of poverty and crime. Because of this, many neighbors have moved out of the community. At Rebuilding Together Metro Denver, we receive several requests every month for home repair services in Ward II so we decided to make a targeted, long-term investment in this area to revitalize the community. We want our neighbors living in Ward II to be safe and healthy in their community and homes.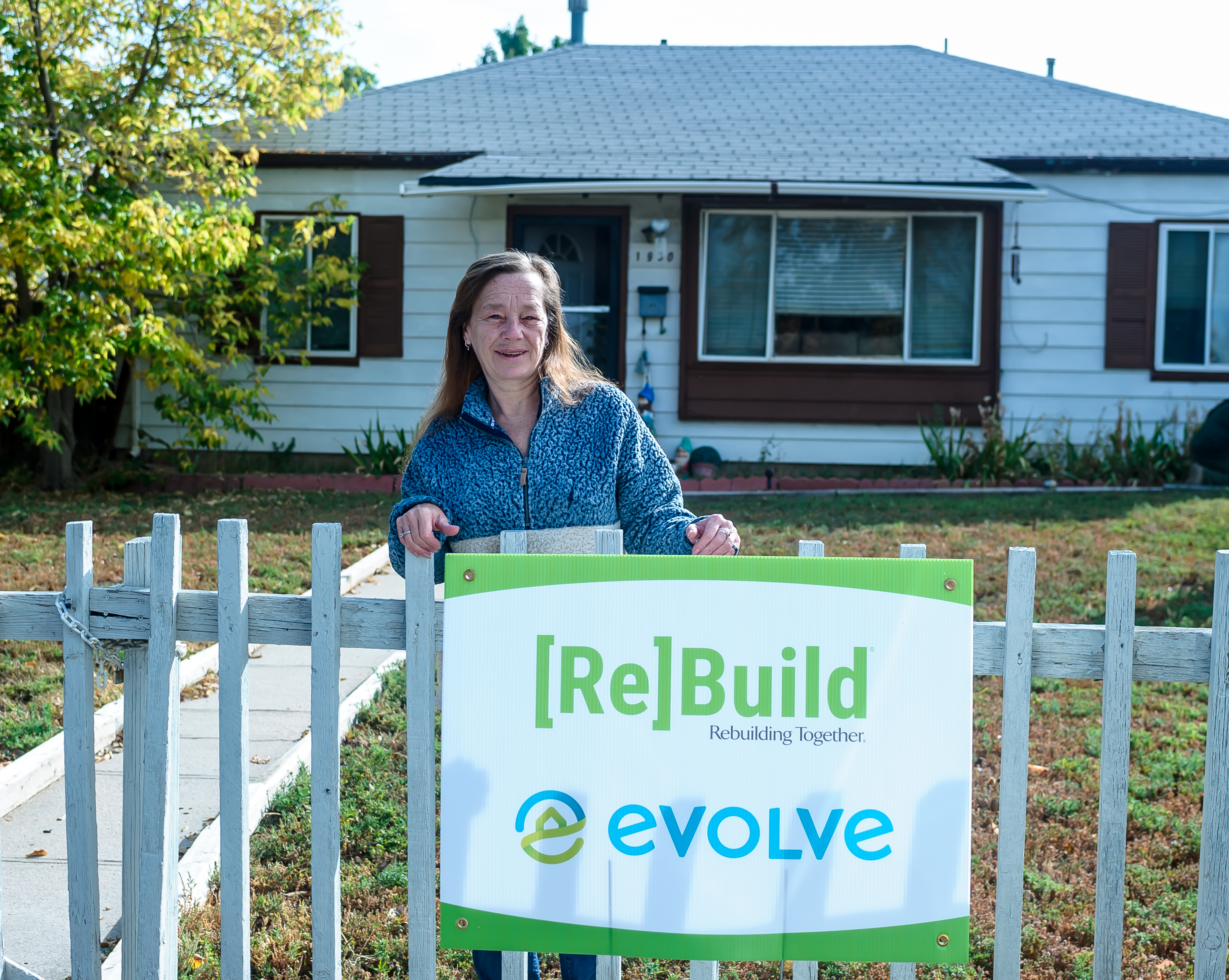 Partnering with Evolve has helped make this vision a reality!
Evolvers turned [Re]Builders cleaned and repaired gutters to allow for proper drainage, landscaped yards, painted, repaired doors, replaced broken doorbells and installed new exterior lights on homes, among various other repairs.
The repairs were transformative, and the neighbors were deeply touched.
At the Boston K-8 School, a neighborhood public elementary school, they painted the blacktop, built and painted benches, removed overgrown shrubbery and created a small mural on common area walls. We couldn't wait to see the students' and teachers' faces light up once they returned to school the following week!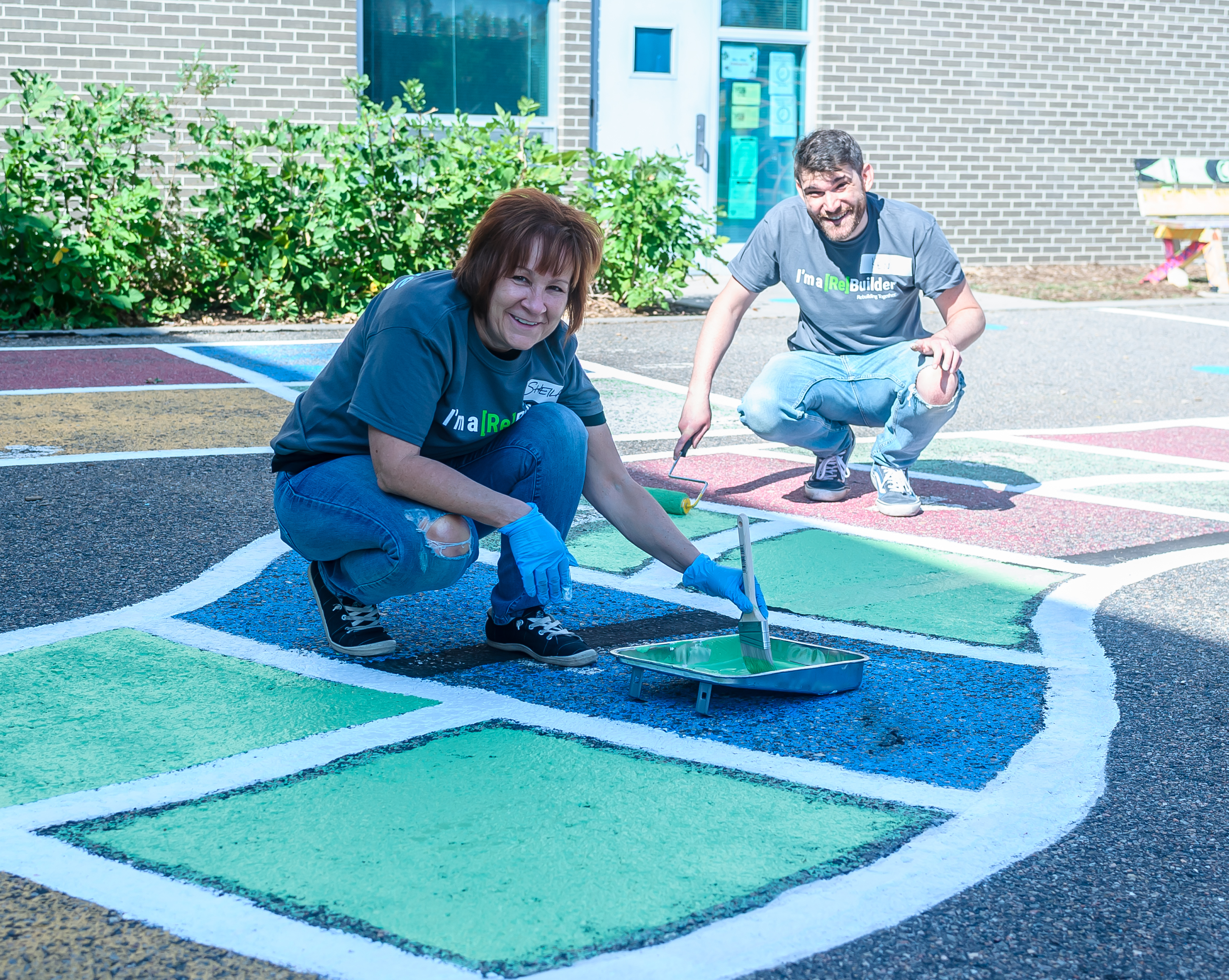 The project was part of Evolve's Building Hospitality program, a transformative social responsibility initiative focused on repairing homes and revitalizing communities nationwide. Through the program, the company will donate one percent of every stay booked at Evolve.com and expects to surpass $1 million in donations in the first year.
Nationally, Rebuilding Together and Evolve are working to bring existing homes back to comfortable living standards and to restore the dignity of healthy housing for our most-risk neighbors and have additional projects planned in 2022.