The Last Saturday of April
April 24, 2020
My heart is with the Rebuilding Together network this week.

This is usually a very busy time of year for the Rebuilding Together network. Affiliates are typically working long days to get all the final details in place to make sure everything would run smoothly on National Rebuilding Day– always the last Saturday in April.

Any other year (for the past several decades), Rebuilding Together affiliates across the country would be bringing together volunteers, donors, skilled trades and their greater community to help our neighbors in need through critical home repairs. Rebuild projects large and small would be completed to help neighbors live safely and more comfortably at home all on this same day. It hits me now during this challenging time just how important our homes are.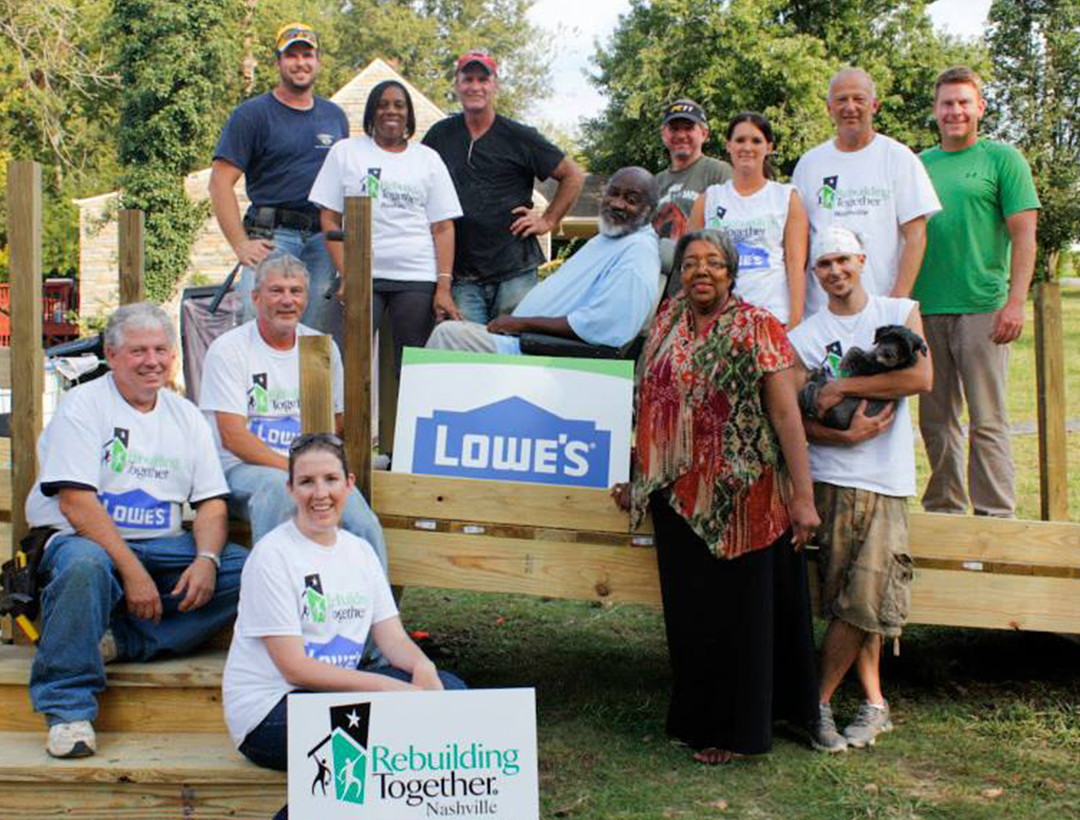 I am sad this year will be so different, but I am grateful that I have been able to witness so much impact and so much good during my 13 years with the Rebuilding Together network.

My call to action is for our Rebuilding Together network and all of those [Re]Builders out there who may be feeling a little lonely this Saturday: share a memory. Tell us about what being a [Re]Builder means to you. Tell us about the work you have accomplished to help a neighbor in need. Tell us about the friends you have made, the things you have learned and the hope that you have for when we can get back to work in full force.

I will be sharing my memories this Saturday using the hashtag #RebuildingMonth and I encourage you to share, too.

Our work is not done, and the mission is not over.