My Experience as a Rebuilding Together Fellow
March 9, 2023
As an occupational therapy student at Howard University, my studies have opened my eyes to the world of home modifications and adaptive equipment. This semester, I had the opportunity to see home repairs firsthand. Being a Fellow at Rebuilding Together North Central Florida has been an amazing hands-on learning experience.
After many virtual meetings, I traveled from D.C. to Florida for one week to see everything in person. I had the opportunity to walk through clients' homes and explore potential home modification projects to be made in the coming months. I learned more about creating proper home modifications to facilitate independence and aging in place through Rebuilding Together North Central Florida's Safe at Home program.
During a clients' home evaluation, she shared that she spent most of her time inside her house and it had decreased her quality of life. Leaving the house posed an unsafe situation as she used a rollator and had stairs going off the front and back of her house. I could see the benefits of a wheelchair ramp leading to her driveway, so she can safely get outside and leave her home. Implementing modifications like this promotes not only physical safety, but can greatly improve mental health as well.
On the final day of my trip, I was able to participate in a volunteer work day. The client was experiencing difficulty twisting the knobs on her doors and kitchen sink. I helped replace the knobs with lever-style handles to make them more accessible for her – and gained some plumbing knowledge in the process!


I am grateful I was able to provide a unique outlook with my occupational therapy background. For many people, it is extremely important to remain in the home they know. Everyone should have a safe and comfortable place to live. Meeting clients in their homes where they hope to age in place allowed me to put what I have learned into practice in a new environment. I love being able to meet clients where they are, hear what is meaningful to them and help them gain independence to age in place safely!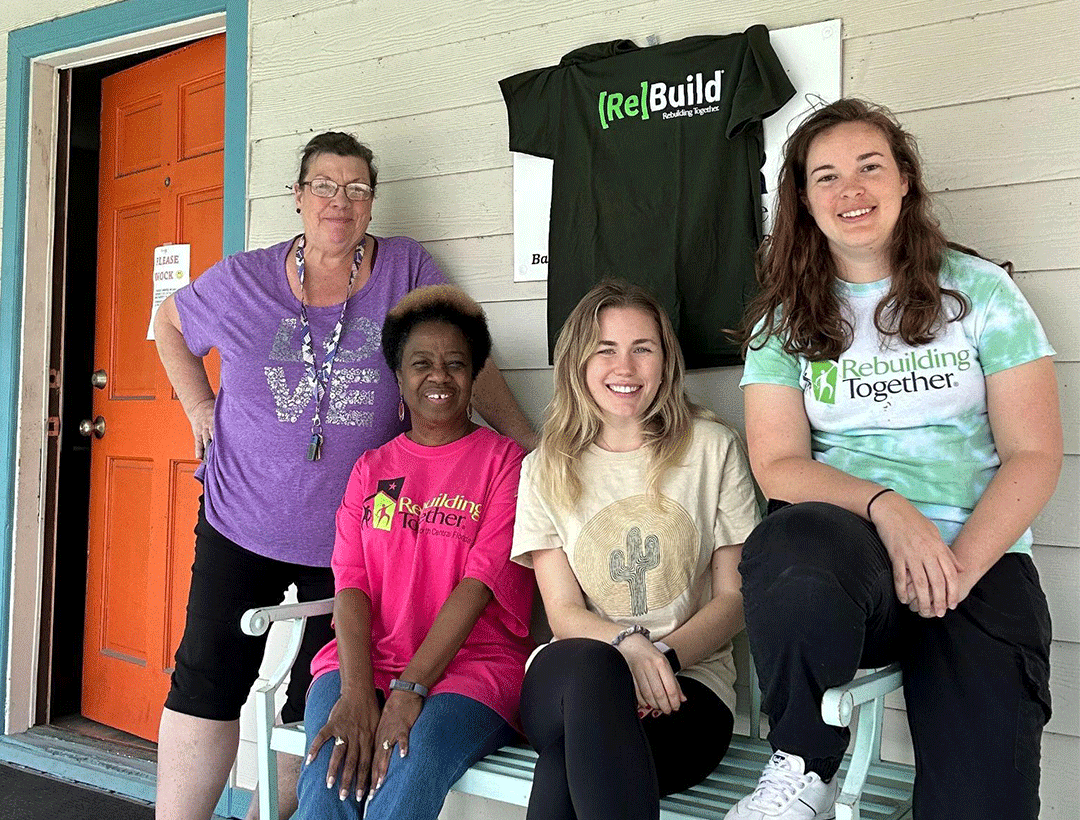 ---
Rebuilding Together's Howard University Fellowship program was made possible through a Rural Capacity Building grant from the Department of Housing and Urban Development (HUD). We are thankful for HUD's commitment to affordable housing and community development activities in rural areas.