New year, new beginnings
January 7, 2020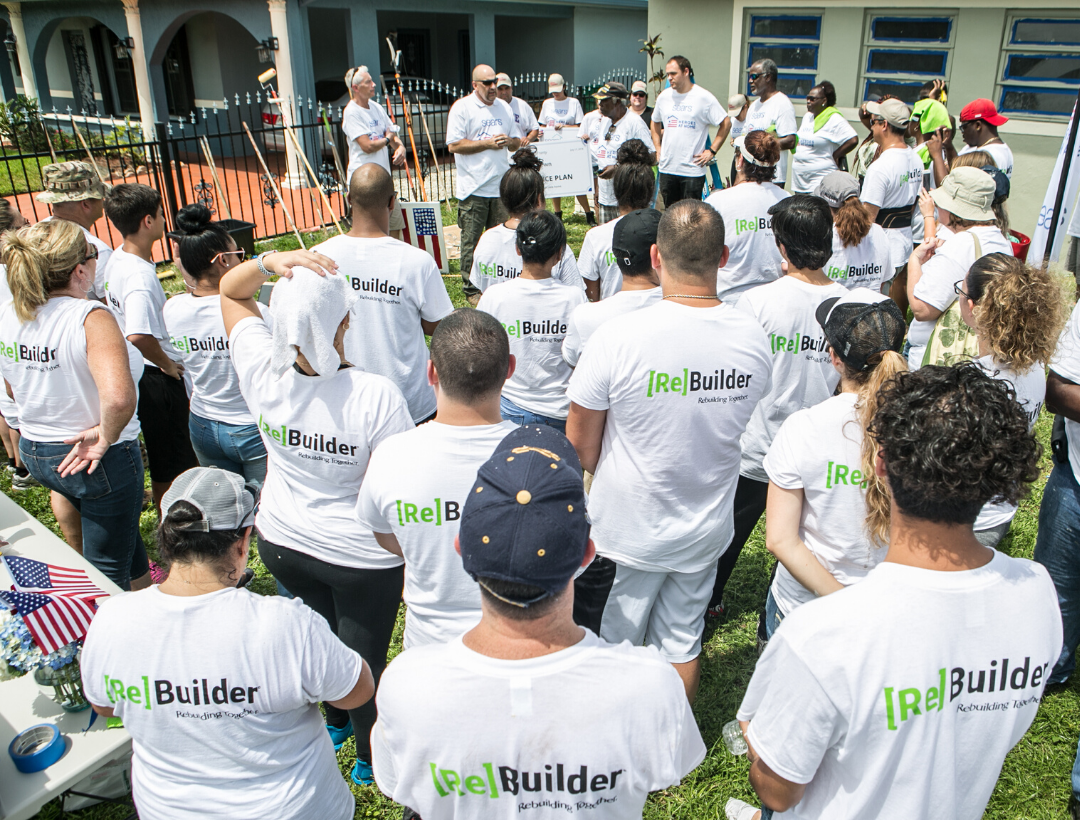 Each new year brings new beginnings. As Rebuilding Together enters its 32nd year as a national network and as I start my fifth year as President and CEO of our remarkable organization, I'd like to share what I would like us to accomplish in 2020.
This year, I'd like to expand our impact by growing our network and launch new Rebuilding Together affiliates where our work is most needed. Communities across the country are facing a lack of safe, affordable housing. We keep our neighbors in their forever home and must expand our unique solution to ensure we serve those who need us in areas where Rebuilding Together is not yet present.

I am also laser-focused on the families and individuals we serve. As we expand, we must put their needs first. At the end of the year, I want us all to say with certainty that many more people can safely celebrate the end of the year with their loved ones in a safe place where they can continue to grow, live, learn and age.

As a national office and as a network, we must continue to support one another and continue to strengthen our relationships to better serve the neighbors who need us. We must work together to find innovative ways to deliver our mission and increase our impact on the families who rely on our support.

We must also continue to work together to share stories of the important work we are doing in communities across the country. We can elevate each other's work, reach more people and help them understand the important need for Rebuilding Together's services. We all play a role in growing our presence by having conversations every day about the challenges our communities face.

As the pace of natural disasters increases, we must ensure we are prepared to swiftly respond. We have the advantage of already working in our communities, of having long-established relationships with municipalities. We are on the ground when disasters arise, we need to ensure we are prepared when the time comes. Through trainings and with increased funding we can be a solution to the natural disasters that will affect us in 2020 and beyond.
Thank you for being a [Re]Builder, for playing an important role in working towards a future where all of our neighbors have a safe place to call home. We couldn't do it without you. Let's make 2020 Rebuilding Together's best year yet.