Partnering with Meals on Wheels America to Keep Seniors in Need Safer at Home During the Coronavirus Pandemic
September 29, 2020
Rebuilding Together partnered with Meals on Wheels America to distribute 4,000 Safe and Healthy Home Kits to help seniors and their families stay safe and healthy in their homes during the Coronavirus pandemic and beyond.
Safe and Healthy Home Kits, provided at no cost to the recipient, educate individuals on safe and healthy housing to improve safety, which ultimately impacts their health. They promote the U.S. Department of Housing and Urban Development's "Eight Principles of Safe and Healthy Housing" and provide materials direct to consumers that empower them to make their homes safer and healthier. Each kit contains a first aid kit, night light, smoke alarm, carbon monoxide tester, cleaning solution, caulk, weather stripping, DampRid®, a weather radio, lead information and a maintenance checklist.
Now, more than ever, Safe and Healthy Home Kits are an invaluable resource for our neighbors in need, especially seniors, who continue to be at the greatest risk amid the COVID-19 pandemic. Recipients have shared that the kits positively impacted their lives, equipping them and their families with the products and tools needed to stay safe and healthy.
"Thank you so much for the kit. All of the items in here are so nice!"
"I thought it was fantastic! It's got a first aid kit and that radio just needs some batteries and it's good to go. I think it's wonderful, it comes with many things. It's really useful."
"Thank you so very much for continuing to provide for us during this stressful time. It was like Christmas!"
"It's more than just a meal. I enjoy having that […] company and now the generosity of the box with sanitizing spray, a new night light—you guys are the best."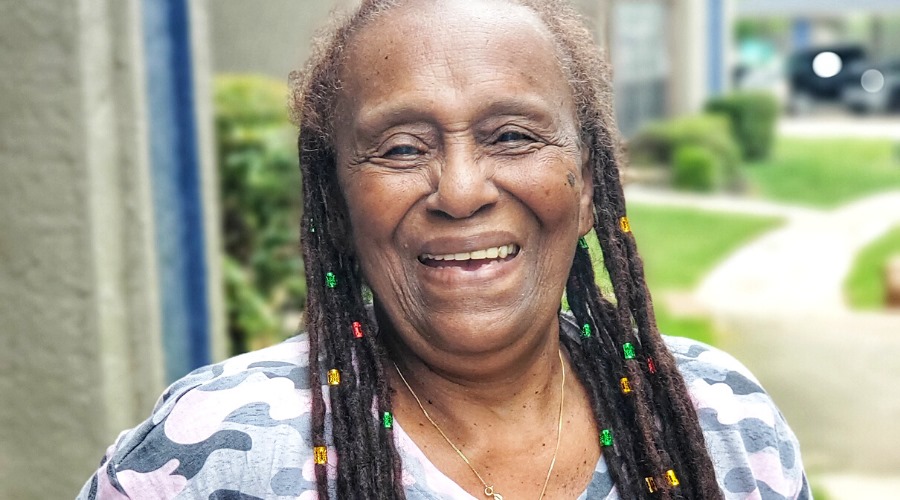 A Meals on Wheels America member, Life Care Alliance in Columbus, OH, was equally pleased with the Safe and Healthy Home Kits, stating, "Safe and Healthy Home Kits make it possible for at-risk neighbors to experience compassionate, quality care each day."
Meals on Wheels America is the leadership organization supporting more than 5,000 community-based programs across the country that are dedicated to addressing senior isolation and hunger. The Safe and Healthy Home Kits, which were created, assembled and provided by Rebuilding Together, will further Meals on Wheels' mission of improving the health and quality of life of the seniors they serve.