Passing my home down to my daughter and granddaughter
July 15, 2021
Next year will mark 40 years since my husband Jim and I bought our first and only home. We had been married for two years and for me it was an opportunity to move back to the neighborhood where I grew up, living only five minutes from my parents'.
The home was badly in need of a little love and we did our best making DYI repairs to make it ours and update it for our needs. Both our children, Anne Louise and Danny, were born shortly after and the four of us made it a home. As the family grew, we continued to make repairs when we could afford them to make sure it continued to fit our needs.
The last time we made major repairs to the house, we ended up living together out of one bedroom for a month, with the only access being a ladder from the window to the deck below. It was challenging but now makes for great memories.
I love the community where we live. Jim used to work from home and was known affectionately as the "Mayor of Elm Street" because he was around during the day and knew all the neighbors. Since we are close to downtown, it was also the hang out home for my children's friends, giving Jim and myself the opportunity to know all the community kids. We owned 20 sleeping bags for overnighter sleepers at one point!
The home was also where we celebrated holidays and milestones with our extended family, it was in a way "the party house." It's also where Jim passed away after a long battle with cancer, surrounded by family and our neighbors.
It's always been such an important place, an anchor to me and my kids and many friends and family members. I was thrilled when Anne Louise and her husband Mark moved in with me during the pandemic and they soon after welcomed their daughter, my first grandchild, Alice.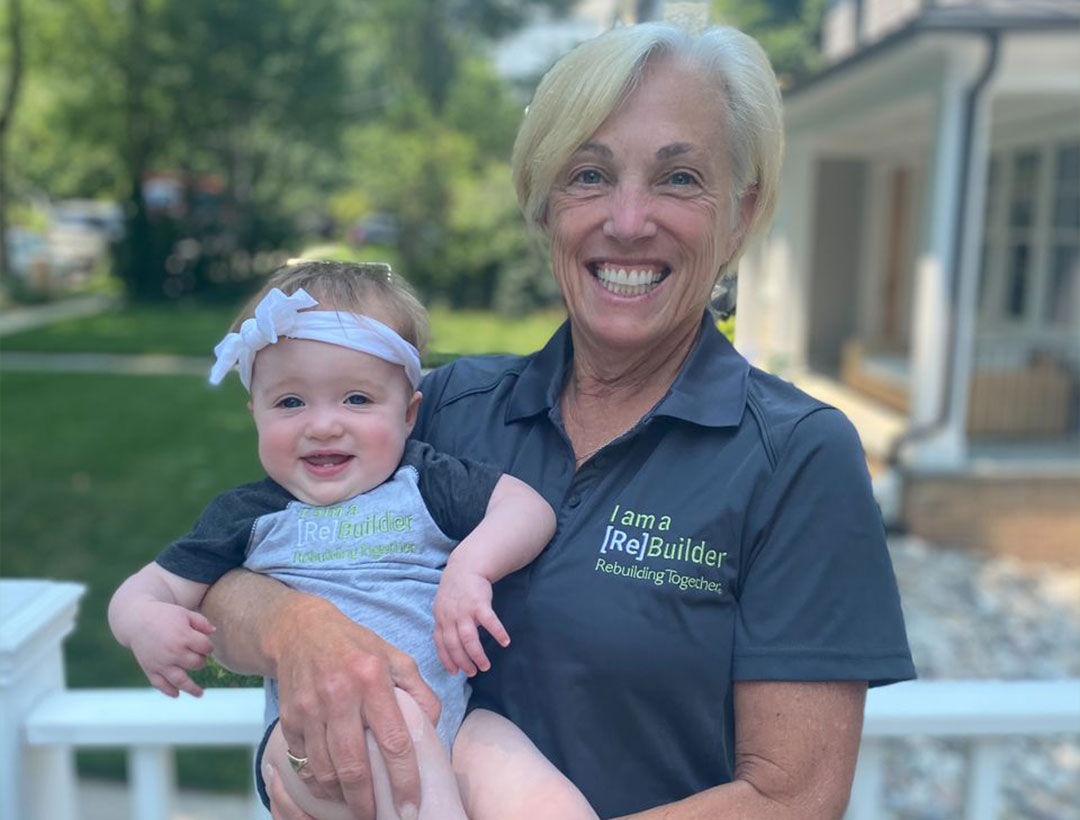 They can all now call the house their home. As I move on with my life and I get ready to move to a new place, with my new husband, Steve, I am thrilled I am able to pass the family home on to Anne Louise, Mark and Alice.
More than three quarters of the neighbors Rebuilding Together serves plan on passing their home on to a family member or friend. It's such an important aspect of our work. Home is very often a family's most valuable asset and keeping homes within families not only preserves memories and builds intergenerational wealth, but also protects the culture and fabric of our communities.