Preparing for the future in Henry County, IL
April 2, 2020
Rebuilding Together Henry County has been working in Geneseo and Henry County, IL for 26 years serving our neighbors in need. We have repaired over 625 homes using borrowed office and workshop space from volunteers and sponsors. During the summer of 2018, at our annual strategic planning meeting, the Board of Directors determined that to sustain the organization long-term and prepare for the future, a permanent location was needed. It was determined that a 4,000 – 6,000 square foot building containing office and meeting space, a workshop and storage space for materials would improve our efficiency and ultimately allow us to better serve our community. Using estimates, we launched a capital building campaign to raise $500,000, something our affiliate had never undertaken before.
Our capital campaign launched in summer 2019 with grant requests and outreach to possible contributors in the community. Through mailings and phone calls to our volunteers and supporters and by hosting events, we made continued progress towards our goal. Since May 2019, more than 150 donations have been received. Of those donations about 75% were from individuals and families, and 25% from religious organizations, civic groups, and businesses. The Geneseo Foundation offered a matching grant for the building campaign once 70% of our goal was met. We had a deadline of March 31st, 2020. We are happy to announce that goal has been met and received $125,000 for our building campaign. Our fundraising now totals $486,000 including cash, pledge and in-kind. Additional funds may increase this total as we anticipate continued funding from local foundations, individuals and corporations. It really took a community working together and believing in the power of Rebuilding Together to get us where we are now.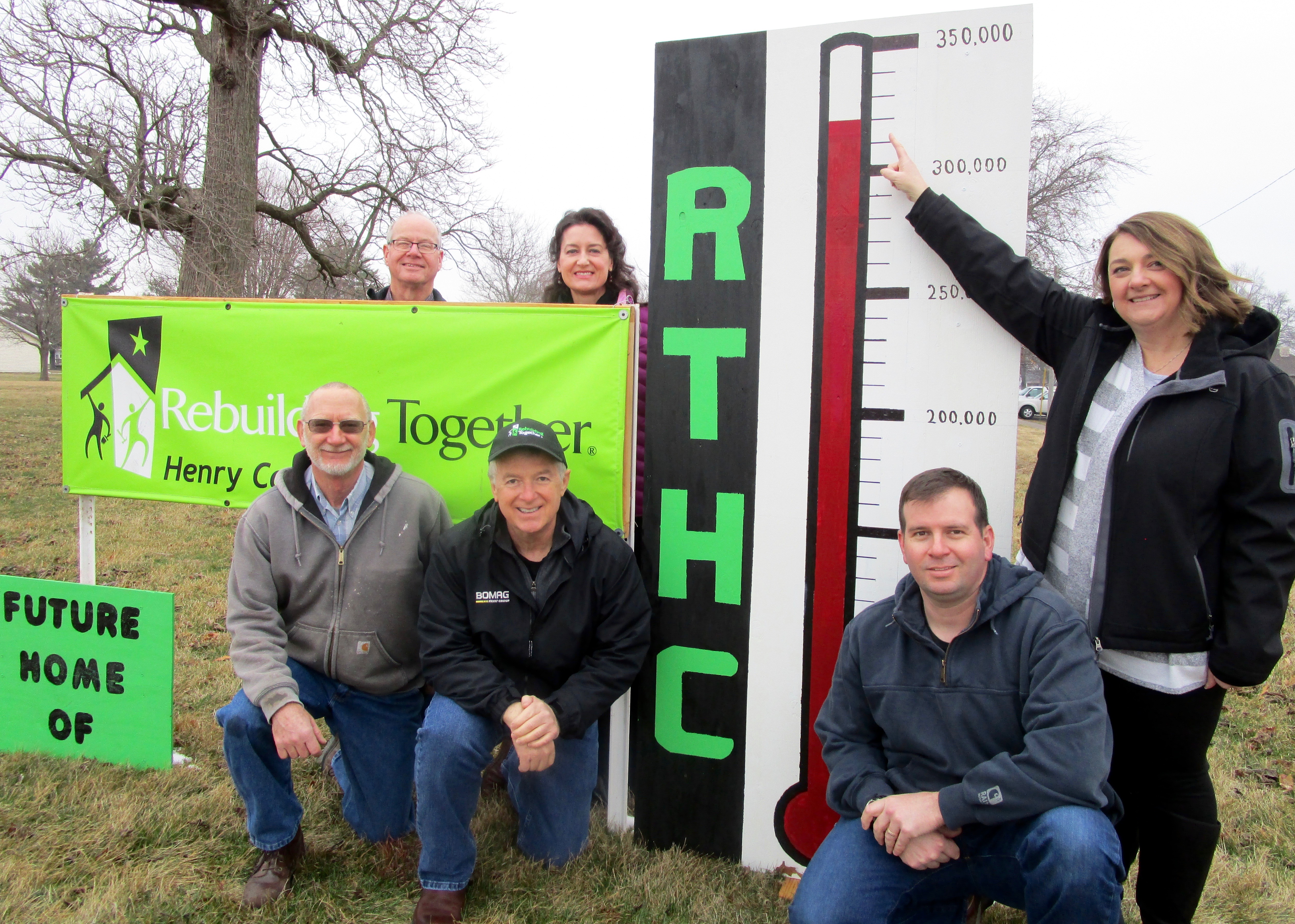 We are pleased to receive in-kind donations from 18 companies and individuals totaling more than $118,000 for labor and/or materials. Our organization's significant source of strength has been our volunteers and partners, we could not have done it without them. We are looking forward to [Re]Building our future and having a place to call home.