Providing Desks for Children of Essential Workers
January 6, 2021
The work of Rebuilding Together Silicon Valley is more important now than ever. We are making sure neighbors in our community have a safe place to call home. Throughout the pandemic, we have continued to provide safety modifications and critical home repairs for our neighbors in need. But a different kind of need was brought to our attention this fall that we couldn't say no to.
All the schools in our area have continued to educate their students remotely, and much effort has been made to ensure that all students have access to a computer and the internet. But we discovered that many students don't have a designated space to focus and complete their work—which is so crucial to their academic success.
In November, Rebuilding Together Silicon Valley built 31 desks for students and families seeking an improved study space. A small cadre of volunteers gathered, masked and socially-distanced, of course, in and around our warehouse, and safely measured, cut, drilled and stained all 31 desks in just three days. They have all been working remotely as well, and it was the first time they saw each other "in person" since March.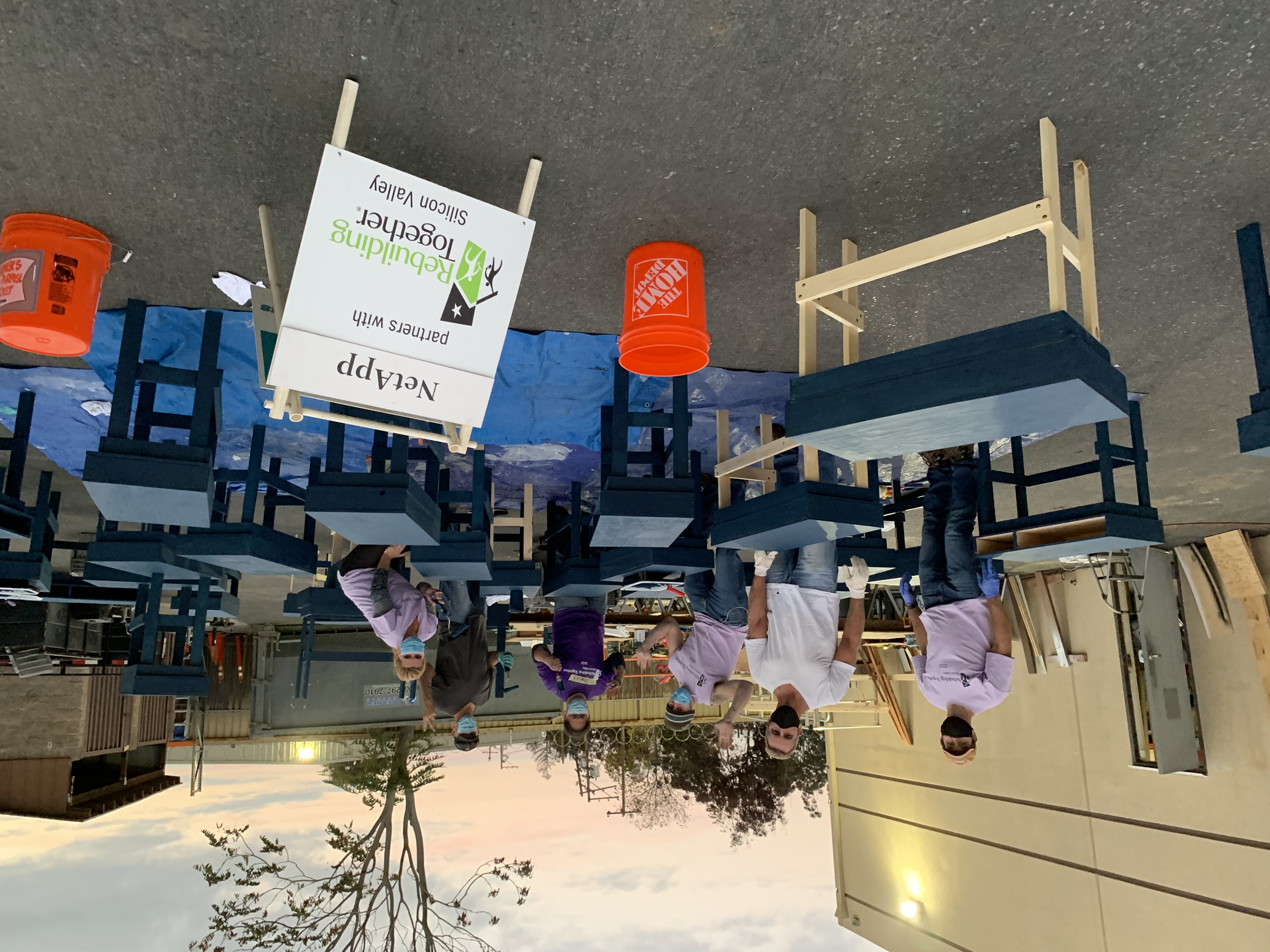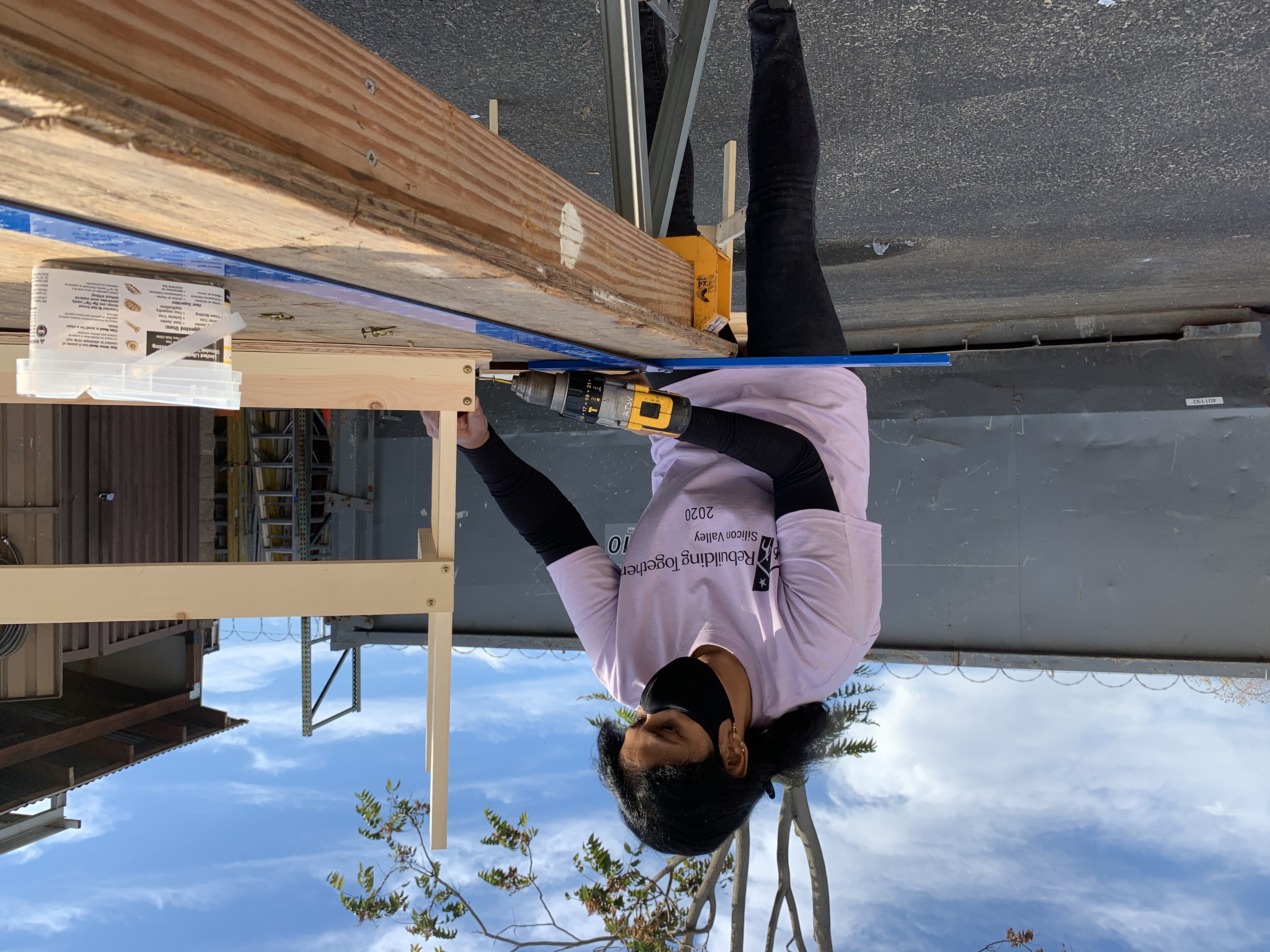 All desks were delivered to the Boys & Girls Club, that has been faithfully serving children of essential workers throughout the pandemic. A few volunteers were there to help load up the desks, one of whom grew up spending every afternoon at "the club." He admitted that receiving his very own desk would have been life-changing, especially during a time like this. Our hope is that these desks will make a needed improvement in these students' learning environment and contribute toward their academic success.