Revitalizing a local community center to support families and children in need
July 7, 2021
According to the Economic Innovation Group, 52 million people across the U.S. are living in distressed neighborhoods, which are linked to lower graduation rates, increased health problems and unemployment. This statistic confirms what we already know and see across the country: we must work together to address the pressing needs of our communities!
Recently, Republic Services volunteers supported their communities by improving neighborhood places and spaces.
Here in Phoenix, volunteers joined Rebuilding Together Valley of the Sun to make improvements to the Heart of Isaac Community Center. The Heart of Issac Community Center is a project co-created in partnership between the Isaac School District and the Maryvale community. Founded in one of the oldest school districts in Arizona, it serves as a family resource center that provides social support and community connections to families in need.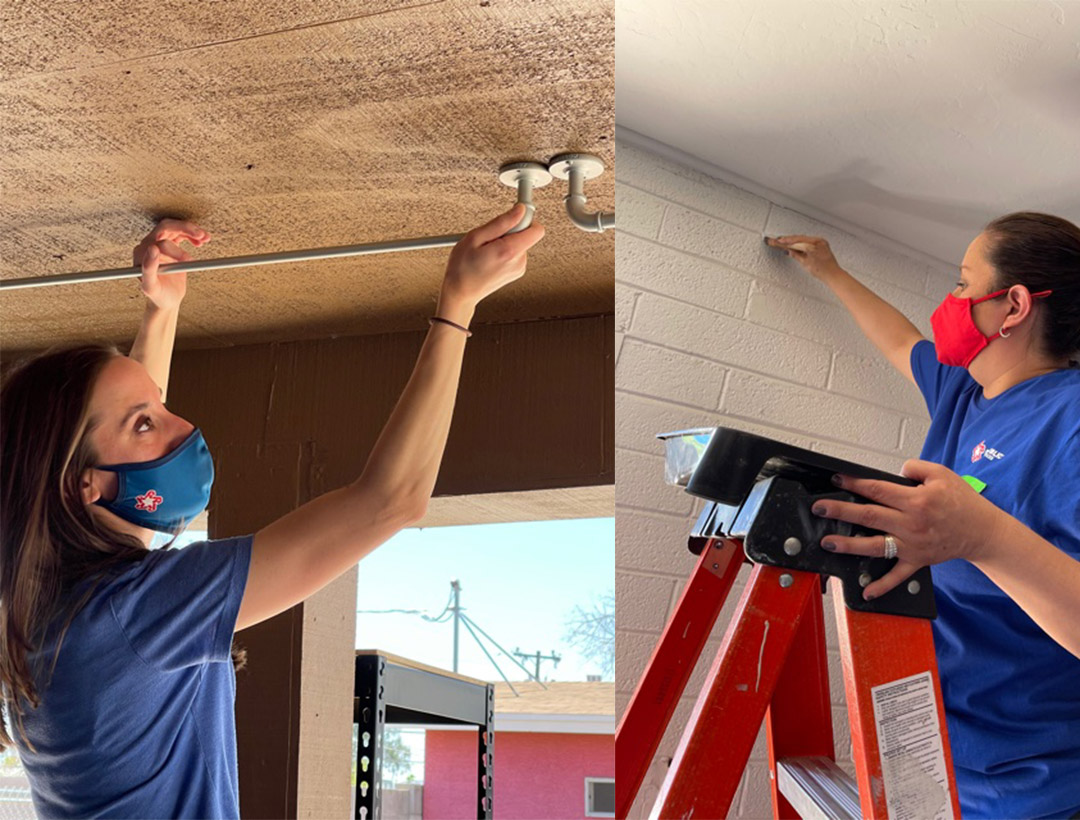 The center serves 7,400 children and families annually and is a central gathering space, community resource center and overall vehicle to build a strong, healthy, thriving community. Rebuilding Together Valley of the Sun has had the honor to serve the Heart of Isaac Community Center since 2018, providing services that include flooring, plumbing and HVAC repairs free of cost to the center.
With support from Republic Services, we created additional learning spaces for students, renovated the center's food pantry to help increase its capacity to serve families, built a laundry center so the community can have a place to wash and dry their clothes and distributed care kits filled with toiletries, healthy snacks and other essential items.
Ninety percent of students in the Isaac School District, Maryvale and the surrounding communities qualify for free or reduced lunch. The Heart of Isaac Community Center has served as a lifeline for neighboring families, especially during the pandemic, when parents have needed community support as well as a safe and healthy environment where their children can learn and play.
The project was funded by a National Neighborhood Promise grant from the Republic Services Charitable Foundation. Through National Neighborhood Promise, the Republic Services Charitable Foundation partners with Rebuilding Together affiliates to directly support neighborhood revitalization projects and programs in local communities.
We are thankful for Republic Services' commitment to be good neighbors and strengthen neighborhoods by revitalizing parks and playgrounds, establishing community gardens, reducing blight and hosting neighborhood and community cleanups.
Together, we are rebuilding, revitalizing and restoring places and spaces in need, creating stronger neighborhoods where we live and work!