As an organization, Rebuilding Together is deeply connected to our communities and works every day to improve the safety and health of our neighbors. In these times of crisis, our work of providing critical home repairs to ensure the safety and health of our low-income neighbors including families with young children, seniors, people with disabilities, and other at-risk populations is needed more than ever. According to the Centers for Disease Control (CDC), community preparedness for coronavirus should include older adults and people with disabilities and the organizations that support them, to ensure their needs are met.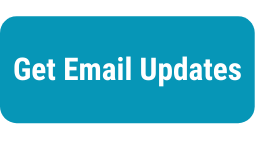 Rebuilding Together serves these incredibly vulnerable populations and is often the primary resource delivering emergency home repairs to these groups. We are monitoring the spread of coronavirus, taking precautions to protect high-risk individuals and families and preparing for increased demand and new ways of delivering our services. The costs and efforts associated with providing these services and protecting these vulnerable populations from coronavirus require additional emergency funding. Everyone in this country should have a decent place to live, especially in times of crisis, and that is why we are asking for your help.
Our community work during the spread of coronavirus
As a cautionary measure we have decided to postpone volunteer projects altogether until the virus outbreak subsides. But we cannot and will not let the threat of coronavirus prevent seniors, low-income families with young children and people with disabilities from accessing emergency home repairs they need to stay safe in their home during these unprecedented times. Your support can help secure the resources needed to efficiently serve the most vulnerable members of our communities, including help with:
Making urgent emergency home repairs
Providing critical home repairs and modifications to allow older adults or other at-risk populations to shelter in place safely at home (this could be installing a new water heater or modifying a home to prevent falls)
Performing status checks on seniors and other at-risk clients by phone and helping them access additional resources such as food and medicine
Providing home repairs so a moderately ill person can come home from the hospital and quarantine at home, which serves to ease the burden on local hospitals
The COVID-19 Emergency Repairs Fund
Support the Rebuilding Together COVID-19 Emergency Repairs Fund to help local communities across the country meet the increased demand for critical home repairs that keep our seniors and families safe and healthy. Donated funds will provide home repairs and modifications that will allow elderly, low-income and other at-risk populations to safely shelter in place, perform status checks on elderly populations and helping them access food and medicine. Together we can work to support our neighbors in need and prevent visits to already overwhelmed hospitals.
Tips on How to Remain Safe in Your Home During COVID-19
COVID-19 requires that we spend more time at home. This makes it more important than ever to have a safe and comfortable living space, especially for older adults and individuals with disabilities most at risk for COVID-19. Rebuilding Together and the American Occupational Therapy Association weighed in on top tips for how you can remain safe in your home during this challenging time.
Following CDC Recommendations
We at Rebuilding Together are closely monitoring the spread of coronavirus and are actively consulting with national disaster relief organizations and federal and local health departments, including closely following the CDC recommendations. If you are at higher risk for serious illness from coronavirus because of your age or because of a serious long-term health problem, it is important you to take actions to reduce risk of getting sick with the disease. Populations at higher risk of getting sick from coronavirus should:
Stock up on supplies
Take everyday precautions to keep space between themselves and others
When out in public, keep away from others who are sick, limit close contact and wash hands often
Avoid crowds as much as possible
Avoid cruise travel and non-essential air travel
Stay home as much as possible to further reduce risk of being exposed
Every person if they get sick should have a plan to:
Consult with their health care provider to monitoring for symptoms suggestive of coronavirus
Stay in touch with others by phone or email and if needed ask for help from friends, family, neighbors, community health workers, etc.
Have an alternative caregiver in case the primary one gets sick
Many seniors, families with young children and other at-risk populations in our communities depend on services and support provided in their homes or community to maintain their health and independence.
Together we can work to support our neighbors in need and prevent visits to already overwhelmed hospitals.