Women across the country are working hard to make ends meet often in unsafe homes and communities.
Rebuilding Together's She Builds initiative is a nationwide event series, featuring community revitalization projects that create real change for women. She Builds provides critical home repairs to women in need and revitalizes community centers providing services to women and their families. The event series includes home repair trainings to give women the confidence and skills to maintain safe and healthy homes. According to the National Women's Law Center, more than one in seven women and more than one in five children live in poverty. More than half of those children live in families headed by women, and most don't have a spouse's income to rely on to support their family. Together we can increase the health and safety of their homes, and empower women to become change makers in their communities.
She Builds in Action - San Francisco
Since the She Builds program launched in San Francisco, Rebuilding Together San Francisco has completed work on eight nonprofit spaces and six homes, provided mentorship and employment opportunities for women, and has increased its project scope, volunteer numbers, and sponsorship amount every year! This past year, Rebuilding Together San Francisco completed six projects serving women and children in San Francisco.

Over 250 tradeswomen and female volunteer teams from the community, local businesses, and corporate sponsors came together to support the safety and longevity of two women-owned homes, a children's center that provides mental health services for underserved youth, a shelter for survivors of domestic violence, a community garden, and a facility that supports homeless women and children. This work provided critical repairs and community support for the home and family of Charlene, a fifth generation San Franciscan who has lived in her home since 1961 and was unable to keep up with critical repairs after her father passed away.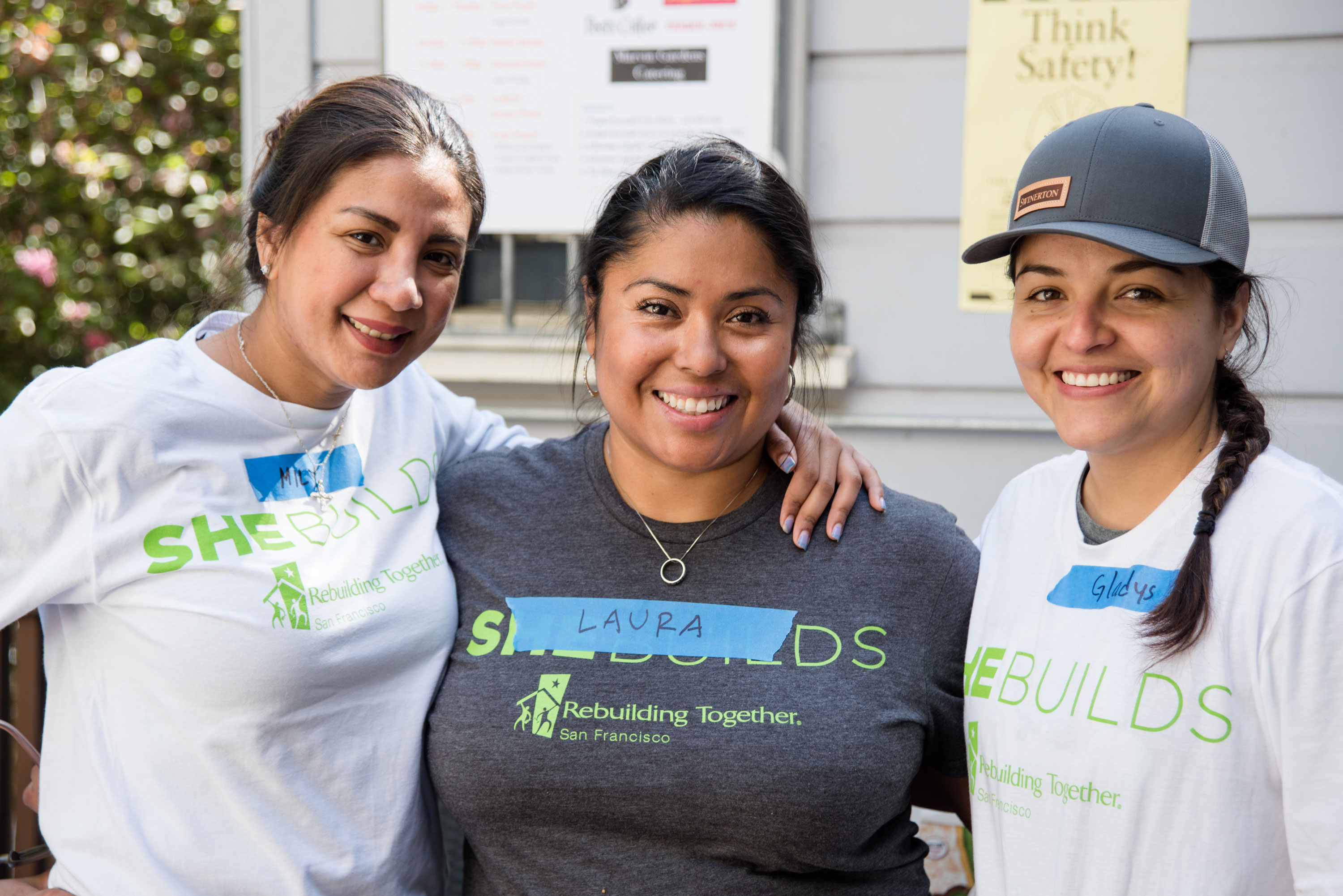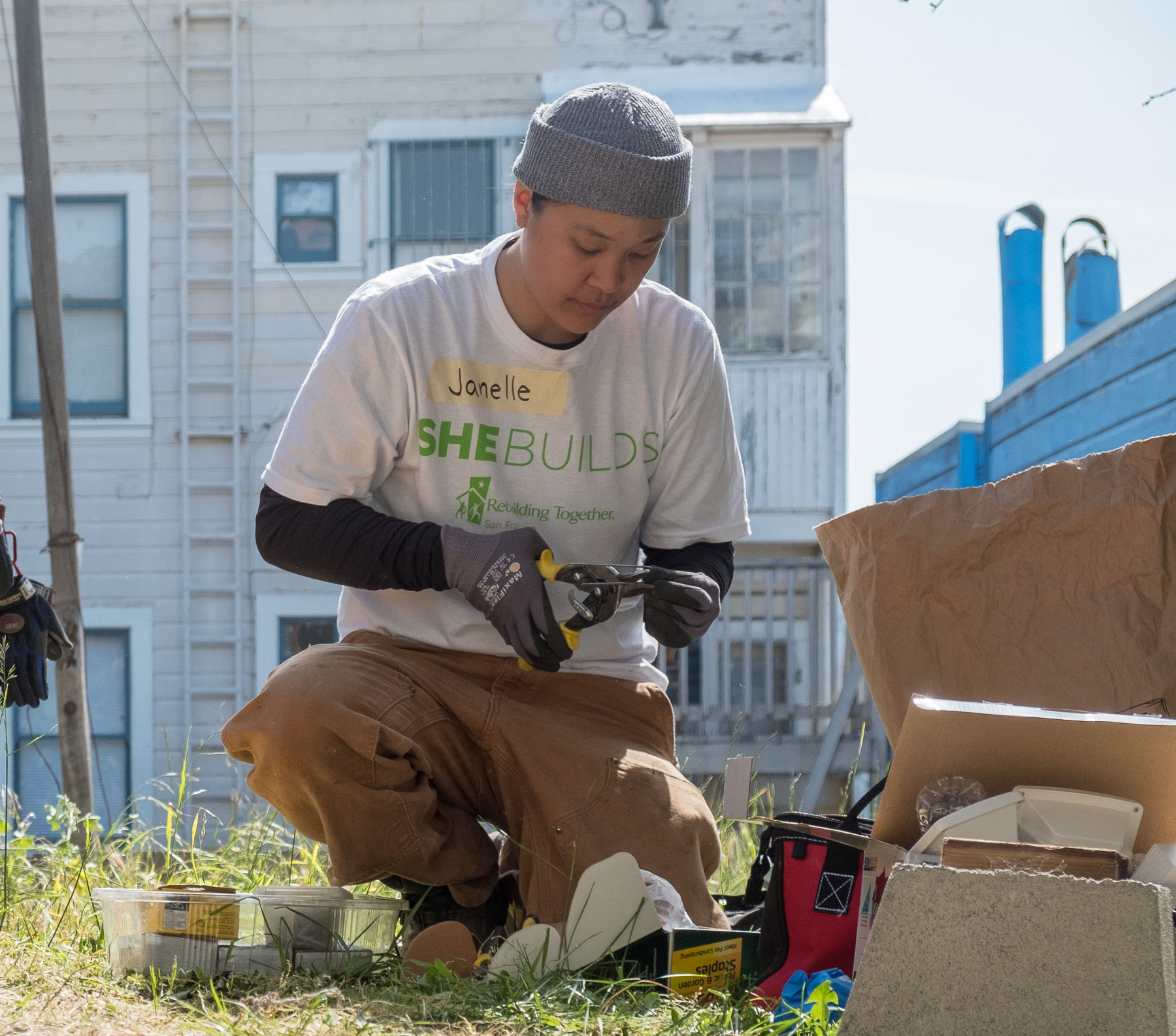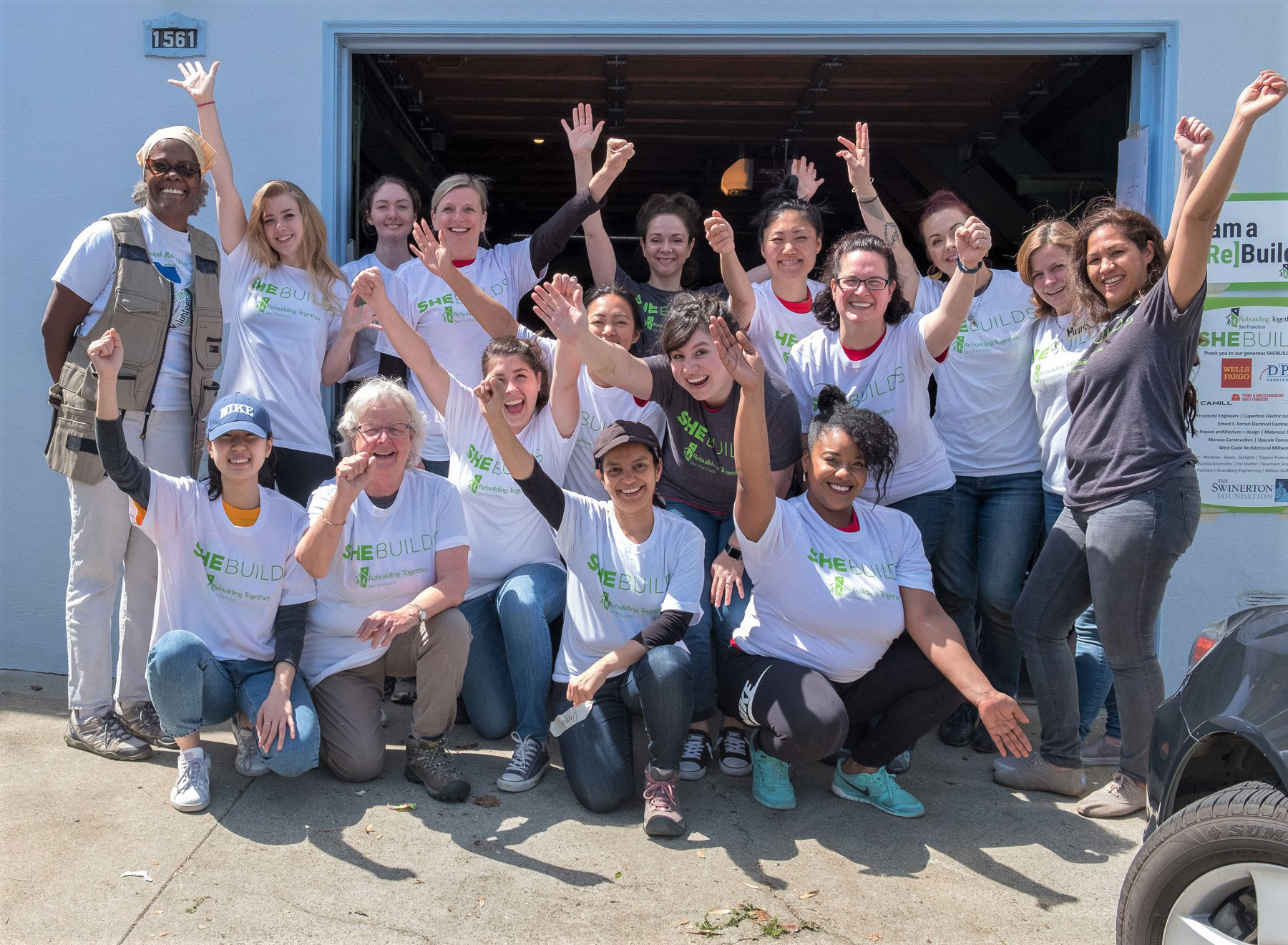 She Builds in Action - Seattle
Reuilding Together and Rebuilding Together Seattle brought together volunteers to provide critical repairs and renovations to four homes in the Allentown neighborhood of Tukwila, while home renovation and design professionals Rebecca West Interiors and AmyWorks Inc. led home repair workshops for the community. The homes repaired were owned by women who have been in the community for several years and desired to remain in their homes but were unable to afford repairs. She Builds in Seattle was made possible because of partners like CBRE, Meredith Corporation, Vulcan Inc. and BECU.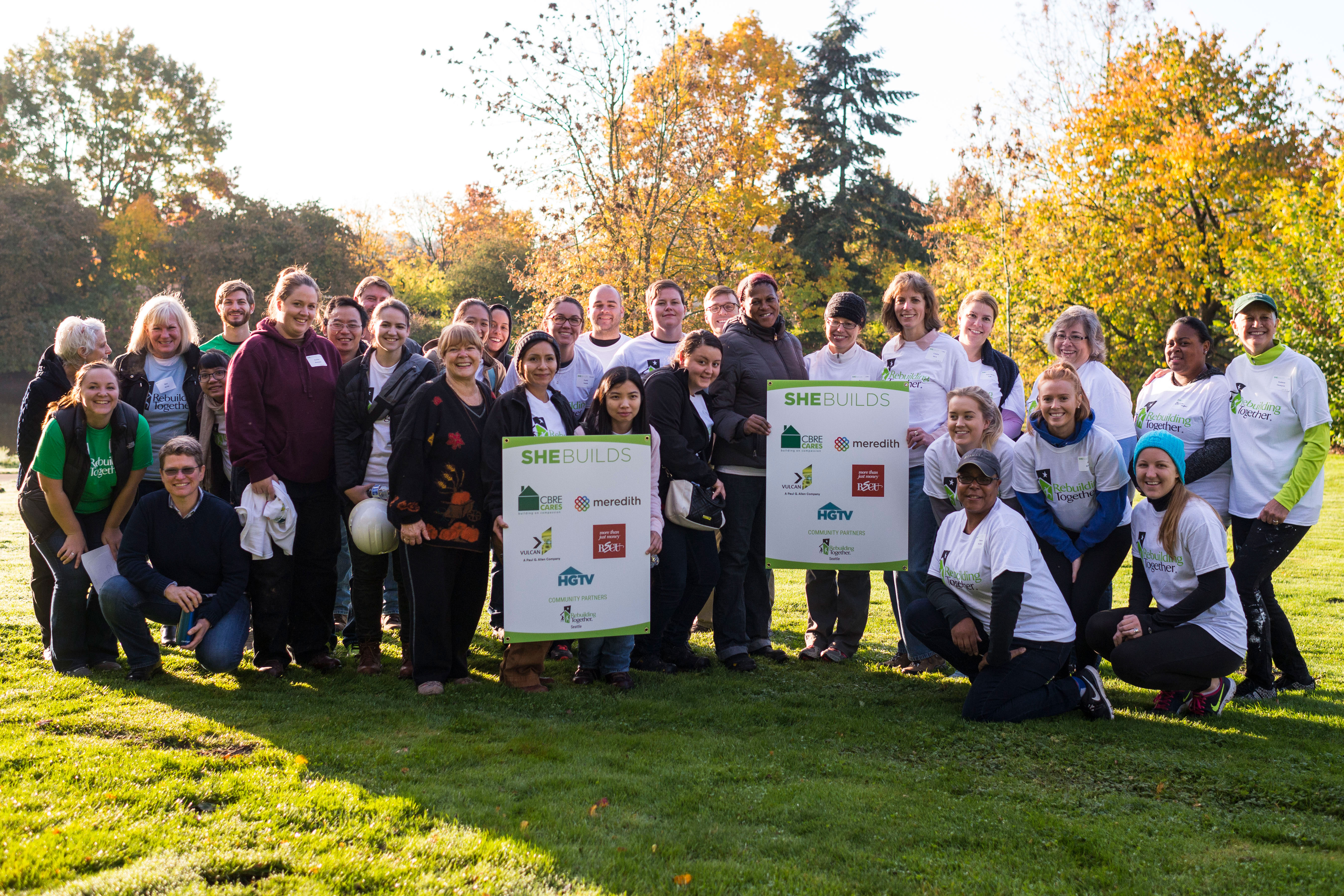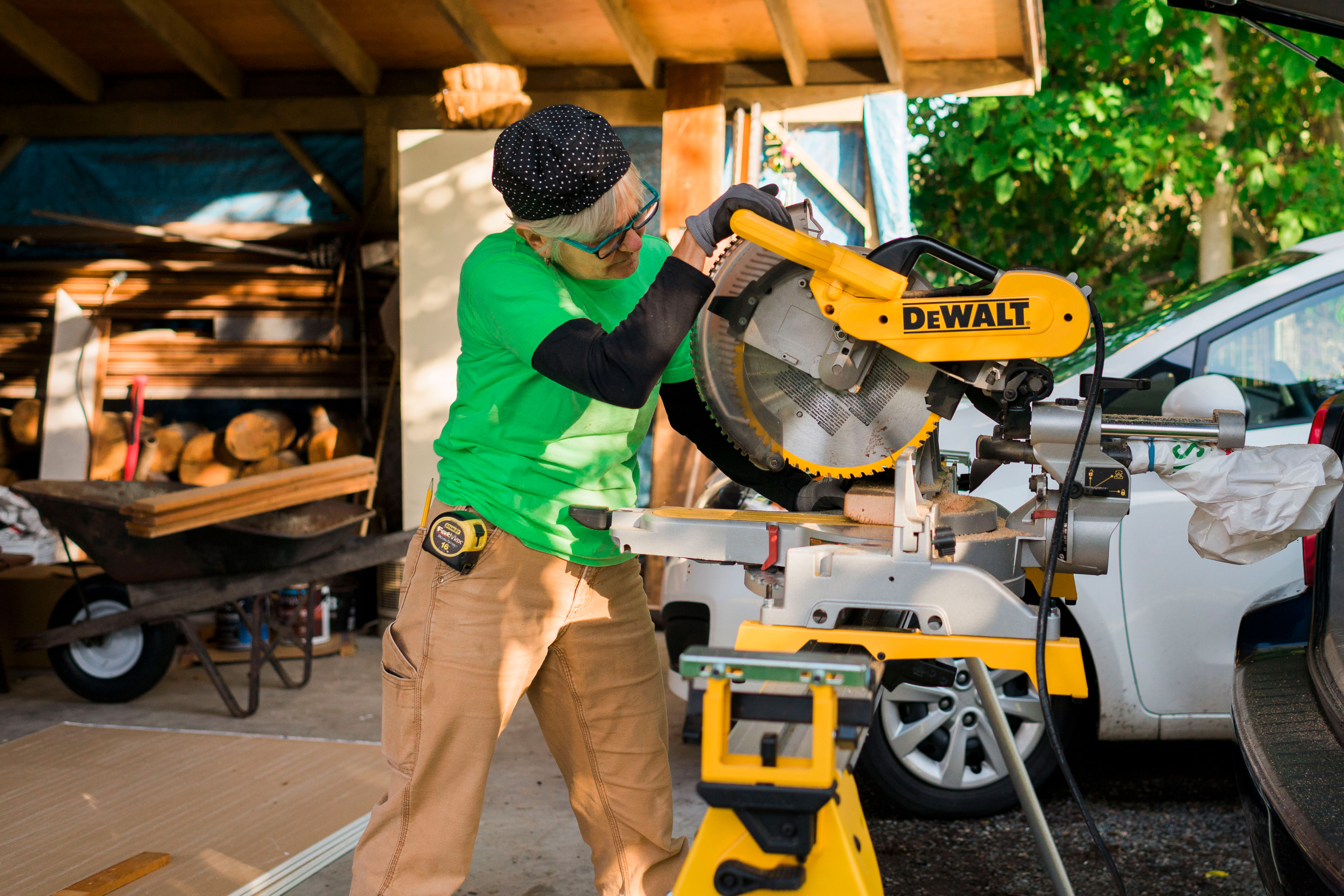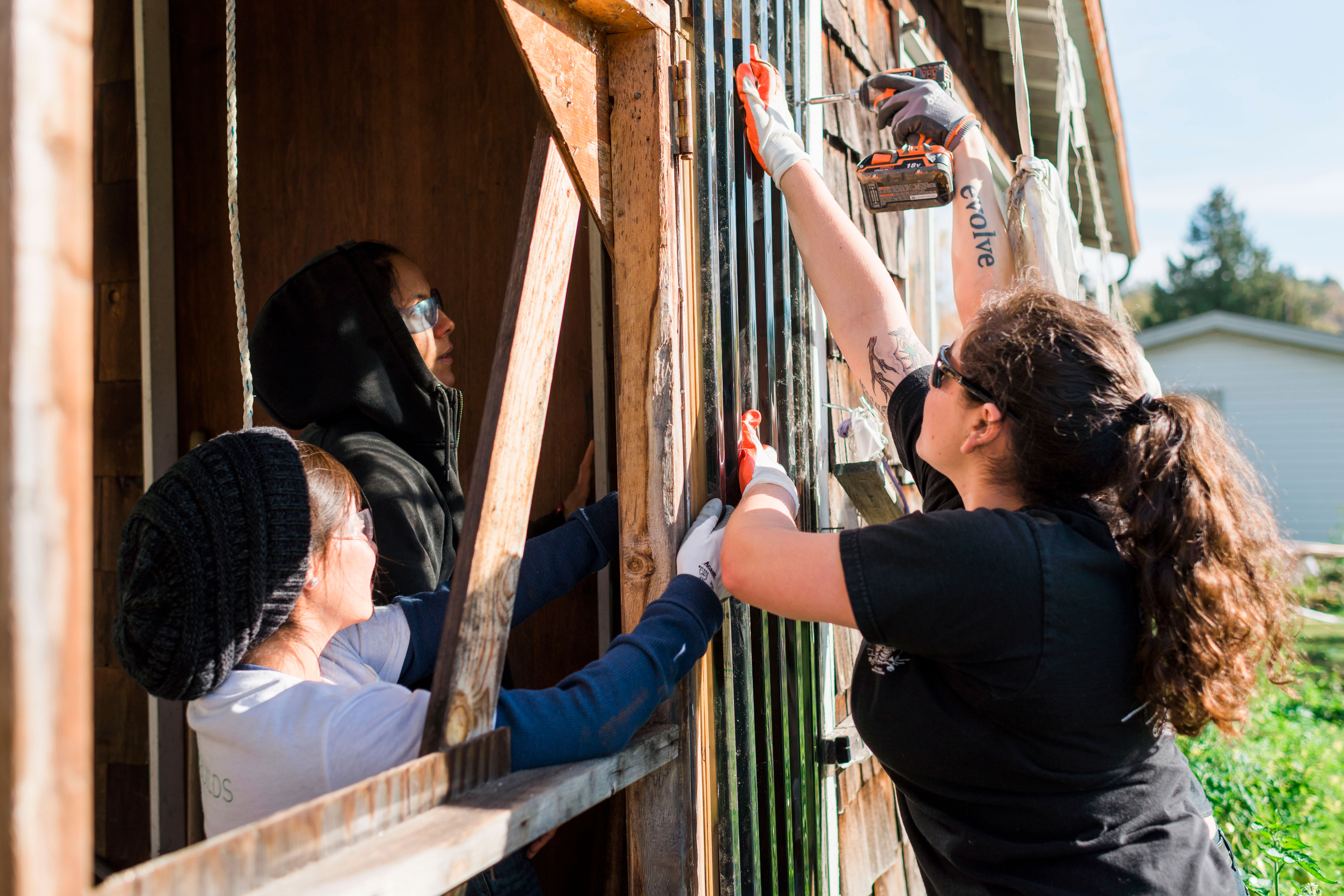 She Builds in Action - New York City
Rebuilding Together partnered with our affiliate Rebuilding Together New York City to renovate the Sarah Powell Huntington House, a homeless shelter for formerly incarcerated and women and their children managed by the Women's Prison Association. Volunteers helped with repairs and renovations that included mold abatement, upgrades to the child care floor, repainting of rooms and hallways, upgrades to the shared outdoors space and more.
Our volunteers completed nearly 800 hours of volunteer service at the Sarah Powell Huntington House making a real difference in the lives of 29 women, 46 children, and the Women's Prison Association and local community.
Since 1993, the Sarah Powell Huntington House has given recently reunified families the chance to access services designed to promote long-term health, stability, and self-sufficiency. Women's Prison Association staff work with families to achieve goals such as securing safe and stable housing, enrolling in school, seeking employment, finding a healthcare provider, and managing the full range of day-to-day household and family challenges. Children get homework help and recreational activities through the Women's Prison Association's youth services.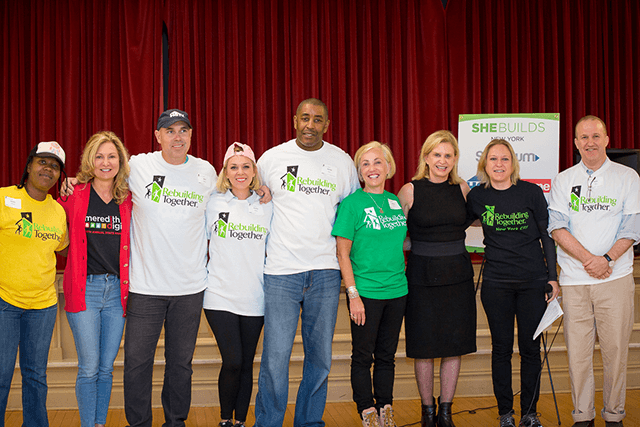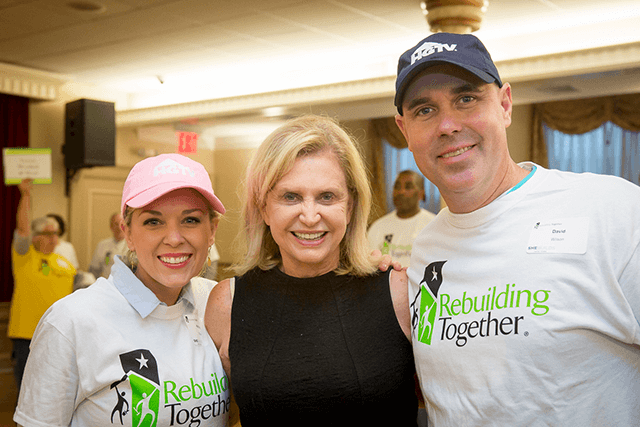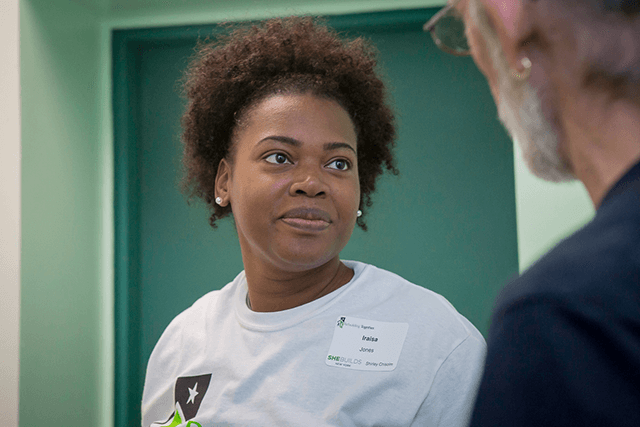 ---
She Builds in Action - Nashville
On Tuesday, June 7, 2016 Rebuilding Together joined its affiliate, Rebuilding Together Nashville, for She Builds Nashville. In partnership with HGTV, the event brought HGTV talent and country music stars together with local volunteers to restore Thistle Farms, a sanctuary helping women survivors of abuse, addiction, trafficking and prostitution by providing them with a safe place to live, counseling, job training and other basic life skills and services.