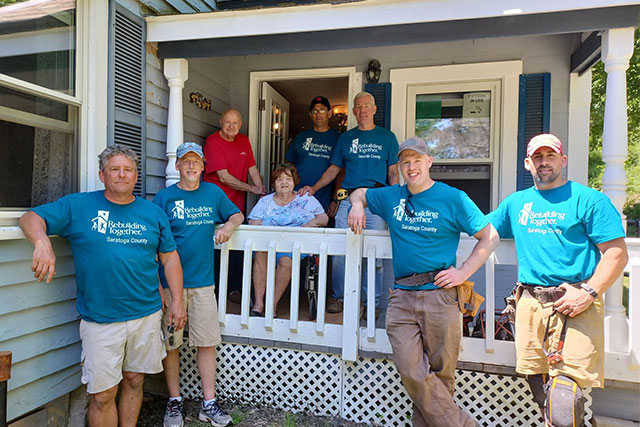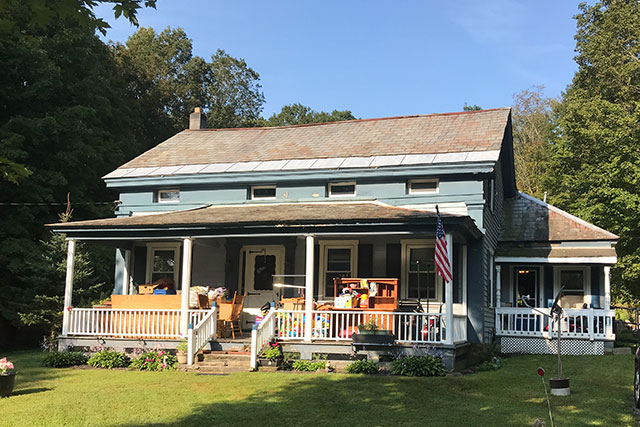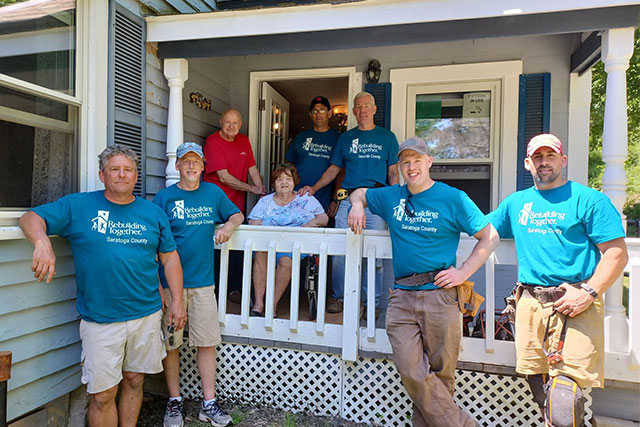 Ellen's Story: Feeling Alive Again
"I was stuck in the bedroom all the time. I could only get to another room if someone pushed my wheelchair. My husband Don would lay down on our bed just to be near me."
This was a frustrating situation for 76-year-old Ellen Reed. A few years before, she'd become unexpectedly ill with septic diverticulitis. During two months in the hospital, her muscles, already fatigued from fibromyalgia, became even weaker. Now, she can't walk more than a few steps or push herself much in the wheelchair she has to use.
"I'm not strong enough — yet. I go to physical therapy and do exercises. All that hasn't given me enough. But I'm not giving up."
Tenacity, courage and generosity are the Reed way. At the age of 44, after raising five children, Ellen went to college, started a private psychotherapy practice and spent almost two decades providing treatment to people with mental health issues. She never took a paycheck, preferring to give her help to others freely. That same year, Don, who had served his country in the 529th Air Force Band of the Rockies before getting a job at the local mill, switched things up again and went to art college. Ever since, he creates beautiful paintings in his art studio on the second floor of their house.
Now that Ellen and Don are retired, their house is the center of their universe. "I can't tell you the last time we were on vacation," she said. "We make our vacation here instead." They have three egg-laying chickens and one very old cat. They've decorated with a few cherished heirloom pieces of furniture and several collections, including more than 1,500 Little Golden Books from the iconic children's book series.
Located in the rural outskirts of the village of Cambridge in upstate New York, the house was built in 1850, before indoor plumbing, heating systems and electricity were common. Although those modern conveniences have since been added, the house retains a lot of old original parts. They'd bought the home from one of their daughters more than a decade before and hadn't been able to make many improvements.
"We're not rich people. In fact, we're very poor. So there were a lot of things about the house we'd learned to live with," Ellen said. Floors were slanted and sagging, resulting in uneven door sills that made it impossible for Ellen to roll her wheelchair from one room to another. The wheelchair ramp they'd built from old barn wood was in bad shape and wasn't safe. The too-small bathrooms had no accessibility features, making it difficult for Ellen's home health aide to assist her with personal care. The front porch and back stoop were rotting. The old slate roof leaked, and mold was starting to take hold.
"Don has always been there for me. So of course he was sick in his mind about how he was going to fix all that stuff." Eighty-year-old Don has his own health issues. He has hearing loss and balance problems, and both he and Ellen have had heart attacks. He also lost a lot of strength during a long stint with COVID that nearly killed him. Ellen noted that "he just hasn't popped back from that."
After being rejected by several government programs, Ellen found out about and applied to Rebuilding Together Saratoga County's home repair program. A year later, a key contractor became available and the project began in the spring of 2022.
First, the contractor did major electrical work, repaired the slate roof, made accessibility improvements in the bathroom and replaced windows in the kitchen and basement. Then, a volunteer crew of retired and active New York State police rebuilt the porch stairs, added safety railings inside and out and installed extra electrical outlets in the kitchen within Ellen's reach. Finally, another group of retired general contractors that Rebuilding Together Saratoga County proudly calls its "Weekday Warriors" widened the front entryway, put in ramps with handrails between rooms and from the kitchen to the back stoop and built a big ramp off the front porch. Ellen even got a new couch and armchair from the Rebuilding Together Saratoga County secondhand store, so she doesn't have to watch TV from bed.
"It's unreal what they did," Ellen said. "This has brought the word 'life' back into the picture for me." She's thrilled that she can get into every room on the first floor, go to the bathroom on her own and do something as seemingly simple as put trash in the garbage can without asking for help. "I pull myself along the ramps by the rails, which is great exercise, too. The ramps make it easy to go on the porch whenever I want. I sit there for hours to feel the breeze. I'm crying happy tears because I feel like I'm alive."
This boost to mental health is something Rebuilding Together sees in many of the homeowners it has helped across the country. In a survey, Rebuilding Together found that 89% of homeowners reported an increase in happiness after repairs.
The home repairs have been a big help for Don as well. And not only to his mood, which Ellen says improved as soon as the roof was fixed. When Ellen suggested they move one of the safety rails she doesn't use, Don told her no because he uses it to steady himself.
"Though the repairs were initially for me, it's reaching both of us." Don often tells Ellen they'll both live to 100 years old, and she's ready for it. "I want us to be together that long. We have so much love. He's my main man. I look forward every night to getting in bed and snuggling into my husband's arms."
Want to read more about Rebuilding Together?
Sign up to receive our email updates!