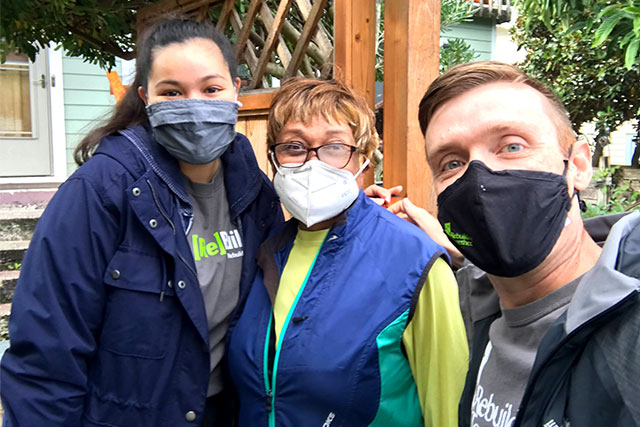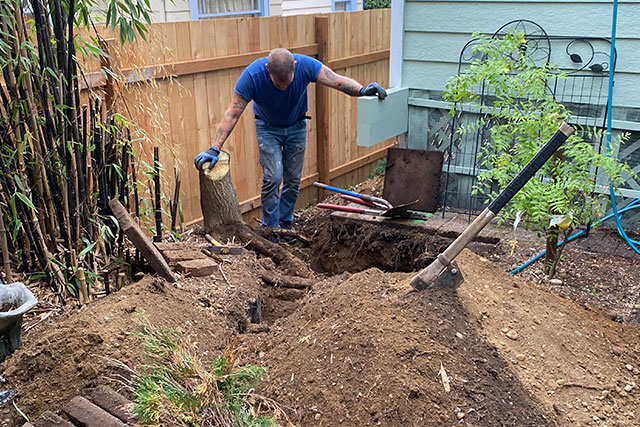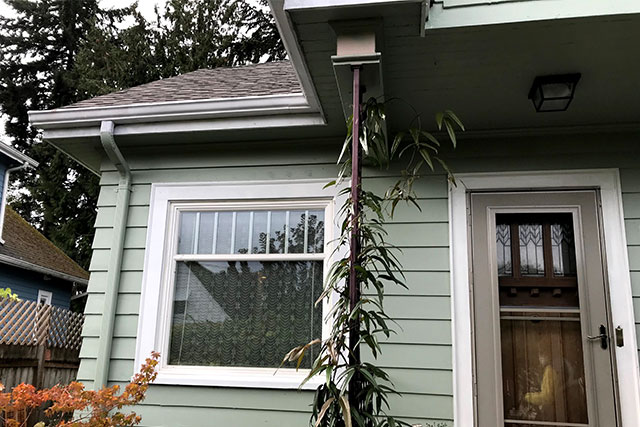 Michele's Story: A Safe Place to Age
Giving back is an essential part of who Michele Ada Alston is. It's how she was raised. It's one of the values she instilled in her daughter Andrea. It's why she volunteers. Giving back is second nature to Michele. But asking for help? That's a lot more complicated.
Michele has always done a lot on her own. After her husband passed away in 1978, she moved from Trenton, New Jersey, to Seattle, Washington. Despite the challenges Michele remembers facing "as a Black woman with only $239 and a 9-year-old kid," she thrived in Seattle. Hired as one of the first female timekeepers at The Boeing Company, she rose through the ranks to become a senior manager in human resources and got to work on multi-million dollar philanthropy programs. She bought a home, built a new life and eventually retired, filling her time with friends, family and volunteering.
"You never think you will need the services given to others," Michele said. "I never thought there would be a time when crisis would hit me."
At first, Michele hadn't realized how bad her house was getting. Like many retirees, she was living on a fixed income. Then a serious health issue drained her savings, leaving her with repairs she couldn't afford to make and a house that was becoming more and more unsafe.
"When my home was deteriorating, I was ashamed. I was so ashamed that I was willing to lose my home rather than ask for help," Michele explained. "I was also afraid to lose the only thing I had to pass on to my daughter. Between the shame and fear, I was going into a deeper and deeper hole."
A friend from the local senior center finally inspired Michele to ask for help. Michelle got to see how her friend's home had been repaired and renewed by Rebuilding Together Seattle. Motivated by the results, Michele filled out an application for the home repair program and was accepted. Her joy was interrupted when COVID–19 temporarily shut down just about everything, including home repairs.
The timing couldn't have been worse. The leaky roof was an especially worrisome problem in a place as rainy as Seattle. During a storm, part of the kitchen ceiling caved in.
"A house is like a body. If you don't take care of it, it begins to crumble." Michele was quickly nearing the point where she'd have to sell her home.
She remembers how Rebuilding Together Seattle Executive Director Caleb Marshall would call to check in, saying, "Hang in there, Michele. Help is on the way!" She held on and endured. After a few months, Rebuilding Together was able to bring in a team of dozens of caring Seattle neighbors to repair her home.
"These people got together as though they was my children. I saw the action of what they really stood for." The team repaired the kitchen ceiling, cleaned gutters, replaced kitchen appliances and other fixtures, installed handrails on the porch and deck, refreshed the yard and did other touch-ups throughout the home. Rebuilding Together Seattle also hired contractors to repair the roof and side sewer, both big projects needing specialized expertise.
As a result of projects like this, nine in ten homeowners helped by Rebuilding Together plan to age in place. Michele will be able to live in her Seattle home for many years to come, where she can go on giving back to her community. She can keep volunteering for local theater groups, gifting the tickets she earns through her service to kids and seniors who can't otherwise afford the shows. She can continue to lend her expertise to the nonprofit Farmer Frog, which teaches elementary school students about agriculture and healthy food. She can help even more young Black men learn science, technology, engineering and math through boat building at the Center for Wooden Boats.
"Somehow it all comes back to you," Michele said. "Even as I've given, Rebuilding Together Seattle has given back to me. Thank you isn't enough."
Want to read more about Rebuilding Together?
Sign up to receive our email updates!