Rebuilding Together's AmeriCorps program--we call it CapacityCorps--is a National Direct AmeriCorps program with AmeriCorps members serving 11 months at Rebuilding Together affiliates around the country. Members help improve the neighbors in need through hands-on home repairs and community outreach while earning an education award to help with educational expenses. The application portal is open for our Winter 2024 cohort. The Winter 2024 cohort has start dates anywhere from January 1-14 and February 1-14, 2024. Positon types may varry from full-time 40hrs/wk (1700hr term), part-time 20hrs/wk (900hr term) and quarter-time 12hrs/wk (450hr term). Positions will be filled on a rolling basis as appropriate candidates are found.
---
Open Positions | Winter 2024 Cohort
(Jan 1-14 & Feb 1-14, 2024 Start Dates)
California
Rebuilding Together Peninsula
Redwood City, CA (SF Bay area)
AmeriCorps Client Coordinator
AmeriCorps Project Coordinator
Rebuilding Together San Francisco
San Francisco, CA
AmeriCorps Community Partner Coordinator (part-time)
Rebuilding Together Silicon Valley
San Jose, CA
AmeriCorps Program Coordinator
Florida
Rebuilding Together Miami-Dade
Miami, FL
AmeriCorps Client Coordinator
Rebuilding Together North Central Florida
Gainesville, FL
AmeriCorps Project Coordinator
Illinois
Rebuilding Together Henry County
Atkinson, IL
AmeriCorps Program Coordinator (part-time)
Louisiana
Rebuilding Together Acadiana
Lafayette, LA
AmeriCorps Program Coordinator (4 openings available)
MINNESOTA
Rebuilding Together Minnesota
Minneapolis, MN
AmeriCorps Volunteer Coordinator
WASHINGTON
Rebuilding Together Seattle
Seattle, WA
AmeriCorps Program Coordinator - position filled
West virginia
Rebuilding Together Charleston
Charleston, WV
AmeriCorps Repair Coordinator (part-time)
---
Spring 2024 Positions
Openings will be posted in December 2023
---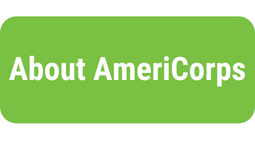 AmeriCorps engages more than 75,000 Americans in intensive service each year at nonprofits, schools, public agencies, and community and faith-based groups across the country.
Since the program's founding in 1994, more than 900,000 AmeriCorps members have contributed more than 1.2 billion hours in service across America while tackling pressing problems and mobilizing millions of volunteers for the organizations they serve.
Need more info? Download the PDF
covering the program benefits:
DOWNLOAD