Events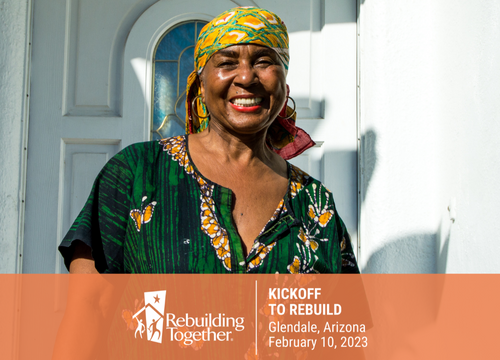 Kickoff to Rebuild
Kickoff to Rebuild is an annual Super Bowl-sanctioned event hosted by Rebuilding Together. For the past 28 years, Rebuilding Together has partnered with the NFL in Super Bowl cities across the country, rebuilding homes and revitalizing communities. To date, through Kickoff to Rebuild, Rebuilding Together has impacted over 158 homes, engaged 5,000 volunteers and invested more than $5 million to communities in need.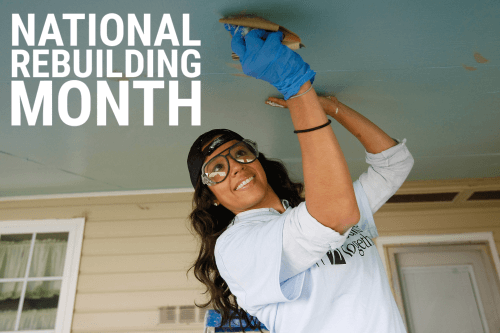 National Rebuilding Month
National Rebuilding Month is an annual month-long call to service during April, and is the epitome of Rebuilding Together's vision: helping to solve for the urgent need for safe homes and communities for everyone. This annual effort, led by our affiliates across the nation shines a spotlight on the increasing need to provide neighbors in need with safe and healthy housing. National Rebuilding Month culminates on the last Saturday of the month. Volunteers nationwide will rebuild in a concerted effort to complete repairs on homes, nonprofit facilities and community spaces to bring immediate, large-scale impact to communities across America on the same day.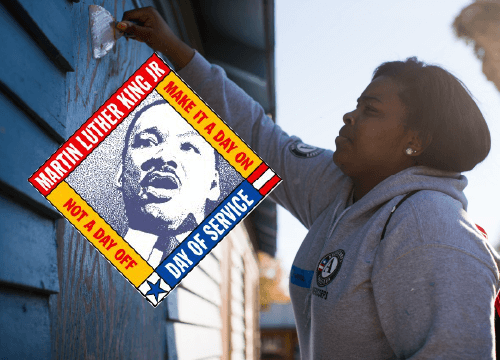 MLK Week of Service
Rebuilding Together's MLK Week of Service is a national program that that brings together Rebuilding Together's AmeriCorps members serving across the country to transform the lives of homeowners and make an impact in communities. The program coincides with the Martin Luther King Jr. Day of Service. The MLK Week of Service has become a hallmark of Rebuilding Together's AmeriCorps programs, and was nationally recognized by the Corporation for National and Community Service with the 2013 Service Impact Award.