Bridging the Gap Between Housing and Healthcare
January 19, 2023
Time and time again, evidence shows the strong connection between housing and health: poor quality and inadequate housing can contribute to health problems like chronic diseases and injuries, while physical, social, economic characteristics of neighborhoods have been linked to disparities in short- and long-term health quality and longevity outcomes (U.S. Department of Health and Human Services, 2023). Research additionally supports how occupational therapists are essential to implementing the home modification process, resulting in fall prevention, decreased caregiver burden and participation within the home environment (Chase, 2012).
Since the beginning of our Safe at Home program, and the launch of the Rebuilding Together and AOTA partnership in 2001, Rebuilding Together affiliates have connected with occupational therapy practitioners through multiple methods, including service provision, leadership roles, program development opportunities and academic partnerships. Occupational therapy academic partnerships provide a natural connection for Rebuilding Together. Students and faculty are in need of hands-on, direct experience in the community, and affiliates are in need to help with home assessments, home modification recommendation and program improvements.
Rebuilding Together East Bay North indicated an early interest in partnering with an occupational therapy program to enhance their home modification programming. AOTA identified Samuel Merritt University's master's and doctoral programs as a good fit, and Rebuilding Together connected the two together in 2021. Since its inception, the connection has resulted in more holistic home modification programming by meeting additional needs that go beyond the physical home, while giving occupational therapy students the opportunity to contribute to the community they have personal and meaningful connections to. The partnership has grown over time into a robust collaboration in which Rebuilding Together East Bay North and Samuel Merritt University regularly work throughout the year to conduct home assessments and provide follow up services. Over the years, students have not only expanded programming and strengthened the partnership model, but some have also returned after finishing their semester's coursework to continue volunteering or complete additional projects.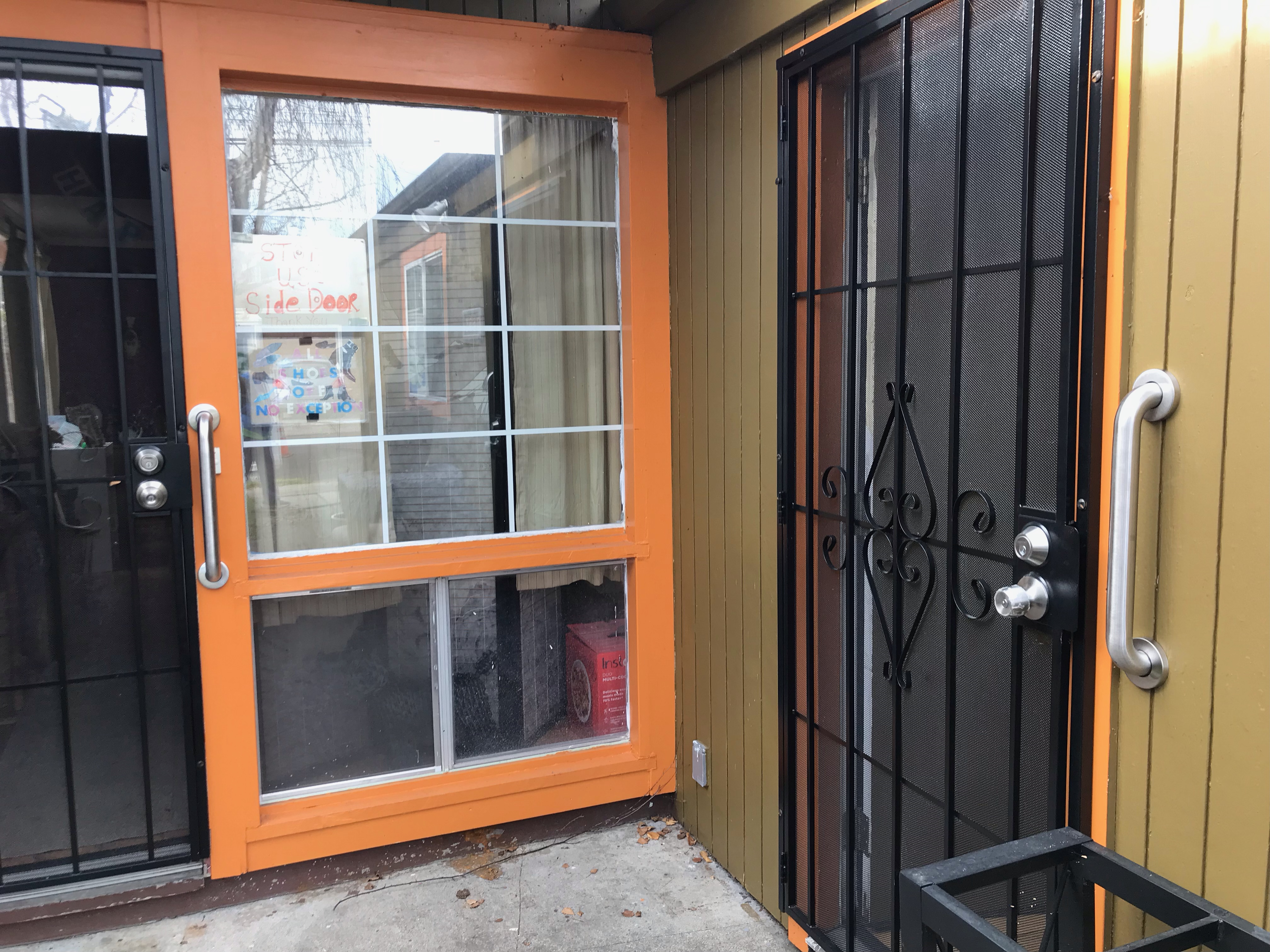 Volunteers installed some external grab bars after a visit from Samuel Merritt.
"Connecting with occupational therapists has opened more doors. The partnership with occupational therapists allows us to build a visible bridge between housing and healthcare – recognizing our work is healthcare," said JW Frye, executive director of Rebuilding Together East Bay North. "The clinical touch provides access to care that is often overlooked for our clients. I have also been pleased with and impressed by how many of the students have taken to building programming in each successive year."
The partnership supports Rebuilding Together's goal to provide people-first community oriented services, while allowing healthcare students to facilitate the connections between health equity and housing. It emphasizes both parties' investment into holistic service provision in the community, ultimately reflecting the benefit of collaboration between occupational therapists, even in the making, and Rebuilding Together.