Five Neighbors Receive Energy Efficient Appliances for Energy Star Day
October 27, 2020
In celebration of Energy Star Day, Rebuilding Together of Greater Charlotte partnered with LG Electronics and Lowe's Home Improvement to equip five neighbors in need with energy-efficient appliances.
Energy-efficient appliances are essential in helping homeowners conserve energy and save money. According to the U.S. Environmental Protection Agency, a house equipped with Energy Star certified appliances can save a homeowner $100 per year.
LG and Lowe's donated a full kitchen suite of Energy Star appliances, including an electric or gas oven range with a hood, dishwasher, top-freezer refrigerator with a water filtration system, as well as a stackable washer and dryer laundry unit.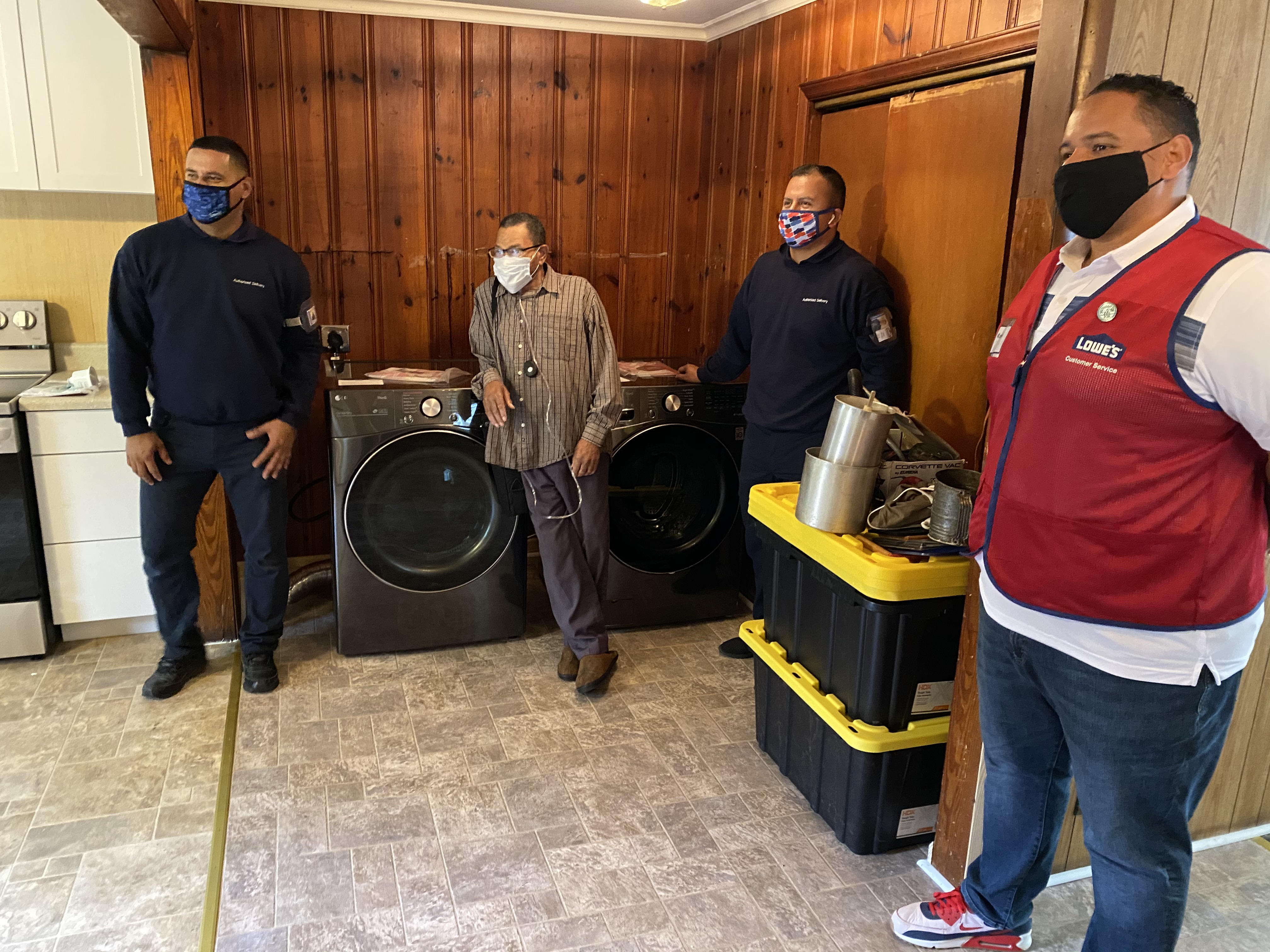 The installation was transformative!
"These appliances are life changing for me. Before I had to unhook my oxygen to cook because the gas stove and dryer, now I don't have to worry about any of that."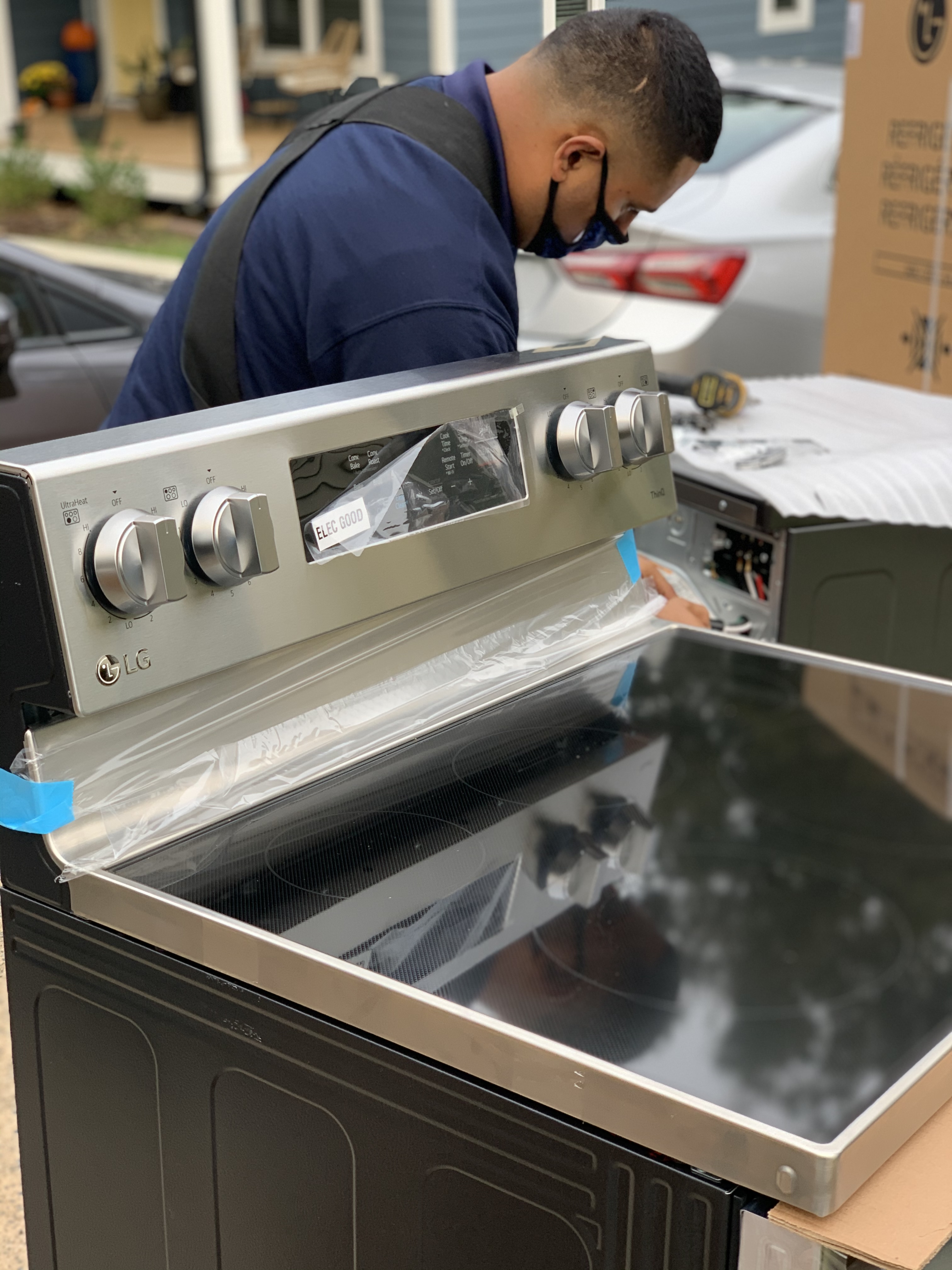 "The refrigerator has a water filter inside of it, the dryer has a light inside and the stove has an air fry feature. I never thought I needed those things but now I'm wondering how I used them before."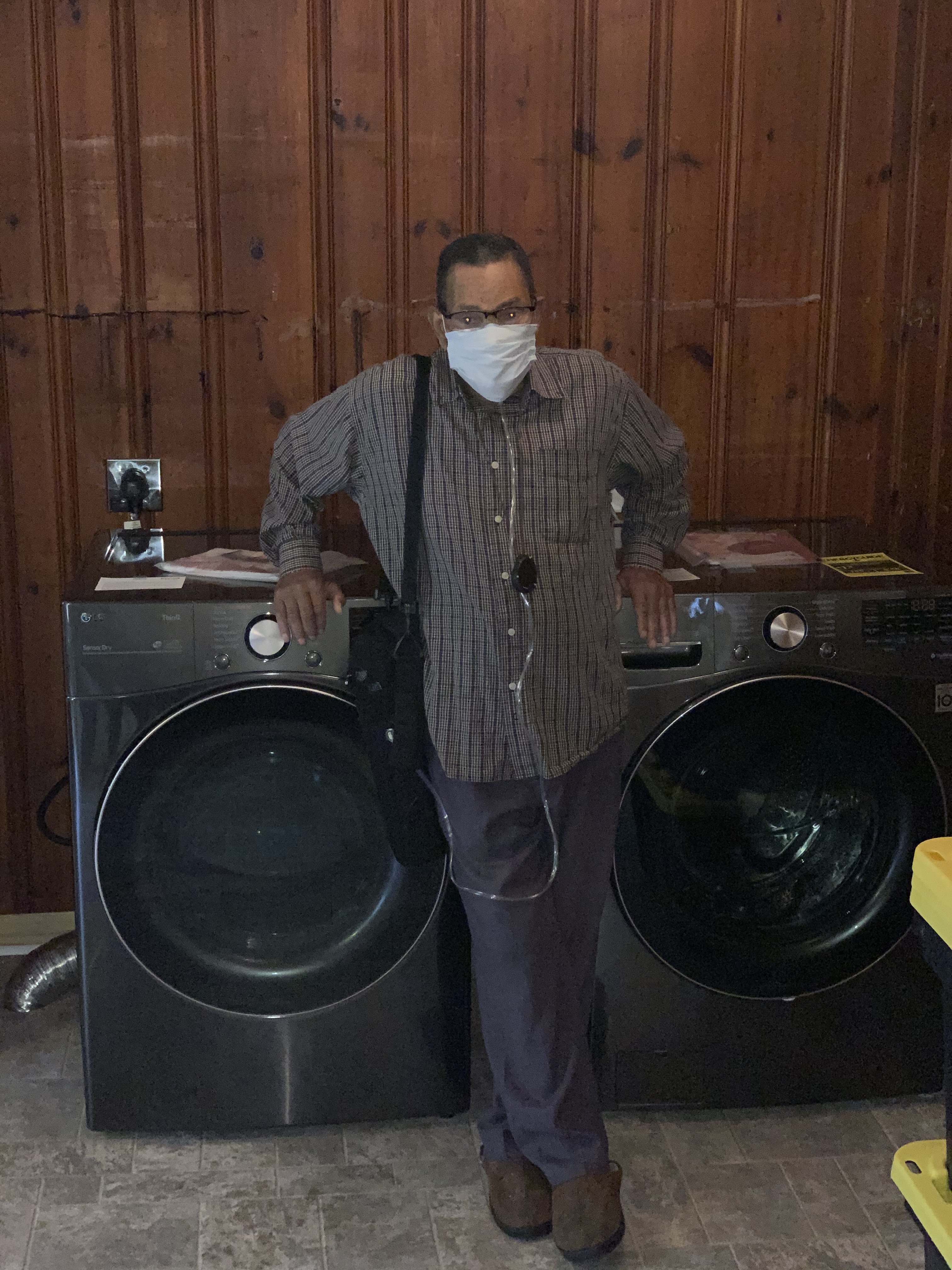 The installation is part of Building a Healthy Neighborhood, a national program that brings together volunteers, neighbors, community leaders and local organizations to revitalize neighborhoods with safe, affordable, accessible homes and thriving community spaces.