Helping A Neighbor Return to a Safe and Healthy Home
February 8, 2023
"Rebuilding Together South Sound was my absolute last chance at finding help to be able to bring my kids to their own home," said Jennifer. "You are coming in when no one else would. Thank you doesn't even cover how I feel. You are giving me and my kids a home."
Jennifer left a difficult personal situation and purchased a three-bedroom mobile home for herself and her five children where they could have a fresh start. After closing, she quickly learned she was misled about the condition of the home and that the extent of the repairs was beyond what she had anticipated. Due to a previous water leak, the kitchen cabinets and flooring were damaged. A roof leak caused damage to the closet that housed her hot water heater, damaging the floor and the framing. With her limited resources, Jennifer hired a handyman to repair the hot water heater closet. During the repair attempt, the corner of the home was destroyed exposing it to the elements. With little choice, she had to delay moving into her new home and continued to stay with family.
Together with our partner, Beacon Building Products, we were able to help Jennifer with the repairs her home so desperately needed. Rebuilding Together South Sound, with support from Beacon volunteers, provided essential repairs to help make Jennifer's home safe and healthy again. Thanks in part to materials generously provided by the Beacon team, we installed siding, rebuilt the closet that housed the hot water heater and provided the necessary prep work for an upcoming floor replacement and plumbing repairs. We hope that with our assistance, Jennifer and her children will soon be able to return to their home and create lasting memories for years to come.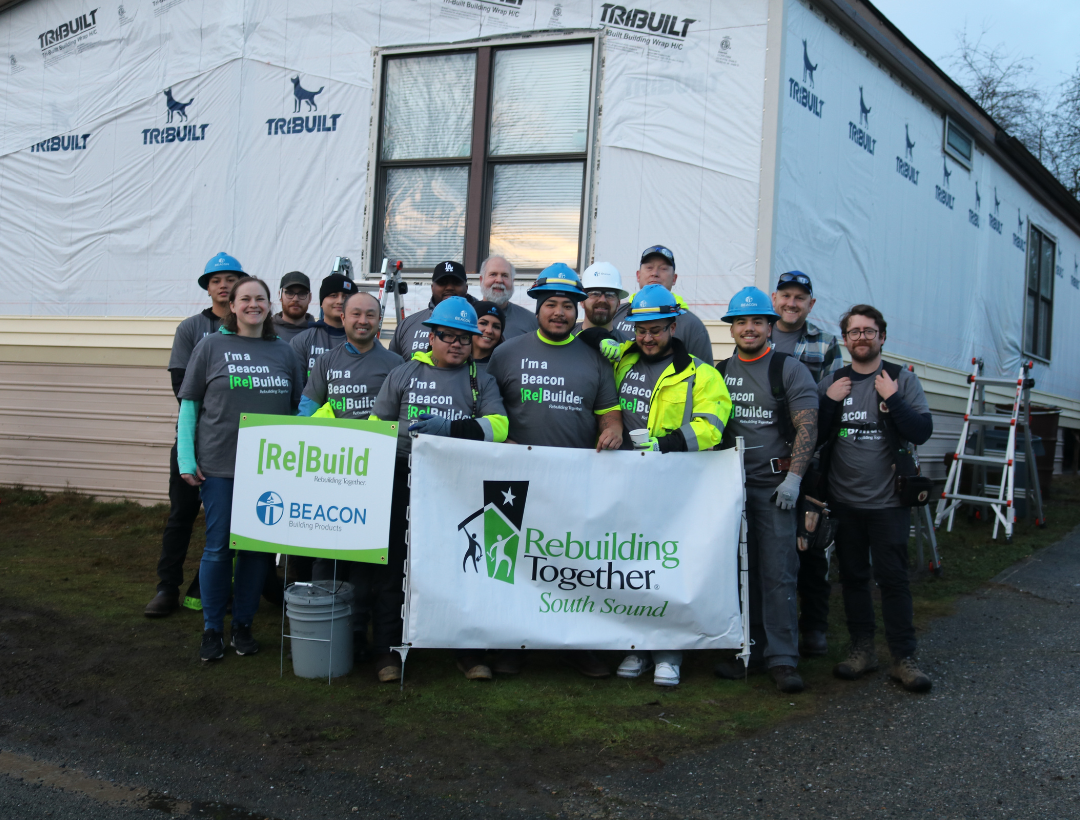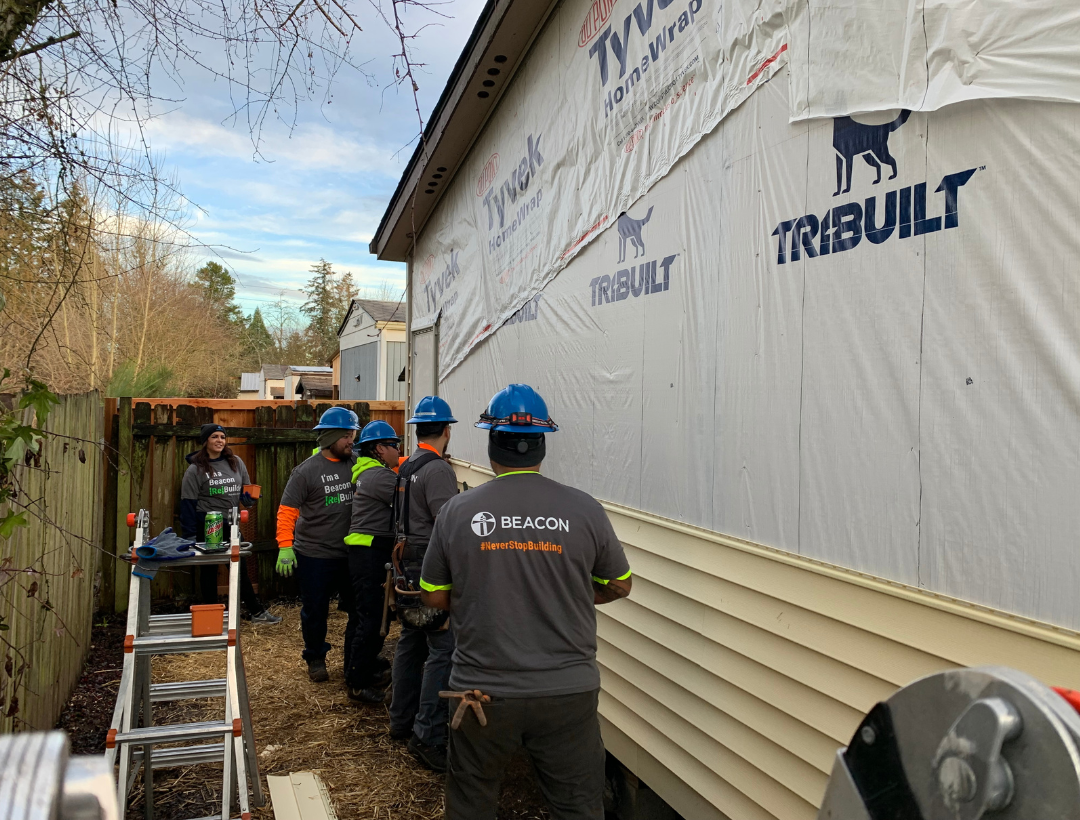 Like us, Beacon believes that everyone deserves a safe home and community. With their commitment to putting people first, we will be able to help many more neighbors return to and remain safe in their homes.