Innovation Grant Leads to Building Community Trust
April 4, 2022
Building trust and sustainable relationships with the neighbors we serve is essential to the impact and success of working toward safe and healthy homes and communities for everyone.
Thanks to funding support from Lowe's, the Building a Healthy Neighborhood Innovation Grants offered selected Rebuilding Together affiliates like ours to grow operations and expand existing work and programs in target neighborhoods and areas. This funding was used as seed capital to pilot new, innovative approaches to solving unique local issues in partnership with other organizations.
At Rebuilding Together Valley of the Sun, this grant allowed us to foster deeper connections within the community. With the funding, we hired a full-time volunteer manager, who was charged with developing a deeper relationship with school district members, parents and neighborhood leaders. Through those relationships, we had a goal to work much more closely with the entire community to identify needs and priorities and focus our work to address those needs.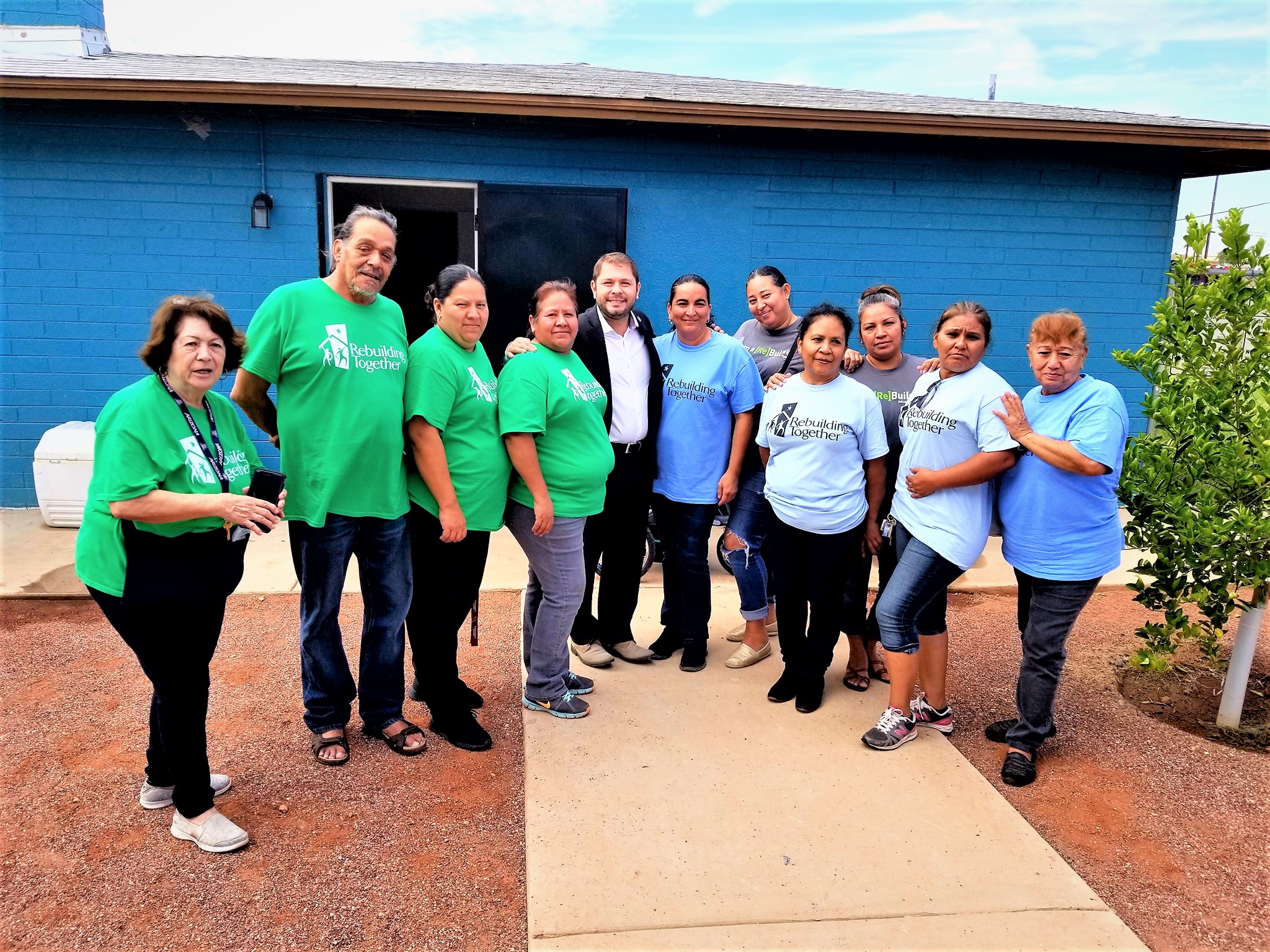 We worked together with neighborhood leaders and local residents to create a community park, provide critical home repairs to many families and provide improvements to a community center that serves the needs of 3,000 neighbors annually.
This grant had a lasting impact on our work. Through this process, we overcame our biggest challenge of fostering transparent communication within the school system and overcame setbacks related to the COVID-19 pandemic. On the surface, the long-term impacts are safer homes for families in the neighborhood and improved spaces to play and gather. On a deeper level, the grant helped us gain the trust of community members. Creating trust and building sustainable relationships was imperative as we began working with community leaders to better identify community needs and established lasting relationships with neighbors.
We are grateful for the many opportunities the Building a Healthy Neighborhood Innovation Grant from Lowe's offered our affiliate to deepen our impact. Having dedicated funding to do work so desperately needed in a community that is often overlooked was a game changer for Rebuilding Together Valley of the Sun and the neighbors we serve.