Long-time [Re]Builder Receives Home Repairs
June 9, 2021
Laurie Green has been a [Re]Builder with Rebuilding Together Manchester for decades now. Her passion for Rebuilding Together's mission started in the late 1980s when she began volunteering with Christmas in April (now Rebuilding Together) with members from her church. After her first volunteer project, Laurie was hooked. She went on to volunteer with Rebuilding Together Manchester for 15 years and provided financial support when she was unable to physically volunteer.
Over the years, Laurie has worked on all kinds of projects—from home repairs to cleaning up Manchester's local senior center. Laurie was always there to lend a hand with yard work, painting or whatever was needed. This past year, Laurie's husband Bruce broke his hip and now uses a wheelchair. Keeping up home and yard maintenance became extremely difficult. Laurie and Bruce love their home, but they needed help to be able to continue to age in place.
Rebuilding Together Manchester was able to return the same help Laurie provided to other neighbors for so many years. As a part of Rebuilding Together Manchester's National Rebuilding Day projects, volunteers repaired Laurie and Bruce's wheel chair ramp, power washed and painted their deck, installed a ramp off of their deck, cleared more than 100 bags of leaves from their yard and so much more.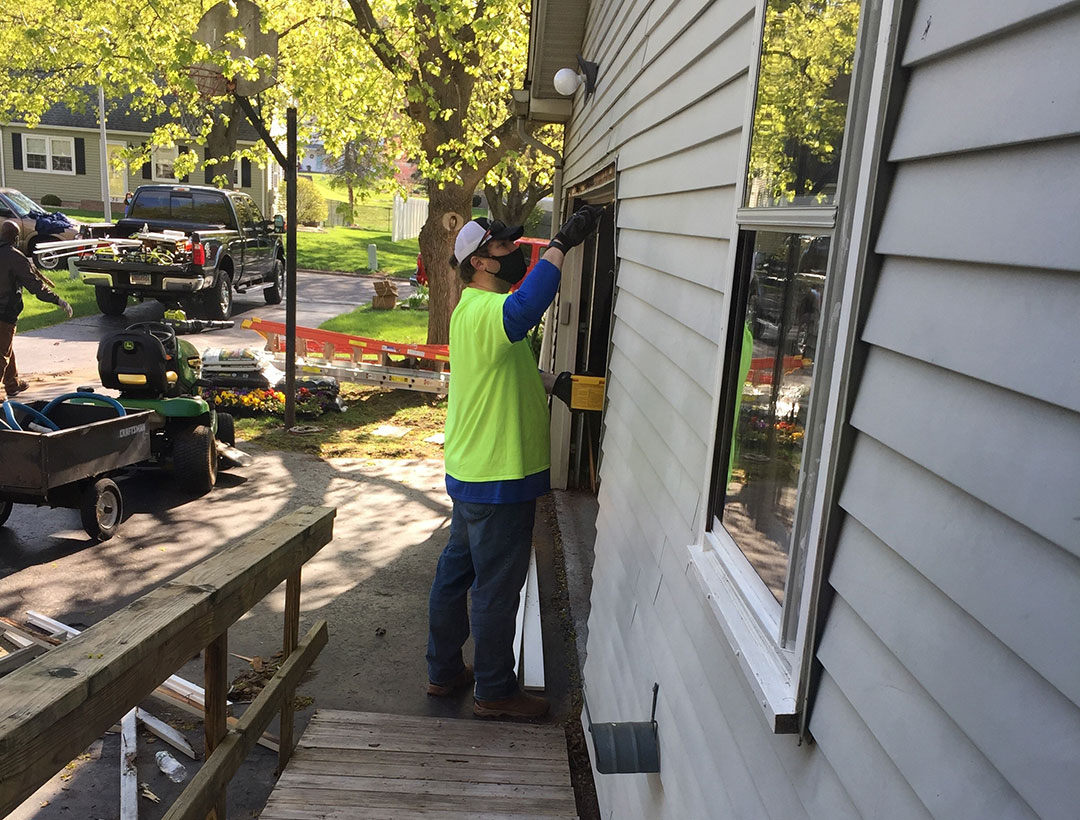 "This year I became the one who actually had work done on my house. It made me realize how big of a difference it really makes for the families who received Rebuilding Together's services," said Laurie.
If you're interested in volunteering with Rebuilding Together, visit https://rebuildingtogether.org/find-your-local-affiliate to find the closest affiliate to you.