Preserving Homes for Generations to Come
November 1, 2022
Gary and Patricia, like many neighbors across the country, share the "American Dream" of owning a home to one day pass down to their children and grandchildren.
Gary served in the Army for nine years, receiving multiple honors, including the National Defense Service Medal, before moving to their Hidden Valley home in Charlotte in 2000. Gary and Patricia have many fond memories of raising their three children and hosting gatherings for family and friends in their home.
Together, they worked hard to maintain their home in hopes of one day giving it to their children or grandchildren to create their own memories. However, as time passed and the Turpins aged, their home began to fall into disrepair. They discovered an active leak in their roof and gutters, repairs needed in their wall and noticed it became harder for them to move around the house safely.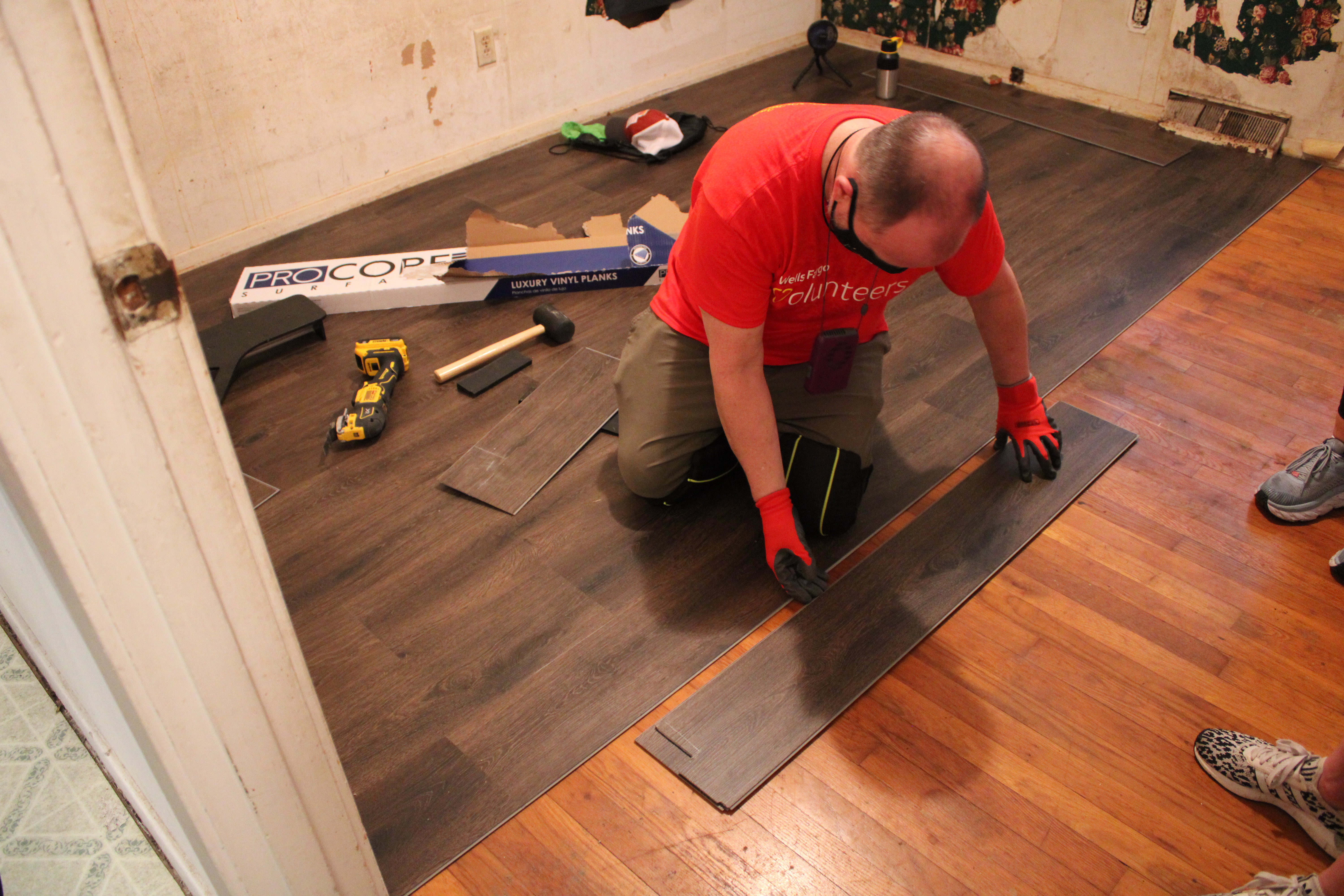 They did what they could to fix them but with Gary's health issues worsening, it became harder for them to complete the repairs on their own. Through our relationships with neighborhood leaders and neighbors in Hidden Valley, The Turpins learned about our no-cost repair services and eagerly applied.
With support from Wells Fargo, Rebuilding Together of Greater Charlotte worked together to provide essential home repairs, to include roof replacement, installing a ramp, bathroom renovation, drywall repairs and more.
Today, Gary and Patricia have a safe, healthy and more accessible home–they can now resume their dream of passing it down to family one day.
This year, Wells Fargo and Rebuilding Together affiliates across the country are working in more than 45 communities to help neighbors like Gary and Patricia remain in the homes and communities they love.