Serving 25 Neighbors in Charlotte's Historic Lakeview Neighborhood
October 29, 2021
Lakeview neighbor and frontline worker, Delores, lives in a family home that originally belonged to her grandmother. Delores has deep ties to Lakeview and takes great pride in her grandmother's home. When her family home fell into disrepair, she wasn't sure where to turn.
Fortunately, Rebuilding Together of Greater Charlotte was there to help.
Together with Lowe's, Wells Fargo and Evolve, we hosted Building a Healthy Neighborhood on October 7-8. Hundreds of [Re]Builders joined us in our efforts to rebuild 25 homes for neighbors in need in Charlotte's Historic Lakeview neighborhood.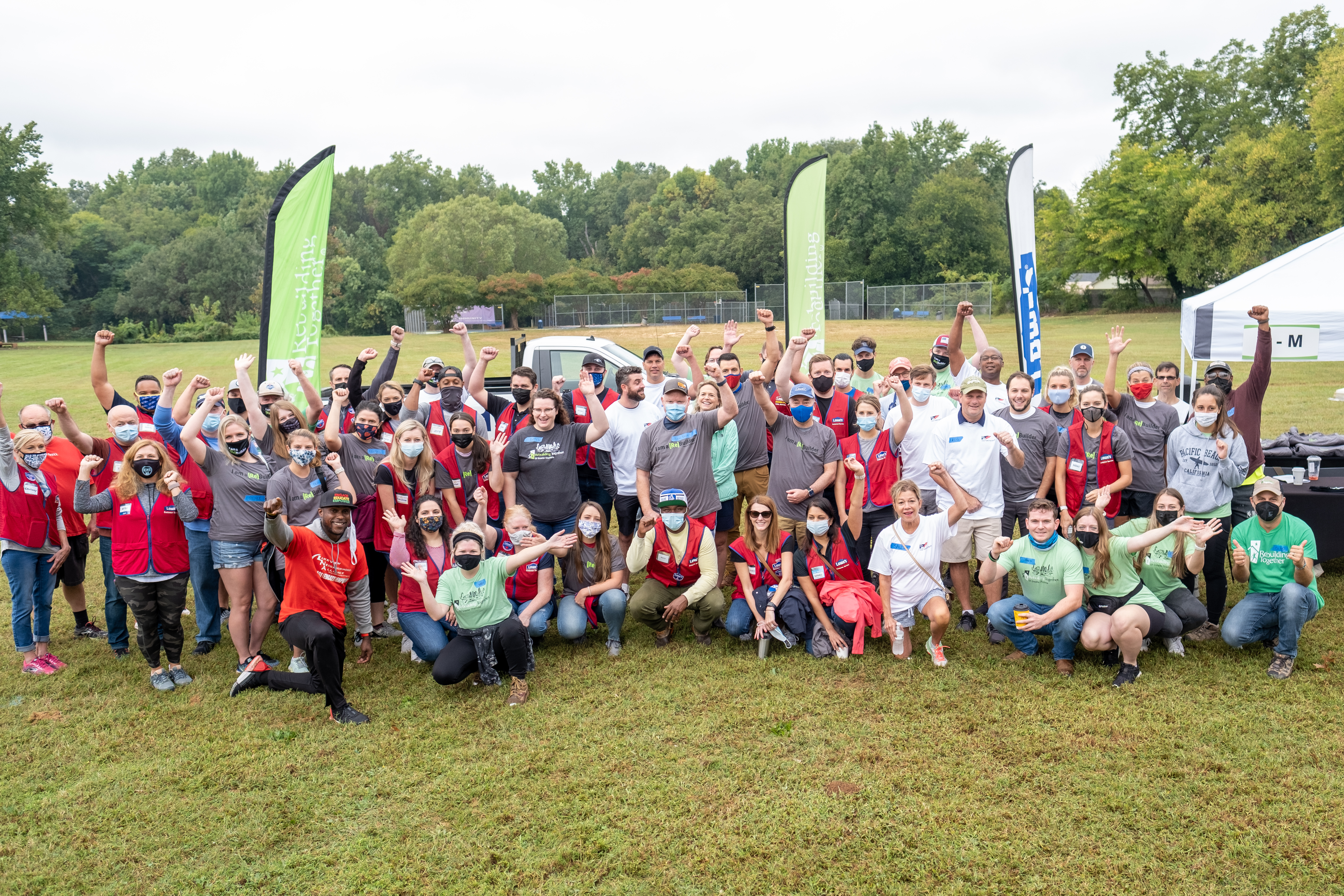 Building a Healthy Neighborhood focuses on creating safe and healthy communities across the country and is one of the many initiatives Rebuilding Together of Greater Charlotte brings to the community.
Over the course of two days, neighbors received critical health and safety repairs, including new roofs, updated plumbing, flooring installation, kitchen upgrades, window replacements, a wheelchair ramp and other accessibility modifications.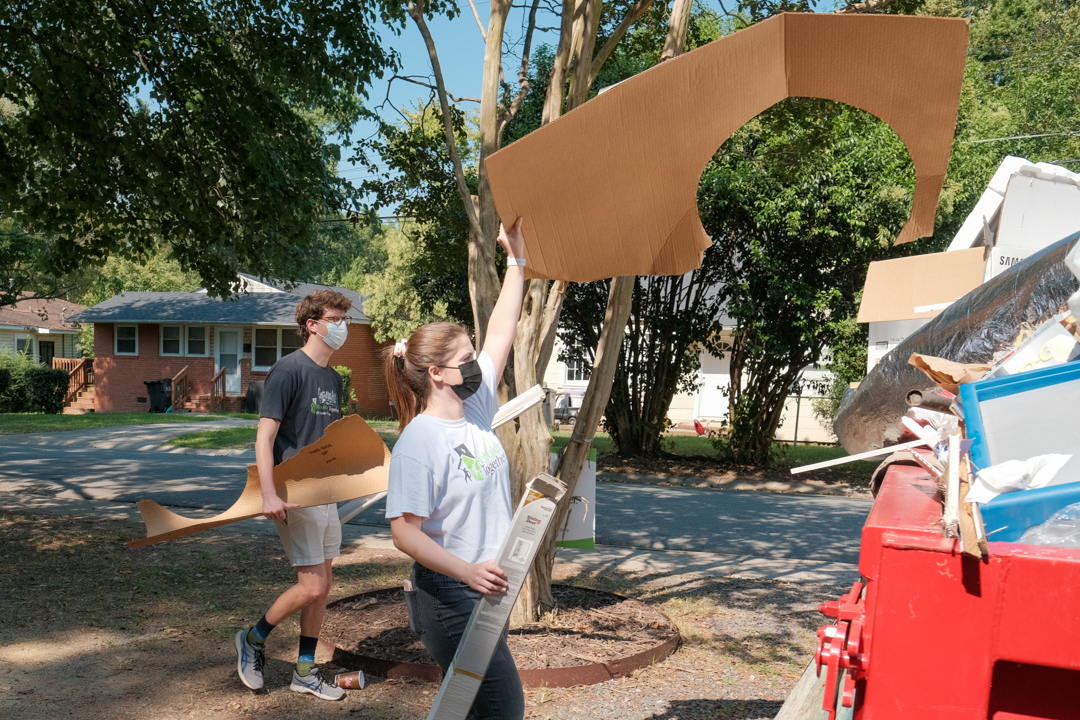 At Delores' home, [Re]Builders made finishing touches to major repairs provided by licensed contractors a couple months prior to the event. She was overwhelmed with joy to see her freshly painted house with a new stove and updated kitchen where she can prepare meals for her family. Delores longs to keep her grandmother's house in her family and after receiving the repairs, she is confident she can do just that.
We are grateful to everyone involved who helped make Building a Healthy Neighborhood a success and look forward to continuing our work in the Lakeview community. Together, we are helping Lakeview neighbors live safe and healthy in their homes for many years to come!