We are going to serve
January 29, 2020
After spending the last week serving in Louisiana alongside my fellow AmeriCorps members, I can say I've learned a lot more than I thought I would.

For starters, I learned that it's best to use an old t-shirt and cleaning solution to scrub smoke damage from brick walls and that traditional New Orleans homes paint the underside of the porch sky-blue in an effort to deter birds from nesting.

I learned you could use the length of a hammer to find the studs in a wall and that each sheet of drywall needs at least four screws on each side. Pro tip: Be careful not to put the screws in too tight; but always make sure they're flush against the wall or it'll be a nightmare to mud over them.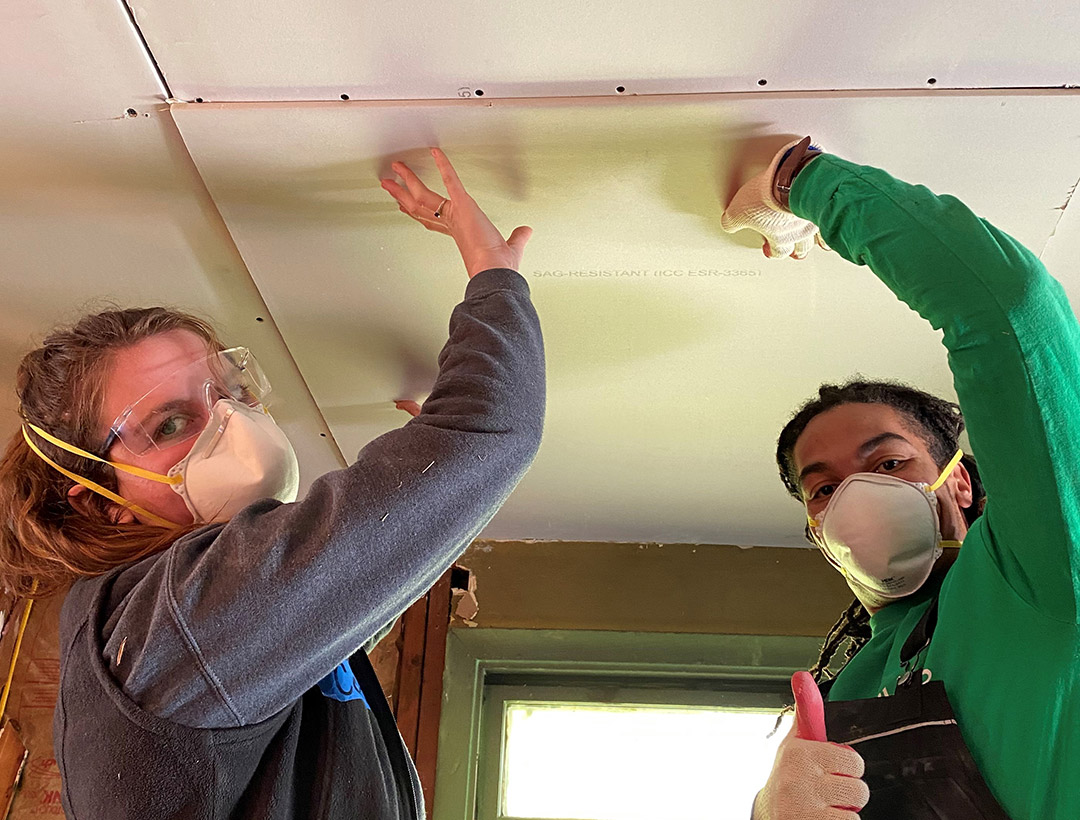 I learned that installation makes you itchy and about just how fickle New Orleans weather can be-- freezing cold one day; warm and rainy on the next. I learned about red beans and rice, po-boys and king cake, and that it's always a good time for live jazz.

But perhaps the greatest thing I learned from the MLK week of service was this: service, at its core, boils down to nothing more than love.

It's the reason I and 50 AmeriCorps members, along with volunteers from around the country and members from the local community, gathered in New Orleans on the week of January 20th. We came to New Orleans to honor the legacy of the great Dr. Martin Luther King Jr. who believed every person in this world can be great because every single one of us has the ability to serve one another.

So that's what we did. We served.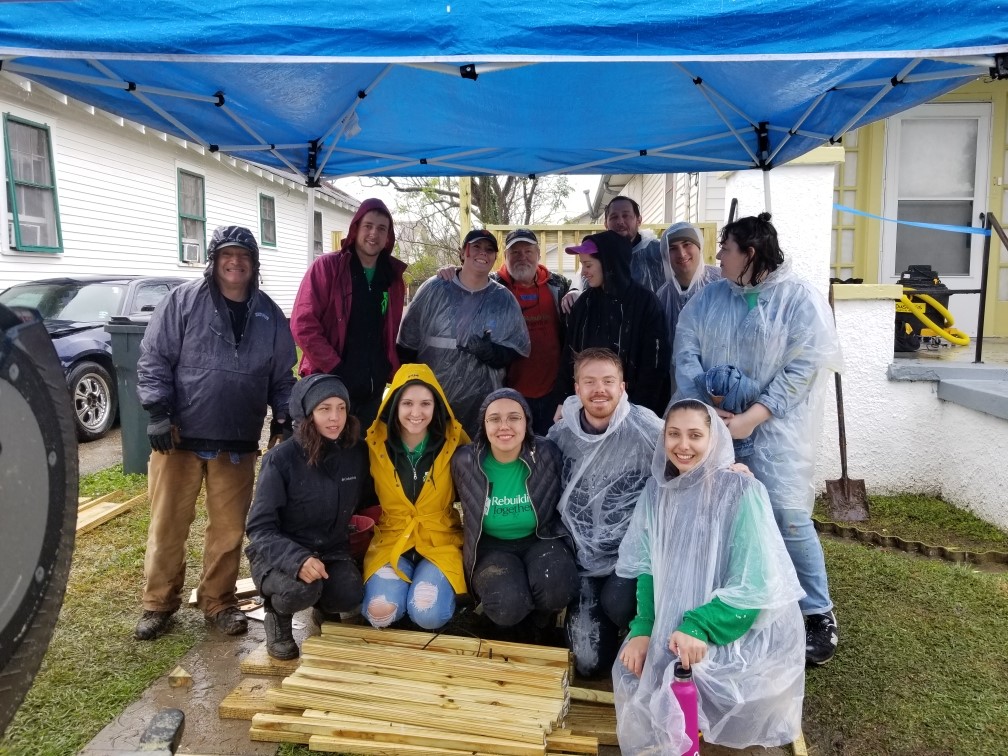 We built a new fence in the yard and laid down wood flooring. Constructed a wheelchair ramp in the rain and poured concrete in the cold. We measured, cut, and hung endless sheets of drywall in a home destroyed by an electrical fire. We painted exterior walls, porches, door trims and windows; scrubbed the sides of houses clean with frozen fingers and cut perfectly measured lumber with a chop saw.

We shared stories at break time over boxed lunches and veggie platter sandwiches and delighted in bowls of gumbo, fried chicken, and cornbread prepared lovingly by homeowners. We ended our days covered in sawdust and paint, pieces of drywall snowflaked in our hair, shoulders sore from the days work done above our heads.

Over the course of four days, we continued to rebuild. And as the progress of our efforts unfolded before my eyes, the act of service began to take on new meaning for me.

At the end of the week, it didn't matter how perfect our paint strokes were or whether the drywall screws were the exact same distance from the other. It didn't matter that before our arrival we were strangers to the homeowner, because we showed up in the name of service, in the name of love, and in honor of one of its greatest advocates.

I wasn't there to serve because it was convenient; I was there to serve because Miss Anna, the homeowner whose house I worked in, reminded me of my next-door neighbor who was like another grandmother to me. I was there to serve because the reality is every one of us are just one bad circumstance away from needing a little help from our neighbors.

I was there to serve because, despite the distance between where I live in Philadelphia and the communities in New Orleans, we're all occupants of the same world, and it is of the utmost importance that we take care of one another.

We all deserve to live in a safe and healthy home. It is a basic human right. And maybe if we could just love people a little more, if we could see the faces of our own family members and loved ones in the homeowners who welcomed us into their home, then maybe every day would look a little more like the MLK Week of Service in New Orleans.

So, to answer the most persistent and urgent question posed to us by Dr. King:
What are we going to do for others?
We are going to serve.