KICKOFF TO REBUILD COMES TO HOUSTON FOR
SUPER BOWL 51
On February 3, in conjunction with Super Bowl 51, Rebuilding Together Houston will host a community revitalization project to rehabilitate the main section of the historic Independence Heights neighborhood as a Legacy of Super Bowl LI in Houston. Independence Heights is the first self-governing, African American city incorporated in the state of Texas. It is important to revive the neighborhood and keep its history alive, allowing longtime residents to age in place. The creation of a welcome center will allow visitors the opportunity to learn about the neighborhood's history, beginning in 1905, through its eventual integration into the city of Houston, and its vital role in Houston's community today.
For the past 22 years, Rebuilding Together has partnered with the NFL to host projects in Super Bowl cities. These NFL-sanctioned events provide critical home repairs for low-income homeowners and their communities. The event will include help for individual homeowners in need and create a safer, healthier and beautifully rebuilt section of Independence Heights. Houston will be stronger with a more vibrant community.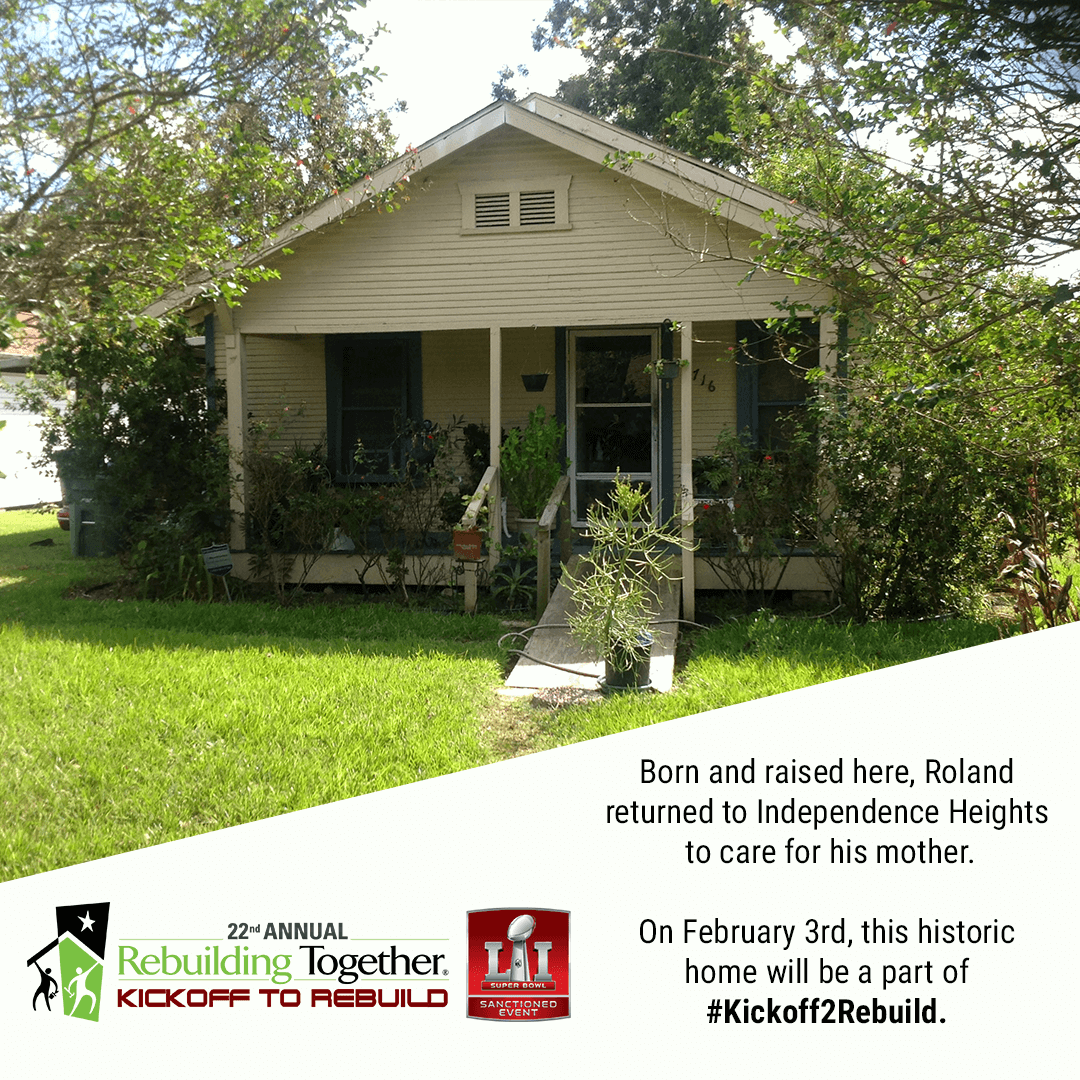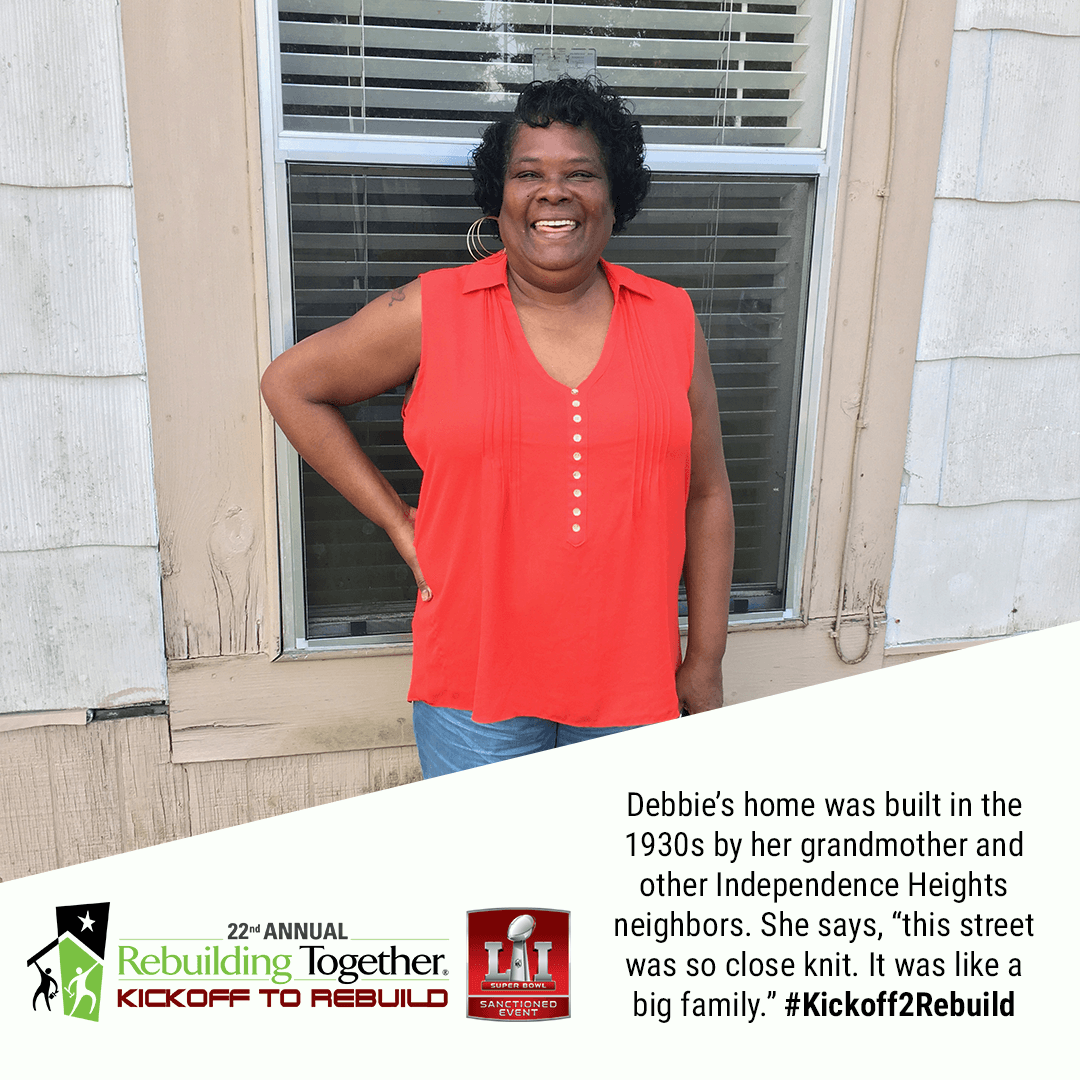 - One day -
- Six low income homeowners' homes repaired -
- Neighborhood welcome center built -
- Food pantry established -
- New community green space created -
- Hundreds of volunteers -
- Thousands of lives transformed -
Our Partners
Lowe's supports Rebuilding Together with hundreds of annual projects and marquee events like Building a Healthy Neighborhood and Kickoff to Rebuild. Since 2007, more than 1,330 Lowe's Heroes have served homeowners in need all over the U.S., logging in more than 15,000 volunteer hours to serve our mission.
Additional sponsors for Kickoff to Rebuild include: CBRE.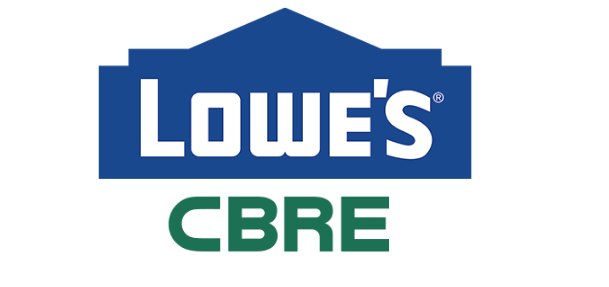 ---
About Kickoff to Rebuild
Kickoff to Rebuild is an annual NFL-sanctioned event hosted by Rebuilding Together. For the past 22 years, Rebuilding Together has partnered with the NFL in Super Bowl cities across the country, rebuilding houses and bringing together neighborhoods. Together, we have repaired nearly 140 homes, engaged 5,000 volunteers.
Check out Kick off to Rebuild, Super Bowl 50