KICKOFF TO REBUILD COMES TO SAN FRANCISCO FOR SUPER BOWL 50

On February 5, in conjunction with Super Bowl 50, Rebuilding Together and its local affiliate Rebuilding Together San Francisco, with more than a hundred volunteers, corporate and community partners, together to help low-income families with home repairs, renovate a community space and revitalize Bay Area communities. This year's event will be the culmination of a series of projects across the Bay Area by five Rebuilding Together affiliates. Unsafe and unhealthy living conditions at home account for many of the leading causes of preventable fatality, illness and disability in the U.S. today. By working to make the repairs that homeowners cannot afford themselves, we ensure that they and their families can remain safe and healthy in their homes.
Our work in the Bay Area goes beyond making homes safe and healthy. As one of the most expensive housing markets in the country, affordable housing options are disappearing rapidly all across the Bay Area, and homeowners and families who have lived here for generations are being pushed out. Rebuilding Together's efforts both through its Bay Area affiliates and Kickoff to Rebuild helps revitalize communities and keeps people in their homes, helping to preserve intergenerational wealth and keep families, neighbors and communities together.
Read more about how Rebuilding Together San Francisco makes an everyday impact in the Bay Area.
Our Impact
Carolyn's Story
Carolyn McDaniels is the daughter of the late Caroline Joseph, matriarch of her large, high‐achieving family – and of the entire 1500 block of Quesada Avenue beyond her front door. The McDaniel family has owned this home and been a part of the Bayview community. Unfortunately, Caroline Joseph passed away just this past December, and now her daughter Carolyn – one of several children – no longer has to sleep on the sofa upstairs so she can serve as her mother's primary caregiver. Carolyn now want move into the in‐law unit downstairs, remaining in the home and community that her mother loved so much.
In April, as a part of a National Rebuilding Day project, volunteers with Rebuilding Together San Francisco began the process of making repairs to the unit, but were unable to complete the work. Carolyn is a vocal instructor and a choir leader, embodying this family's strong musical talents. She is an active community member, and eager to help a neighbor in need.
On February 5, volunteers with Rebuilding Together are heading back to the McDaniel's house for Kickoff to Rebuild to make the necessary repairs and accessibility and safety modifications needed for Carolyn to live independently in her home.
Dawn's Story
If you ask Dawn about her life before being diagnosed with cancer, she would say "I was a suit, downtown." Dawn consulted with nonprofit leaders on development, media and marketing strategies. Nowadays, Dawn enjoys gardening and doing stain glass work from her own home in the Bayview neighborhood of San Francisco – all while she battles with her Stage 4 cancer diagnosis. She crafts windows, hangings and lamp covers that she gives to family and friends as gifts.
Dawn and her husband Anthony have lived in their Bayview home since 2004, and feel fortunate to be a part of such a close-knit community. On February 5, volunteers with Rebuilding Together will work to make the house as free of routine maintainence as possible – so that the couple can focus on Dawn's health – and making their home as beautiful as one of Dawn's stain glass masterpieces.
Our Partners
Lowe's supports Rebuilding Together with hundreds of annual projects and marquee events like Building a Healthy Neighborhood and Kickoff to Rebuild. Since 2007, more than 1,330 Lowe's Heroes have served homeowners in need all over the U.S., logging in more than 15,000 volunteer hours to serve our mission.
Additional sponsors for Kickoff to Rebuild include: CBRE, Bose, Bridgestone and Swinerton Builders.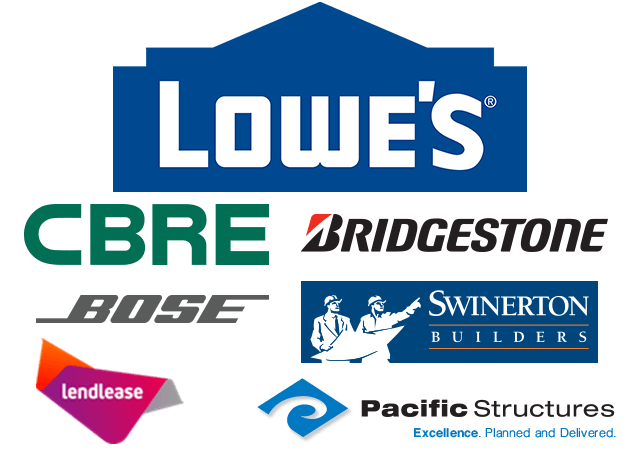 Rebuilding Together Affiliates
Five Rebuilding Together affiliates will be participating in rebuild projects leading up to Kickoff to Rebuild: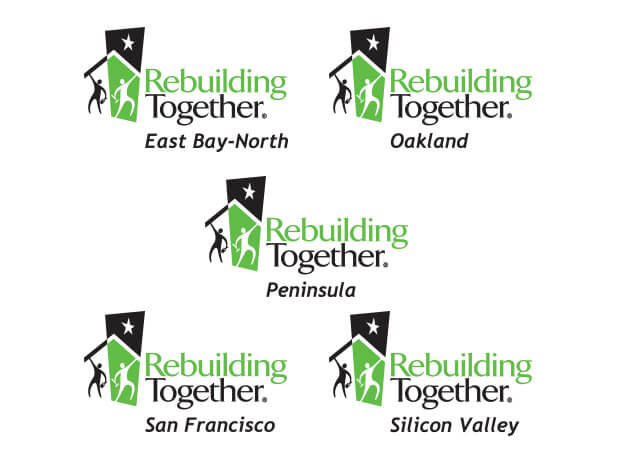 Media Coverage
Super Bowl 50: NFL Rebuilding Together
KHOU Houston
February 9, 2016
21ST ANNUAL REBUILDING TOGETHER "KICKOFF TO REBUILD"
Levi's Stadium Blog
February 6, 2016
PG&E Provides Valuable Energy-Saving Tips at Super Bowl Rebuilding Together Event
PG&E Currents
February 5, 2016
Super Bowl 50: NFL players helps low-income homeowners in Bayview
KRON 4 The Bay Area
February 5, 2016
Super Bowl Mayors Hope To Score With Service Bowl
The Nonprofit Times
February 5, 2016
Kickoff to Rebuild 2016 - Sunnyvale, CA
ABC 7 News Bay Area
February 2, 2016
Sunnyvale: Many hands band together to give resident a new home
San Jose Mercury News
February 3, 2016
---
About Kickoff to Rebuild
Kickoff to Rebuild is an annual NFL-sanctioned event hosted by Rebuilding Together. For 21 years, Rebuilding Together has partnered with the NFL in Super Bowl cities across the country, rebuilding houses and bringing together neighborhoods. Together, we have repaired 112 homes, engaged more than 3,700 volunteers.