Lockheed Martin Supports Veterans in Communities Across the Country
May 24, 2022
Larry and Pattie moved into their home in Littleton, Colorado more than 32 years ago. Larry is a retired Air Force veteran; he served in the Strategic Air Command from 1964-1968 and later worked in data processing during the Vietnam War and in a B53 Bomber Squadron in Guam.
After retirement, Larry worked for a transportation company and he and Pattie had a son. Littleton is a small town with a unique history and strong sense of community. Larry and Pattie have many fond memories raising their family in Littleton, where many of their neighbors become lifelong friends.
While Larry and Pattie worked tirelessly to maintain their home, it became increasingly difficult as they aged. Larry developed emphysema and now relies on an oxygen machine. Unable to make repairs to their home himself, Larry got in touch with Rebuilding Together Metro Denver for assistance.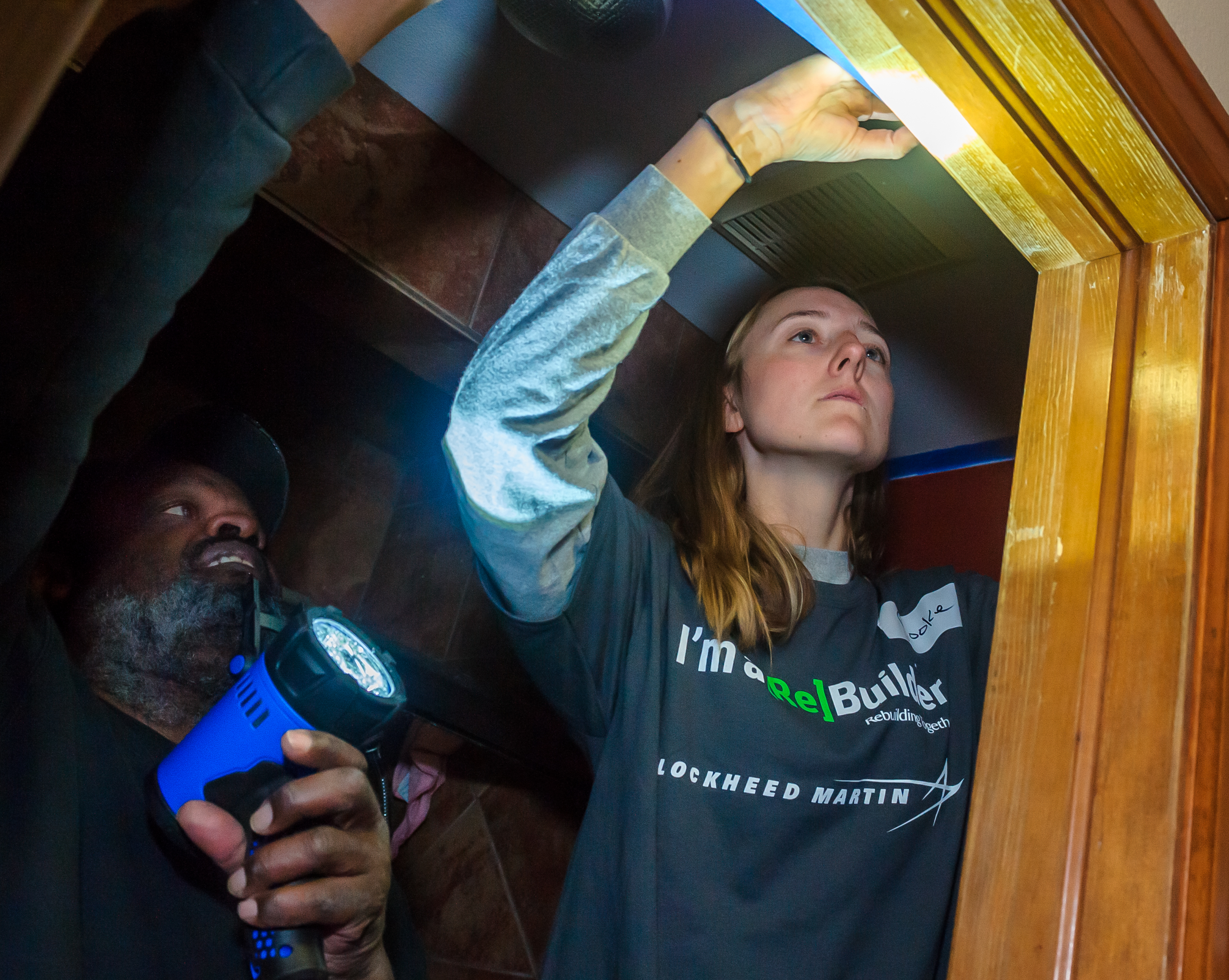 With support from Lockheed Martin, volunteers completed essential repairs to help Larry and Pattie safely age in place. Some of the repairs included installing grab bars and replacing the toilet in the bathroom to increase accessibility, installing handrails on the staircase to improve safety and replacing the sealing and weather stripping to ensure the home is dry and weatherproof.
This year, Rebuilding Together has partnered with global security and aerospace company, Lockheed Martin, to provide home repairs and accessibility modification for neighbors in eight communities across the country, as part of our Veterans at Home initiative. Veterans at Home provides no-cost preventive home modifications and repairs to veterans and their families to improve safety and accessibility, increase independence and facilitate aging in place.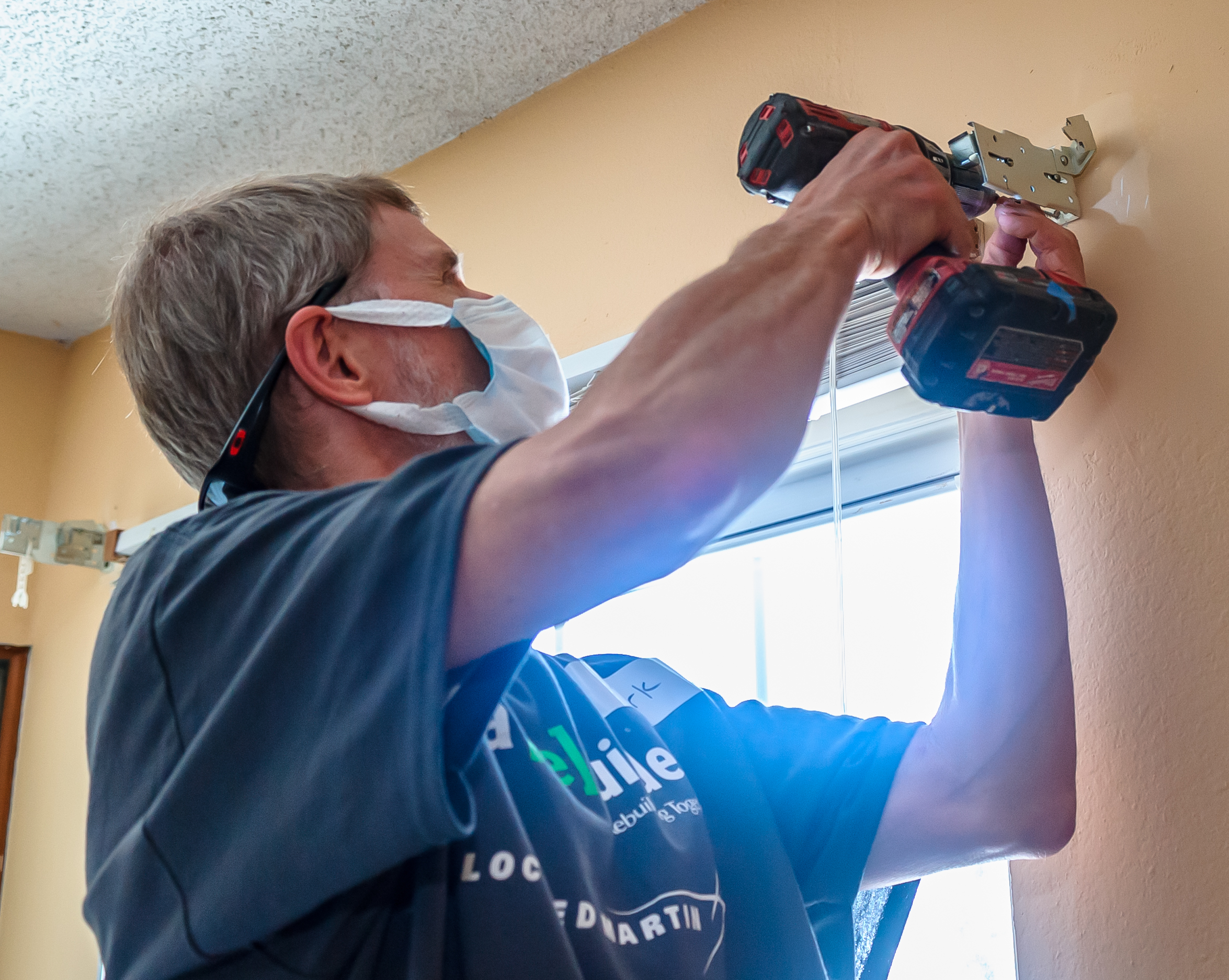 With 1.2 million veterans living in poverty unable to afford critical home repairs or modifications, support from partners like Lockheed Martin help make it possible for veterans and their families to remain in the homes and communities they love.