Nashville AmeriCorps Alums: Where Are They Now?
May 6, 2021
There's something about working hard and learning new skills that brings people together and builds community. Maybe it's the intentional humility of the process or the outright commitment to a common goal, but those who serve in AmeriCorps with Rebuilding Together build an unique connection over the course of their term. Not only are they often professionally tied to one another, but the organization's mission also seems to remain ingrained and cherished over time as well.
I followed up with some of my fellow former AmeriCorps members who served in Nashville--the Music City-- and here is what they had to say...
EARL SIRES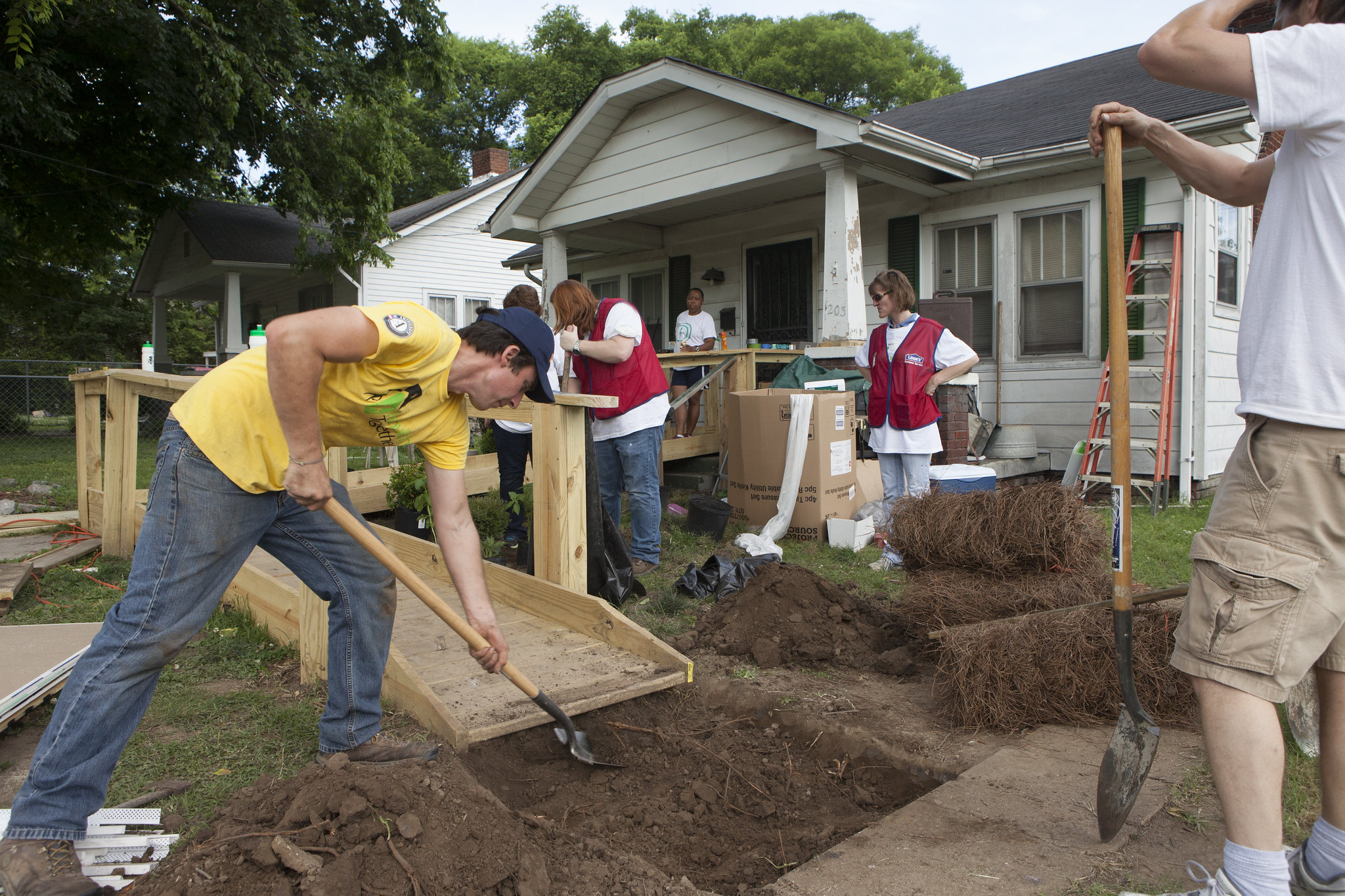 I served with Rebuilding Together Nashville in 2011. I gained incredible project management and event coordination experience during my term, which became invaluable in later positions. It was a challenging and rewarding role that taught me the importance of bringing humility and structure to my work.
After my term, I served another year of CapacityCorps (what Rebuilding Together calls its AmeriCorps members) in New Orleans. This led me to working for two years as the volunteer coordinator at New Orleans City Park. Later, I worked as a projects and events manager for the Rebuilding Together's national office in D.C. I'm currently a marketer for a data analytics company called Rapid Insight.
While I'm no longer leading volunteer construction projects, I apply daily the lessons I learned in AmeriCorps in terms of professionalism and organization. Home affordability and availability are still important issues for me. Until my recent move, I was a board member for the Mount Washington Valley Housing Coalition and a Planning Board member for the Town of Conway, NH.
MEGAN KRUSE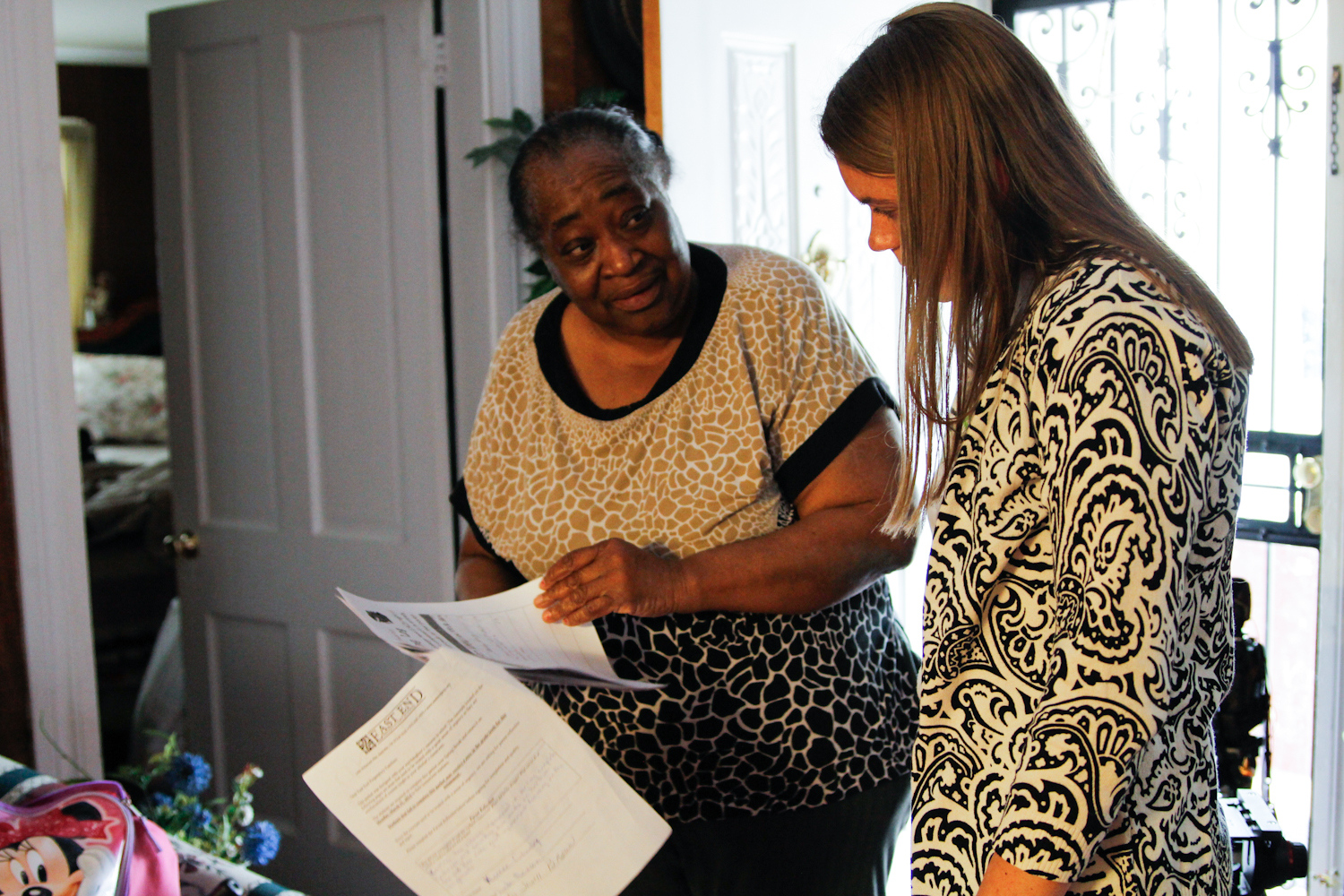 Serving as an AmeriCorps project manager at Rebuilding Together Nashville was a major building block of my future career and success. Home assessment, maintenance, repair and safety were some of the hard skills I learned while planning and executing Building a Healthy Neighborhood. Empathy, attention to detail and coordination were some of the soft skills I refined during my service.
After completing my second AmeriCorps term in July of 2014, I moved to Pittsburgh to tackle a construction coordinator position with Rebuilding Together Pittsburgh as the first full-time female construction lead. That opportunity enabled me to manage corporate volunteer days, plan local large-scale events and supervise other AmeriCorps members. I continued to expand my skills and take them to new heights when I accepted a role with Rebuilding Together's national office in 2017. I traveled to several Super Bowl host cities for rebuilds, managed major corporate grants and coordinated events with Rebuilding Together affiliates across the country.
Today, I work for a national veteran nonprofit, The Mission Continues. I oversee volunteer operations from St. Louis to Boston, assist with grant proposals, steward corporate partners and manage others. The physical home repair skills I gained during my AmeriCorps service term were valuable when I bought my first home two years ago. The memories, skills and friendships forged from my time serving in AmeriCorps at Rebuilding Together Nashville deeply shaped my future and continue to do so.
JULIA WCISLO
Following my AmeriCorps term with Rebuilding Together Nashville in 2015, I continued on to a second year as the AmeriCorps VISTA Leader with the Nashville Promise Zone Program based in the former mayor's office. The Nashville Promise Zone is a USHUD-based initiative, which works in partnership with The Metropolitan Development and Housing Agency (MDHA), the mayor's office, six implementation partners and more than 87 supporting partners from government, local institutions, nonprofits and community organizations. These partners came together to socially and economically transform Nashville.
Following my two years serving as an AmeriCorps member, I attended the University of Colorado Denver to receive my masters degree in urban and regional planning. My experiences through AmeriCorps serving my hometown and seeing how all of the core issues my community faced are so interrelated really sparked my interest in urban and regional planning.
Currently, I work for the Colorado Department of Transportation and coordinate funds for transportation projects across the state. While I am not currently volunteering with Rebuilding Together, I hope to start back up in the near future. My experience with Rebuilding Together Nashville truly sparked my passion for building and maintaining strong and vibrant communities and I hope anyone looking for a unique experience will consider serving as an AmeriCorps member. You never know what other experiences your time with Rebuilding Together will lead you to in the future!
ME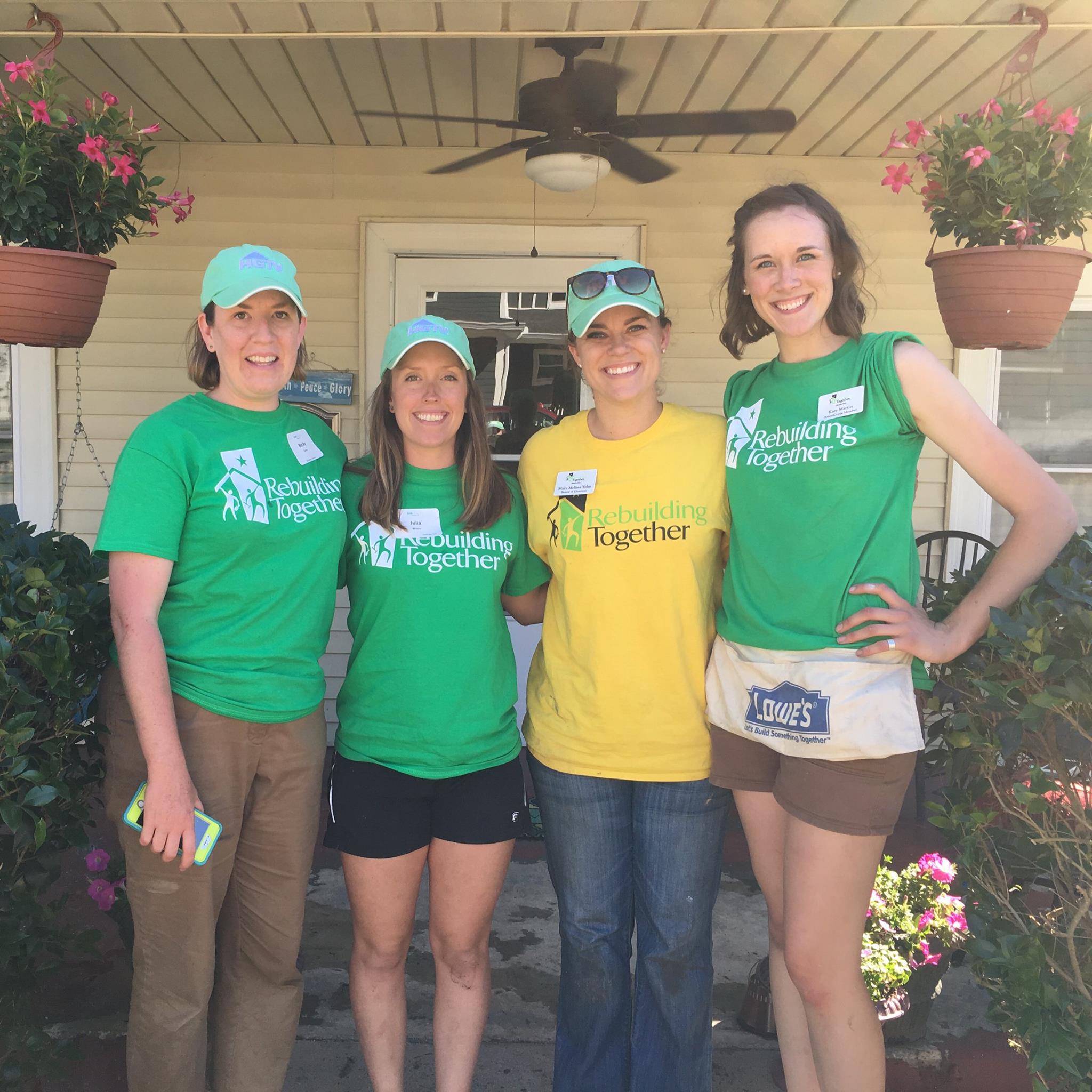 Both home and community building are significant pillars in my life. After graduating from Roberts Wesleyan College, I applied for AmeriCorps and was thrilled to learn about Rebuilding Together's work of preserving homes and building community along the way. I left my home state of New York to serve with Rebuilding Together Nashville in hopes of applying my degree in communication, gaining professional experience and meeting new people in a new city.
As outreach coordinator, I was able to build on my leadership skills by coordinating and instructing groups of volunteers. I quickly learned the many layers of event planning and grew my confidence in executing a successful rebuild project. I took over the affiliate's social media accounts and email marketing, which specifically proved to benefit my next professional move.
There were so many great connections made during my time in Nashville--office staff, volunteers, house captains and neighbors. The above photo includes some of those people and was taken during the very first She Builds event in partnership with Thistle Farms. Read more about it here. I continue to work with Becky Carter (former executive director of the affiliate) at Rebuilding Together's national office. During this particular project, I had the opportunity to meet Caroline Blakely, Amy Seusing and Max Gouttebroze.
Not too long after my service term, I applied for and accepted a position at Rebuilding Together's national office in the marketing and communications department reporting to Max. It's been almost five years now and I'm so grateful to be directly connected to this important mission. I'm proud to say I'm an AmeriCorps alum and I am a [Re]Builder!

Are you interested in serving in AmeriCorps? Rebuilding Together is currently recruiting and on May 20 there will be an informational webinar. Learn more here.