Serving Local Veterans With Wells Fargo
November 9, 2022
Ronald has spent most of his life serving his country and family. During his time in the Navy, he served as a medic and was immediately sent to the front lines due to the shortage of combat medics. He served four years before being honorably discharged and moved back to Texas to settle down.
Not long after purchasing his home, Ronald moved his grandmother in to care for her until she passed away. Later his mother, who was diagnosed with Alzheimer's disease, also moved in with him. While serving his country, and caring for his family, he neglected to take care of himself and the home around him.
He started noticing issues with his bathroom which eventually led to his shower not working. One day he fell and broke his leg due to a safety hazard at the entrance of his home. After connecting with one of our community partners, he learned about Rebuilding Together's no-cost home repair program and decided to apply for the program.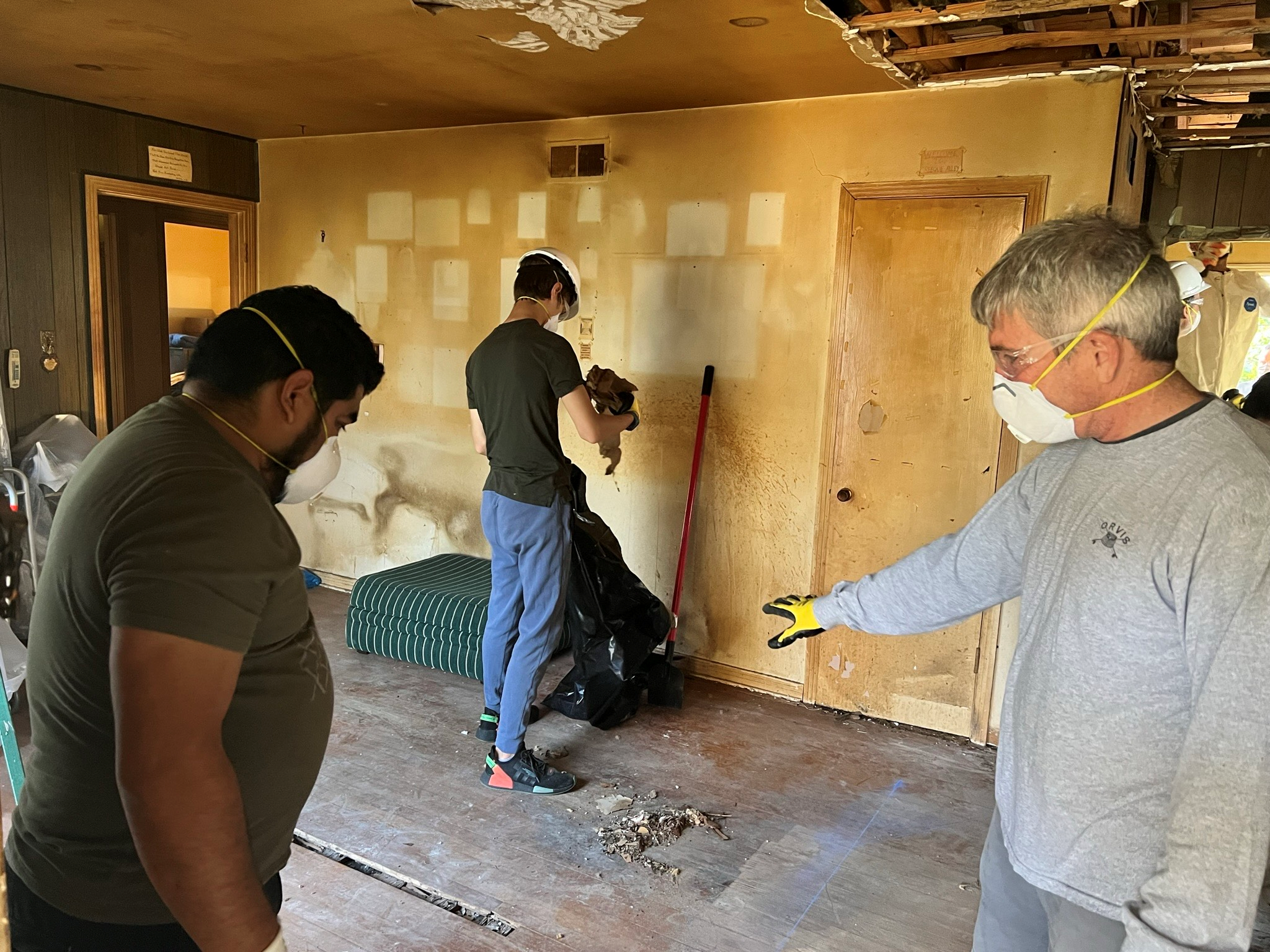 Rebuilding Together North Texas contractors and Wells Fargo volunteers were eager to return Ronald's service. Together, the roof was replaced, the walls and ceiling were repaired, and various safety modifications were made to his bathroom, as well as walls painted throughout.
When asked what these repairs mean to him, Ronald said, "I finally feel safe in my home and am excited to have a working shower and bathroom again. I am grateful for the repairs." He explained they have restored faith in his community.
Through Rebuilding Together's Veterans at Home initiative, Wells Fargo is working with affiliates across the country to help veterans, like Ronald, by providing essential home repairs and safety modifications for neighbors in need. Together, we are serving 16 veterans and their families to help improve their homes' safety and accessibility, increase independence, and facilitate aging in place.